States pushing forward on antitrust investigation of Apple, Google, Facebook, others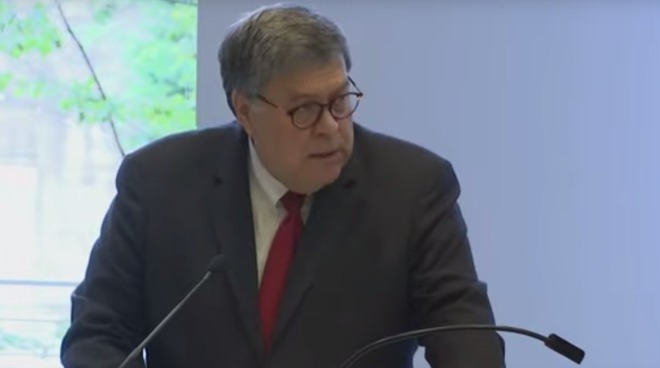 AppleInsider may earn an affiliate commission on purchases made through links on our site.
Following a July planning meeting with U.S. Attorney General William Barr, individual states appear poised to launch their own antitrust investigations of big tech sooner rather than later.
Up to 20 states are said to be participating in the coordinated investigation, following a preliminary meeting in July. A formal announcement about the effort is expected before the end of September.
"The attorneys general involved have concerns over the control of personal data by large tech companies and will hold them accountable for anticompetitive practices that endanger privacy and consumer data," a spokesman for New York Attorney General Letitia James told the Wall Street Journal.
When asked for comment, Google pointed to Congressional testimony in July. At the time, Google's Director of Economic Policy Adam Cohen said that the company had "helped reduce prices and expand choice for consumers and merchants in the U.S. and around the world."
Apple also pointed the Wall Street Journal to previous testimony.
The expansion and escalation follows the meeting with Barr that focused on "big tech companies stifling competition on the internet" according to Barr's office. Companies that are reportedly being investigated are Apple, Alphabet, Amazon and Facebook.
Eight state attorneys were reportedly in attendance, with four states positively identified as attending. For certain, representatives from Florida, Louisiana, Mississippi and New York are involved in the probe.
The U.S. Department of Justice will also be holding a series of antitrust reviews into Facebook and Google, and their affect on competition in fields like search, social media, and online retail. There are also separate probes by the U.S. DOJ into Apple and Amazon's alleged monopolization, but elements may overlap with the new DOJ review.
The Federal Trade Commission has also been working on its own antitrust efforts since February, appointing a task force to monitor the industry.
Representatives from each of the four companies have already spoken to the House Judiciary Committee on the topic, with the House Antitrust Subcommittee investigating "platform gatekeepers" and "dominant firms." The subject of antitrust has also been brought up in the 2020 Presidential race, with a break-up of big firms called for by Sen. Elizabeth Warren.
This is not the only technology-related area Barr has waded into as of late. On July 23, Barr rekindled the ongoing encryption debate, claiming encryption is "already imposing huge costs on society" by making it hard for law enforcement to investigate crimes, while also calling for tech firms to stop producing "dogmatic pronouncements" against backdoors and to instead produce them.