Apple's App Store had a great summer, says Morgan Stanley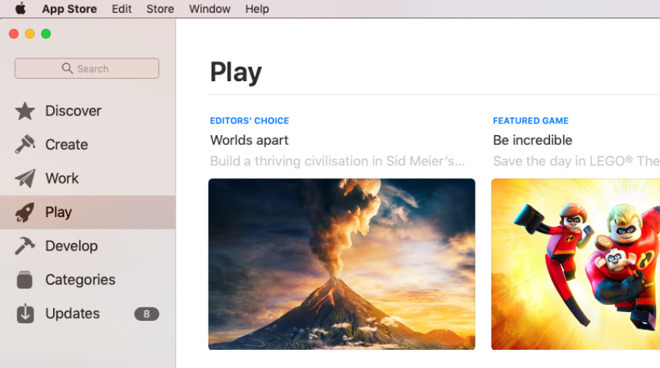 AppleInsider may earn an affiliate commission on purchases made through links on our site.
The App Store is seeing high revenue growth this quarter, analysts at Morgan Stanley claim, at the same time as predicting the launch of a 16-inch MacBook Pro and new iPad Pro models at the September iPhone event on Tuesday.
Basing opinions on Sensor Tower data, Morgan Stanley notes to investors seen by AppleInsider suggest Apple is seeing the highest month-to-month acceleration in revenue for the App Store since early 2015. Furthermore, the App Store revenue for the September quarter is tipped to beat the firm's own forecast for the September quarter of an increase of 18% from the same period last year.
The net revenue for the App Store grew 25.8% year-on-year in August, up from the 18.9% year-on-year comparison for July, making it the strongest since February 2018, and the third-largest month-to-month acceleration in year-on-year growth since early 2015. The results were strong across the board, with the ten largest markets seeing an acceleration in annual growth from July, while 16 of 23 App Store categories also saw a year-on-year acceleration from last month, including 7 of the 10 largest categories.
For China, total App Store spending increased 31.8% year-on-year, an acceleration from two months ago, which saw just 4.8% annual growth. Total gaming revenue in China grew 29.1% year-on-year, up from 215 in July and 1% in June, due to the Chinese government starting to issue gaming licenses to companies after a year-long suspension.
The Entertainment category, which follows behind Gaming in terms of size, saw 28% year-on-year growth for August, despite the "continued concern among bears that large entertainment companies bypassing the App Store billing platform will become more widespread."
For the quarter to date through August, it is estimated the App Store's net revenue is $2.9 billion, up 22.4% year-on-year. To meet Morgan Stanley's estimates for the quarter, the App Store needs to generate $1.3 billion in net revenue in September alone.
Morgan Stanley also warns currency headwinds may result in slightly lower growth levels than currently observed.
Looking to the future
As for Apple's September 10 event, Morgan Stanley offers the expectation of three iPhones being unveiled, complete with triple-camera setups, bilateral wireless charging, an A13 processor, multi-angle Face ID, and improved water resistance.
The main point of interest to investors for the event will relate to Apple's iPhone pricing, relative to past cycles as well as ahead of an anticipated major update to 5G in 2020. There are also elements such as the ongoing trade war between the US and China to consider, as well as the timing of availability of the new models given the scaled rollout over the last two years.
Another point worth looking out for is whether Apple offers more details on its yet-to-launch service Apple TV+ and Apple Arcade. While pricing rumors put them at $9.99 per month for Apple TV+ and $4.99 for Apple Arcade, further information about each service and exact launch dates would be welcomed by the analysts.