How to watch today's new iPhone event live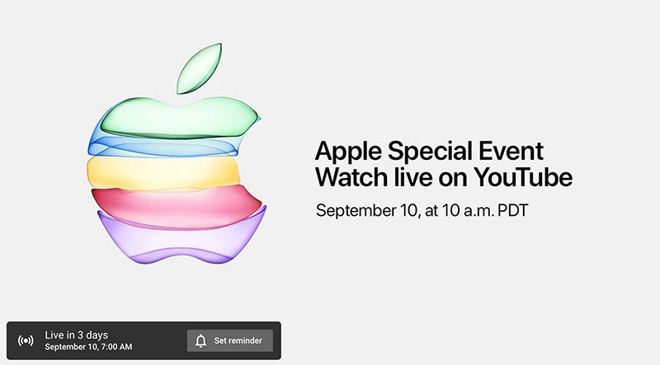 Wherever you are, and whatever devices you've got with you, you'll be able to watch Apple unveil the new 2019 iPhones live. Here's how.
You think you've heard all about what the new 2019 iPhone range, but it's not until Tim Cook stands up there and starts showing us that we can really know what we're getting. From the iPhones to perhaps a ceramic Apple Watch and maybe even a new ">Apple TV, it will all be revealed at the September 10 event.
When Tim Cook steps out onto the stage at 10:00am Pacific, 13:00 Eastern, you can watch it live.
YouTube
Up until a few minutes before the keynote begins, you'll see just a placeholder image at the top of the channel. That will be replaced by the live stream and then afterwards, you'll be able to catch up on anything you missed, too.
Official Apple site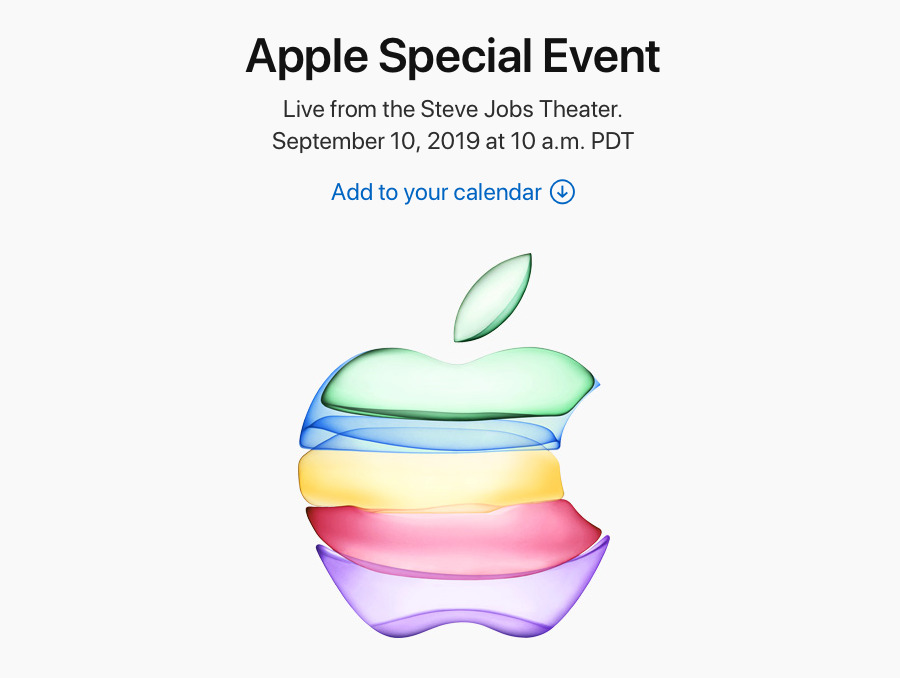 Note that Apple has sometimes specified you should use Safari to watch its live streams, but it hasn't yet done so for this one. You can assume that Safari will be be the best option on your Mac, but the latest versions of Firefox and Chrome should work too.
Previously, Apple has said that for Windows PCs, it optimizes the stream to work best with Microsoft Edge.
TV
We still wish there were a web browser for Apple TV, but even if we had one, we wouldn't be using it to watch this. That's because there is an official Apple Events app for Apple TV, available in the Apple TV App Store, and it's just been updated for this launch.
If there were a web browser for Apple TV, we could presumably just tell you to click here to get that app. As it is, find the App Store on your Apple TV and search from there.
Alternatively, at the Apple TV home screen, hold the microphone button down on your Siri Remote and say "search the App Store for Apple Events."
Twitter
Possibly the quickest way to get to the live stream is to respond to Apple's tweet about it on Twitter.
Watching on the Watch
If you solely have an Apple Watch with you at the time of the event, you're out of luck for actually watching it — but you can still keep up with the news.