Apple's 'Carpool Karaoke' wins Creative Arts Emmy for the second year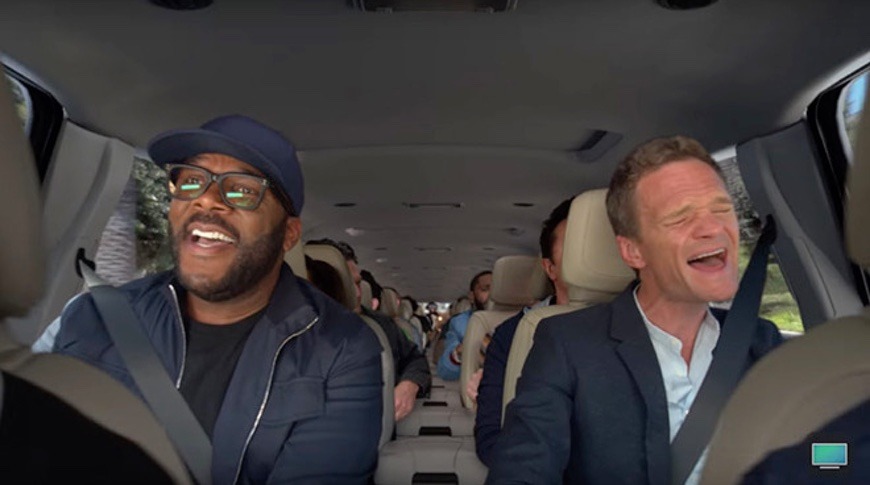 Apple has secured another Emmy award for Apple Music's 'Carpool Karaoke: the Series,' with the iPhone maker continuing to win accolades from the Academy of Television Arts & Sciences ahead of the launch of its subscription video service, Apple TV+.
On the first night of the Creative Arts Emmy Awards on Sunday, at a ceremony at the Microsoft Theater in Los Angeles, Apple's "Carpool Karaoke: the Series" won in the category of Short Form Variety Series.
The streaming show is a long-form version of the popular segment from CBS' "The Late Late Show with James Corden," with the talk show host praising both his show and the spinoff. "We just want to be a place people go to have a really nice time before, or let's be honest, while they fall asleep," Corden told Variety.
The Creative Arts Emmy Awards honor outstanding artistic and technical achievement in various TV and program genres. While the Primetime Emmy Awards are better known and are the main awards, the Creative Arts version recognizes other elements of show production and types of content not served under the Primetime accolades.
This isn't the first time the show produced for Apple has received a Creative Arts Emmy award. In 2018, the show won the category of Outstanding Short Form Variety Series, the same category as this year's repeat performance.
"Carpool Karaoke: the Series" was renewed for its third season in July, with new episodes starring the cast of "Stranger Things," Snoop Dogg, and Kendall Jenner on the way.
Main rival streaming service Netflix dominated the awards, acquiring 15 wins over the night.
"Carpool Karaoke" is one of a number of shows available to Apple Music, with Apple primed to bring a number of other titles to its customers later this year as part of the Apple TV+ subscription. Starting in November and priced at $4.99 per month, or free for a year with the purchase of Apple hardware, the subscription includes shows such as Jason Momoa vehicle "See," "The Morning Show with Jennifer Aniston and Reese Witherspoon, "Dickinson" starring Hailee Steinfeld, and "Snoopy in Space" among others.