Kuo: Apple unlikely to cut iPhone 11 shipments in October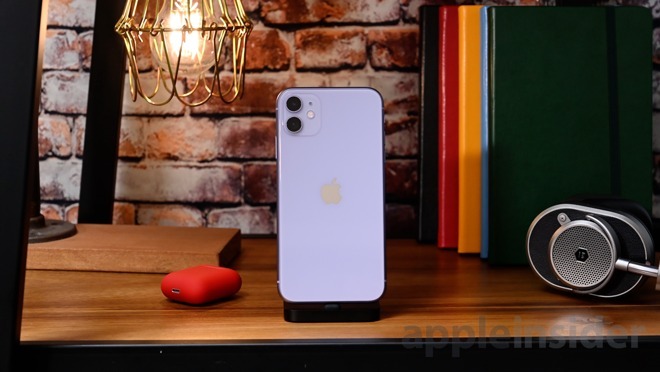 Apple's typical move to cut its orders for new iPhone models from its assembly partners shortly after launch is 'fading away,' Ming-Chi Kuo believes, with the usual shipment forecast decrease for October thought to be unlikely to happen this year due to the long general shipping times for the iPhone 11.
Analysts have generally been positive in their musings on iPhone 11 sales since the release of the 2019 iPhone range, with some claiming there are relatively long shipping times for the new models. In an investor note seen by AppleInsider, TF International Securities' Ming-Chi Kuo has joined the chorus with the firm's own forecast.
TF Securities is maintaining its forecast of between 70 million and 75 million iPhone 11-series models shipped in 2019, on the belief that the general shipping times are "currently more than two weeks." By the shipping times being so long, Apple's usual tactic of cutting shipments of the new models once demand starts to roll off the peak therefore doesn't need to be implemented just yet.
The firm estimates shipments of the iPhone 11 Pro range will be between 37 million and 40 million units, slightly below the iPhone XS which saw shipments of around 43 million units for 2018. The shipping times are between 2 and 3 weeks because of "the tighter supply caused by increased production difficulties of iPhone 11 Pro's specific components," reasons Kuo, but declines to specify what components are at issue.
For the iPhone 11, it will ship between 36 million and 40 million units by the end of the year, up from the iPhone XR's 25 million shipments for the end of 2018, with the iPhone 11 assisted by its relatively earlier availability. For the two new color options, green and purple, shipping times are between 2 to 4 weeks, but other colors are thought to be in stock.
The demand for the iPhone 11 has led to reports of Apple increasing its production of the iPhone 11, possibly to as much as 8 million units up from comparable orders last year.
According to Kuo, Apple may have increased some supplier shipment forecasts or capacity requirements for the fourth quarter to ensure iPhone shipments in the first quarter of 2020 meet market demand. "We expect that combined iPhone shipments in 1Q20 will grow around 10% year-on-year thanks to the iPhone 11's replacement demand boosted by more affordable prices."
Kuo's prediction is also based on the introduction of an "iPhone SE2," which is believed to start shipping in the first quarter of 2020.
iPhone shipments for Q1 2020 will be 45 to 50 million units, Kuo suggests, broken down to around 13 to 15 million units for the Pro series with the iPhone 11 making up the remainder, with the total up from the 42 million units estimated for Q1 2019.
"The replacement demand for iPhone 11 boosted by more affordable prices could last until Q1 2020" states Kuo, "therefore, the iPhone 11's shipments in Q1 2020 (22-24 million units) will be better than those of iPhone XR in Q1 2019 (14 million units) significantly." Kuo also suggests the iPhone SE 2's shipments will help bolster overall iPhone shipments year-on-year for the quarter.