Crime blotter: Stolen iPhone solves Florida fireman's slaying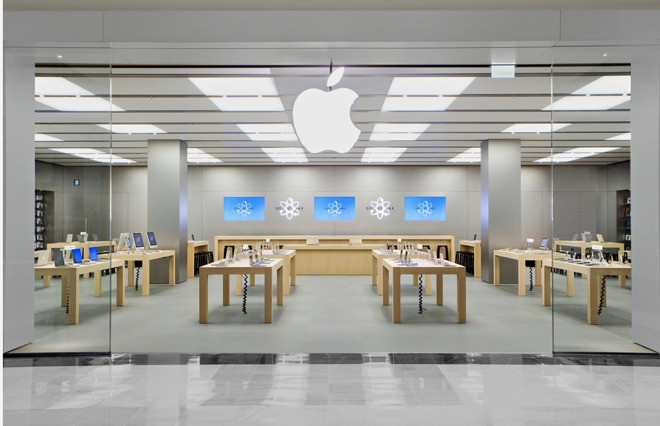 AppleInsider may earn an affiliate commission on purchases made through links on our site.
Kourtney Kardashian's iPad goes missing, an iPhone was stolen from woman while she suffers seizure, and the killers of a fireman may have been caught thanks to his iPhone.
The Westfield Hornsby Apple Store in Australia
The latest in an occasional AppleInsider series, on the world of Apple-related crime:
Stolen iPhone helps solve killing of a firefighter
According to the South Florida Sun Sentinel, after Chris Randazzo was shot and killed in mid-October, the killers kept his iPhone.
Police used a combination of cellphone towers and license plate readers to catch three suspects, who have been arrested. They were also implicated in a different shooting earlier the same day.
iPad stolen from woman while she suffered a seizure
Local news site Kent Online reports that the incident took place at a bus stop, and thieves also stole food from the woman, who told the press that the thieves can "go ahead and choke" on what they took.
iPad taken from home of Kourtney Kardashian
According to Hollywood Life, Kourtney Kardashian revealed on a recent episode of her reality show Keeping Up With the Kardashians that cash and an iPad were recently stolen from her home.
iPhone stolen, along with pants, from man who thought he was meeting a date
A man in Florida, arriving for a date with a woman he'd found online, instead met her and three male friends who attacked him. They shot him and stole his pants, with his wallet and iPhone in the pocket.
The News Journal says that the 19-year-old man was found lying in the parking lot nearby with a gunshot wound, with his pants missing.
Apple Watches stolen in Australia were display models
According to The Daily Mail, one of the thefts took place at the Westfield Hornsby Apple Store in New South Wales.
iPhone buyer used counterfeit money, hit victim with car
The Bellingham Herald reports that the purchaser immediately noticed that the money was labeled "for motion picture use only." was not genuine. This led to a pursuit, after which the argument continued, and the thief drove off, hitting the victim with his car door, although he also threw the iPhone.
The 22-year-old has been charged with suspicion of first-degree assault, hit and run accident with an injury, second-degree theft, first-degree robbery, forgery and third-degree malicious mischief.
iPhone theft victims receive strange messages on new phones
According to KXAN, police believe the messages are phishing attempts, meant to help thieves unlock the phones that were stolen.
Men attempt to use stolen Apple Pay account at Walgreens
TC Palm says that the men were caught when they unable to verify the credit card information attached to the account. Both were charged with three counts of fraud, as well as further counts of unlawful use of a phone and fraudulent use of credit cards.