Veterans using Healium app on iPhone to combat anxiety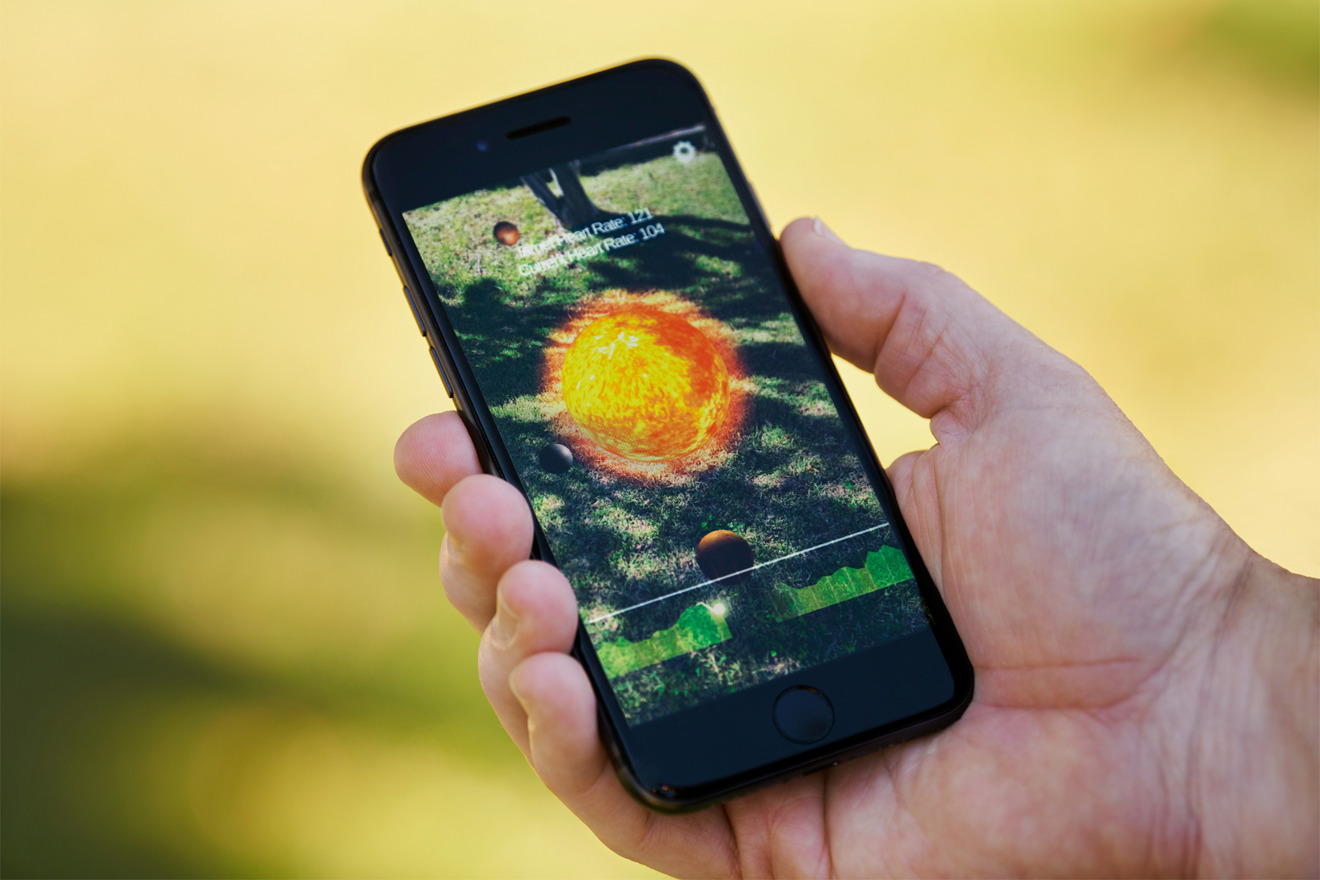 AppleInsider is supported by its audience and may earn commission as an Amazon Associate and affiliate partner on qualifying purchases. These affiliate partnerships do not influence our editorial content.
On Veterans Day, Apple is highlighting the use of the iPhone and augmented reality to ease stress in returning service members, and those on active duty.
In an account published by Apple on Monday morning, the company has detailed how one veteran uses the Healium AR app, and profiles its developers. One user is Commander Steve Mills, a veteran with 29 years of service first with the Air Force, and then in the US Navy.
In 2008, Mills came back from Iraq and started working to complete his doctorate in ministry, which focused on combat stress. He took a group of Navy veterans through three months of counseling. While studying how to help others cope with their trauma, he started having panic attacks of his own.
"I'm not afraid of the memories, but I have to control them," said Mills. "Sometimes I walk down to the riverfront here and sit on a bench and look at the water. And using this just puts me in a really good state of mind."
The iPhone app that Mills uses, Healium AR, blends storytelling, neuroscience and game design so users can harness their feelings to power virtual worlds and find a sense of calm. As users take deeper breaths, heart rate slows through neurofeedback mechanisms, and a solar system of planets illuminates to guide the process. This is all done, using Apple's augmented reality (AR) built in to iOS 13.
Healium AR was developed by Sarah Hill. Hill, who also suffered from panic attacks, developed the app in the tail-end of her career as a journalist.
"I lived by a police scanner," Hill said. "Ultimately, consuming that much negativity made me sick."
She consulted with Dr. Jeff Tarrant, a licensed psychologist working in the field of neurofeedback. Tarrant developed a program for Hill to use at home with a laptop and electroencephalogram gear.
Inspired by her own success, Hill departed journalism, and started working with a veteran's organization that used virtual reality and augmented reality to allow veterans to experience Washington D.C.'s war memorials without visiting the city.
Observing the veterans' responses to the experiences, Hill and Tarrant developed Healium AR, using the Apple Watch as a sensor for heart rate.
"That same concept of using neurofeedback is what we built into Healium, combining [Tarrant's] brain-based principles with our stories and game design," says Hill. "But we stripped away all of the barriers to entry and made it easier to understand and more accessible, simply with an Apple Watch and your heart rate."
Healium AR is not a replacement for medical therapy or medication, but appears to be effective as an adjunct therapy. Co-devekioer Dr. Jeff Tarrant has published three studies practically demonstrating that the app can reduce anxiety and increase a feeling of well-being for users in as little as four minutes.
"Somebody asked me one time, Chaplain how do you deal with all of that death, what do you do?'" Mills says. "It's cumulative, it builds up over time but you learn how to deal with it. I have several outlets. Healium AR is one of them."
Healium AR 2.0 requires iOS 11 or newer, and watchOS 3.1 or later. It retails for $4.99.