Tim Cook, President Trump to tour Apple's Texas manufacturing facilities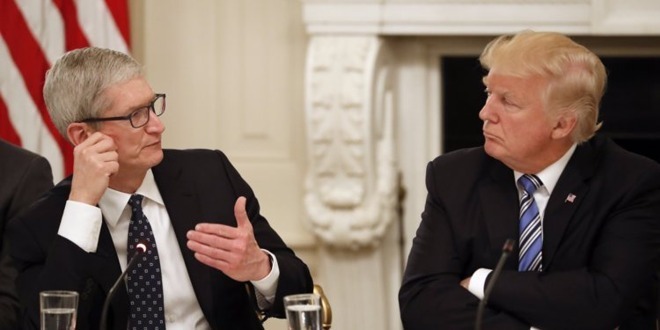 Apple CEO Tim Cook and President Donald Trump are expected to take a tour of Apple's Texas facilities, with the visit designed to shine a light on companies that create and keep jobs in the U.S.
Citing people familiar with the matter, Reuters reports the trip could occur as soon as next week, though no official announcement has been made. Whether final arrangements have been solidified is unclear.
Apple used a plant in Austin, Texas, to build the previous generation Mac Pro, and the company in September said that same facility would serve an identical purpose for the upcoming Mac Pro set for release this fall. Prior to announcement, the company was reportedly planning to outsource production and assembly of its top-end Mac to China.
"We believe deeply in the power of American innovation," Tim Cook said in announcing Austin's role in production of the 2019 Mac Pro. "That's why every Apple product is designed and engineered in the US, and made up of parts from 36 states, supporting 450,000 jobs with US suppliers, and we're going to continue growing here."
The visit would further underscore Cook's strong and somewhat controversial relationship with Trump, a rare connection among Silicon Valley CEOs who have distanced themselves from the Republican president. A number of CEOs nominated to Trump's business advisory board have since resigned, many of whom did so following the president's reluctance to respond in force to the 2017 white supremacist rally in Charlottesville, Va.
While Cook did not leave the advisory council, he did pen an internal letter to Apple staff deriding hate groups, bigotry and violence, and denouncing Trump's "equivalence" of white nationalists and human rights advocates. The executive has also fought the Trump administration on immigration issues.
Cook's willingness to interface directly with Trump despite obvious ideological differences has earned praise from the president, who lauded the Apple chief's communication skills in August. Trump said Cook's ability to discuss "problems" is "why he's a great executive, because he calls me and others don't."
For Apple, the benefit of a clear path of communication to the president ultimately boils down to business interests. Cook's tactics have proven successful in deflecting fallout from Trump's China tariffs. In August, for example, Cook and Trump discussed the trade war and other pressing topics over what has become an annual dinner. According to Trump, Cook made a "good case" against Apple paying a then-new 10% tariff on Chinese electronic imports, levies that would have a negative market impact on major products like iPhone.
"The problem was that Samsung, a competitor, his competitor, wouldn't be paying tariffs, and Tim Cook would," Trump said at the time. "I gotta help him out short-term, because it's a great American company."
Editor's note: Due to its political nature, comments for this article have been disabled.