Jony Ive removed from Apple's leadership page, marking the end of an era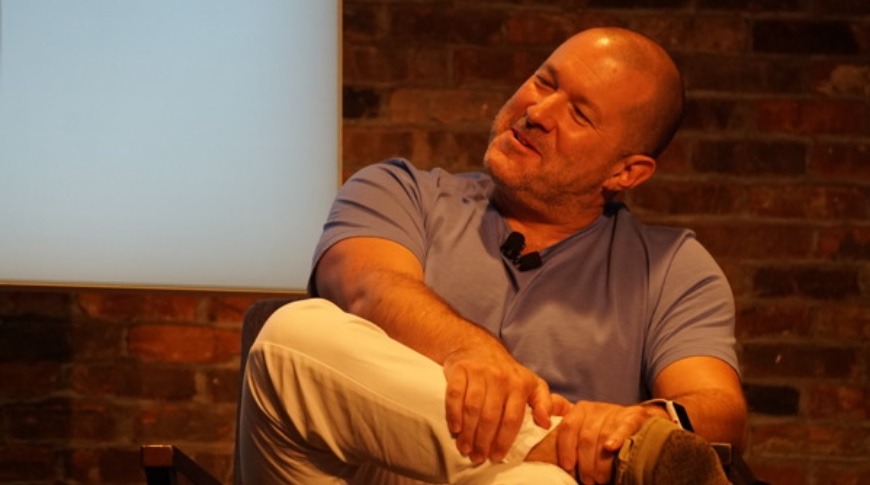 The official Apple Leadership page no longer includes Jony Ive, marking the formal end to his role as a crucial part of the company. While he'll continue to contribute to Apple, it looks as if Apple no longer sees his design vision quite as crucial as it was.
Jony Ive joined Apple in September 1992, when he was 27, and was hired by designer Robert Brunner. Nearly three decades later, he's 52, and his leaving date was far less clear cut. First his departure was originally announced as just "later this year." Then there were accusations that he'd really been scaling back his involvement at Apple over many years.
However, it's now official that Jony Ive has left the company and whether he got a leaving party or not, the occasion has been marked. As of some time between November 23 and Thanksgiving, Jony Ive was removed from the official Leadership page on Apple's website.
Strictly speaking, his departure could never be as clear cut as the day he was hired to join Apple's Design Team. There will be some, and there may be many, products that he worked on which have yet to be released. There will be others coming that Ive works on in his new company.
And then there is the impossible to measure impact he's had on how Apple functions, how the whole design team works. That influence is of course going to stay around a lot longer.
What Ive leaves behind
You can't underestimate the impact that one person can have on a company, but you can overstate it. Ive was regularly feted as the creative genius of Apple, and then more recently he was criticized for holding the company back.
He's been praised for every great decision Apple has made, and then he's been accused of being the reason the company made thinner and thinner devices.
Since his departure was announced, Apple has released iPhones and now a MacBook Pro which have larger batteries than the previous models. After decades of making thinner and thinner items, it looks like a turnaround for Apple in the wake of its star designer leaving.
You can guarantee that development of the 16-inch MacBook Pro didn't begin back in June this year when Ive's leaving was announced. You can be quite sure that it took several years — and Apple's Phil Schiller has claimed exactly that.
There's no possibility that Apple was waiting to get rid of Ive before making a thicker product. There's also no question that Ive was at very least informed of each step in this process.
What there could be a question about is whether he was all that fussed. It could be that the Wall Street Journal story which claimed he skipped meetings and didn't focus on anything but Apple Park for years, is true.
There is new blood at Apple, and we could now be seeing the first fruits of that. Yet it's hard to conceive of Jony Ive having no interest or involvement in the 16-inch MacBook Pro when, in so many ways, it's the most important Mac the company makes.
Who's on next
What's perhaps more significant than Ive being removed from the Leadership page is that no one has replaced him on there.
Apple's Leadership page, in the form we know it today, has only been around since 2017. It's not a reflection of who joins or leaves Apple, it is an indicator of how the company regards the role.
So listing the Chief Design Officer as one of the Leadership was practically a statement that said how valuable Apple rated design.
The initial 2017 version of the page also features Richard Howarth and Alan Dye, the designers who temporarily took over from Ive in 2015. Howarth was there as vice president of Industrial Design and Dye was listed as vice president of User Interface Design.
Dye and Howarth were both removed from the Leadership page some time between December 6 and 10, 2017. No one was added in their place at the time.
Nor has Alan Dye been returned to the Leadership page even though he has been announced as one of the two new leaders of the Design Team. The other is Evans Hankey, who has never appeared on the Leadership page.
They are both reporting directly to Jeff Williams, who has been on this page since the start. However, he's always been there in his role of Chief Operating Officer.
Apple will survive the departure of Jony Ive, and a list of Leadership people on a web page is not some proof of who is or is no longer in favor.
However, it's hard not to see Design as being something less important now in Apple. It's hard to see it as something even approaching as crucial as it used to be.
Apple does so very much more now than produce hardware, and maybe that's reflected in this page. Maybe it's also why Ive wanted to leave to run his own design firm.