Apple renews 'Little America' for a second season before series premiere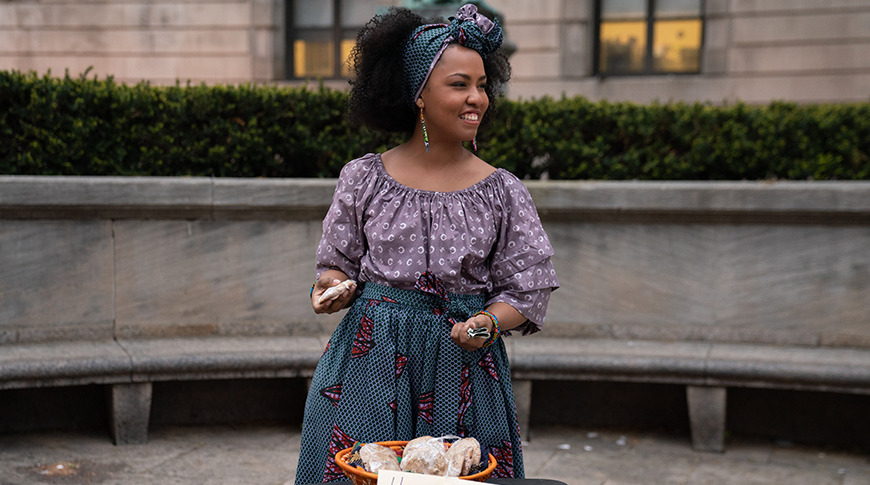 Apple has renewed the heartfelt "Little America" for a second season before the series has even officially debuted.
Apple TV 's "Little America" is an upcoming series packed with personal tales of immigrants in the United States based off of true stories from Epic Magazine. Even though the series won't be available until the middle of January, Apple has already ordered a second season to be produced.
According to Apple, "'Little America' will go beyond the headlines to look at the funny, romantic, heartfelt, inspiring and surprising stories of immigrants in America, when they're more relevant now than ever.
The first season will consist of eight episodes, each a half hour long. Every episode will be centered around a single story of an immigrant in the United States. It will debut on AppleTV+ on Friday, January 17.
The series is being headed up by Lee Eisenberg, who has written for "The Office," and "The Big Stick" writers Kumail Nanjiani and Emily V. Gordon.
Alan Yang, known for his work on "Parks and Recreation" serves as one executive producer, working through Universal Television. Other executive producers include Sian Heder ("Orange is the New Black), Joshua Bearman ("Argo"), Joshua Davis ("Spare Parts"), and Arthur Spector ("The Shack").
According to Variety, Apple has cast actors Jearnest Corchado, John Ortiz, Angela Lin, Kai To, Sophia Xu, Shaun Toub, Shila Vosough Ommi, Eshan Inamdar, Priyanka Bose and Conphidance to play various parts.
Anyone interested in watching the series will need a subscription to Apple TV+. Customers who purchased an iPhone, iPad, Mac, Apple TV and iPod touch after Sept. 10, 2019, are for a limited time eligible for a year of free Apple TV .
For those who aren't eligible, they can get a seven day free trial. After the trial, the service will cost a user $4.99 per month to access the Apple TV+ catalog.