Apple orders second season of 'Mythic Quest' before series' official launch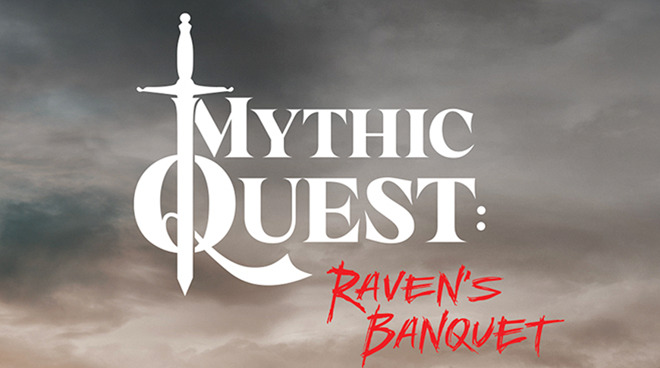 AppleInsider may earn an affiliate commission on purchases made through links on our site.
Even though "Mythic Quest" won't premiere until February 7, Apple has already ordered a second season to be produced.
"Mythic Quest: Raven's Banquet" is centered around a team of video game developers as they navigate the challenges of running a popular video game. The show is being exclusively released to Apple's Apple TV+.
The show is written by Rob McElhenney and Charlie Day, known for their work on "It's Always Sunny in Philadelphia." McElhenney will star as the fictional company's creative director.
Others cast include F. Murray Abraham ("The Grand Bdapest Hotel", "Star Trek: Insurrection,") Danny Pudi ("Community,") Imani Hakim ("Everybody Hates Chris,") Charlotte Nicdao ("A gURLs wURLd,") David Hornsby ("It's Always Sunny in Philadelphia,") Ashly Burch ("Horizon Zero Dawn," "Borderlands,") and Jessie Ennis ("Hits.")
The show is produced by McElhenney and Day, alongside staffers from Ubisoft Film & Television, 3Darts, and Lions Gate.
The shows first season will consist of nine, half-hour long episodes.
"Mythic Quest" is now the second show Apple has renewed for a second season prior to its debut, according to Slanted. The first was Apple's "Little America."
Apple TV+ launched in November and features an ever-expanding catalogue of movies, television, documentaries, and more. "See," "The Morning Show," and "Dickinson," have already made their debut.
Anyone interested in watching the series will need a subscription to Apple TV+. Customers who purchased an iPhone, iPad, Mac, Apple TV and iPod touch after Sept. 10, 2019, are for a limited time eligible for a year of free Apple TV.
For those who aren't eligible, they can get a seven day free trial. After the trial, the service will cost a user $4.99 per month to access the entire Apple TV+ catalog.