Broadcom inks two multi-year deals to supply Apple with wireless components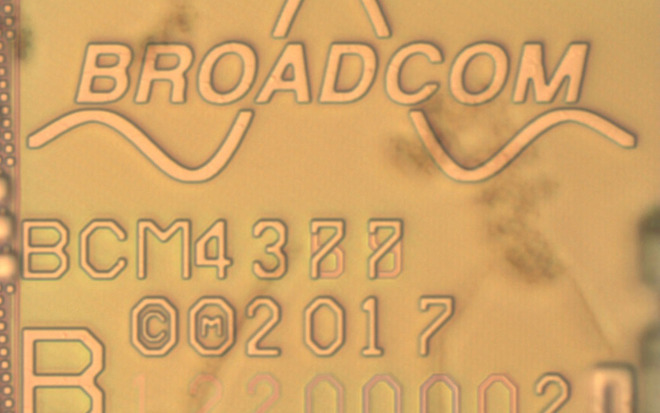 Longtime Apple partner Broadcom on Thursday said it has negotiated two multi-year deals to supply wireless components to Apple, further extending the chipmaker's reach into the tech giant's supply chain.
The agreements, referred to as "2020 SOWs," are on top of existing contracts with Apple and could be worth a combined $15 billion, reports Reuters.
What components are covered by the twin agreements, and for how long, are unknown.
Broadcom currently supplies Apple with radio-frequency front end components used in the production of major products like iPhone. Last June, for example, the company inked a deal to extend its RF parts contract with Apple for two years.
The chipmaker has been a key Apple supplier for well over a decade, furnishing components that helped flagship products like iPhone 3G connect to cellular and Wi-Fi networks. In addition to RF parts, the company supplies touchscreen controllers and wireless charging modules.
News of Broadcom's expanded relationship with Apple arrives a month after reports claimed the company was looking to sell off is RF unit. A cog in Broadcom's wireless chip arm, the RF unit is a carryover from the company's early days, when it concentrated on semiconductor development and sales under the Avago Technologies banner.
Previously a division of Hewlett-Packard, Avago — then Agilent Technologies — split off and began to assemble a portfolio of tech acquisitions covering a variety of disciplines, including Broadcom in 2015 for $37 billion. The resulting company attempted to enlarge its market footprint with a hostile takeover of Qualcomm, a move that was ultimately blocked by the Trump administration on national security concerns.