Supply chain sources predicting 12-inch iPad Pro in the spring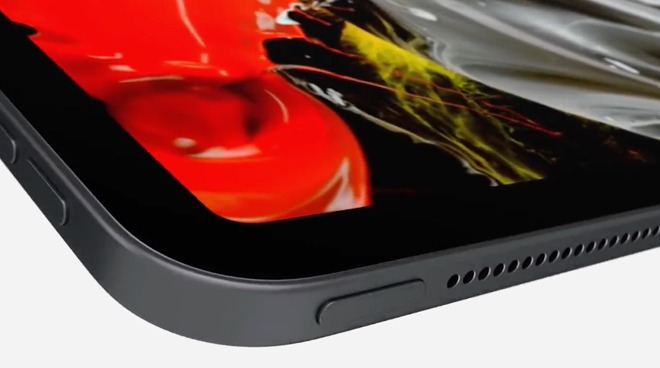 A supply chain source is predicting a 12-inch iPad Pro for the spring, but it isn't exactly clear where they're getting the information.
It is expected that there will be a new iPad Pro announcement in the first half of 2020, and possibly in March. However, a new report claims when it will appear, how supplies will be affected by the coronavirus, and also provides specifications that appear mistaken.
Digitimes says that Apple will launch a 12-inch iPad Pro in March, with a triple-lens camera system on the back. It claims that suppliers have already been producing components, but that the coronavirus outbreak has affected production.
"After upgrading its 9.7-inch iPad to 10.2-inch spec in 2019, Apple is set to release its new 12-inch iPad Pro model featuring a rear-end three-lens ToF 3D sensor in the spring, in a bid to boost its share of the global tablet market," says Digitimes. "The vendor registered total iPad shipments of 44 million units in 2019, slightly lower than 2018, the sources said."
While the camera system has been widely reported, this is the first mention anywhere of Apple planning to again increase the size of its smaller iPad Pro screen.
Digitimes maintains that this is not the 12.9-inch iPad Pro being cut down for some reason, but rather the 11-inch iPad Pro being scaled up, because Apple did so in the past with the 9.7-inch iPad becoming the 10.2-inch iPad.
But, Apple has done this already with the iPad Pro. For the 11-inch iPad, Apple kept the same physical dimensions as the previous 10.5-inch iPad Pro, but reduced the bezels around to screen to allow for the larger display.
It did the same thing with the regular iPad screen when it increased that from 9.7-inches to 10.2-inches. It did a similar thing when it cut the physical dimensions of the 12.9-inch iPad Pro to keep the same screen size in a smaller casing.
The current iPad lineup starts at 10.2-inches, then 11-inches, and then 12.9-inches. If Digitimes sources were correct, this would reposition the smaller iPad Pro to be much nearer the size of the largest one.
Digitimes has a good reputation for access to sources within the supply chain, but a poor one for extrapolating specific information about Apple products from the information they provide. For instance, it did have early indications of what became the Pro Display XDR, but believed that it was instead going to be a 30-inch iMac.