Apple Watch 'Series 6,' 'watchOS 7' may have shareable faces, kid modes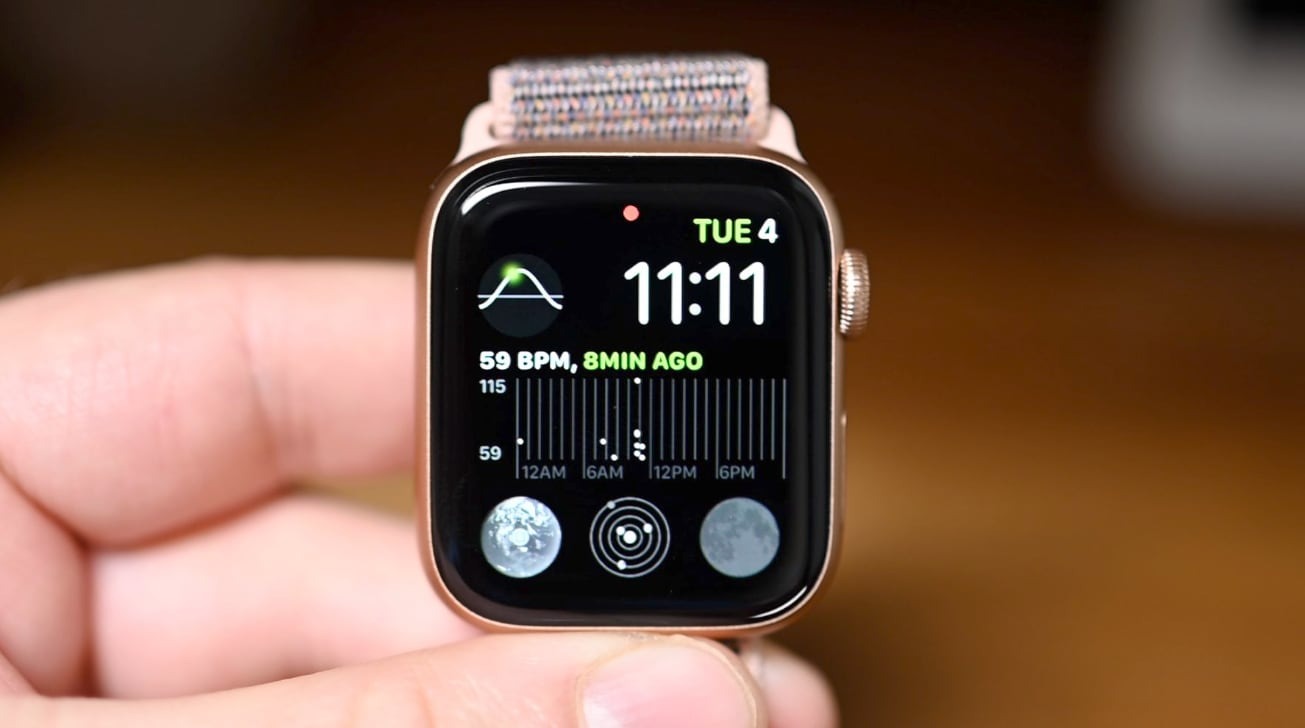 The next Apple Watch and major release of watchOS could offer features to share customized watch faces with other users, along with a new "pro" version of the Infograph watch face that adds a tachymeter to the collection of selectable elements, and child-friendly elements.
Speculation has already started for the "Apple Watch Series 6," with suggestion of improvements to the ECG and a new blood oxygen detection system proposed for the device. Not all new features Apple will announce at its launch will pertain to the new hardware, with some software-specific changes likely to also affect some earlier models.
In exploration of code allegedly from iOS 14 seen by 9to5Mac, Apple Watch users will be able to share their watch face configurations with other people. While it is unclear if specific watch faces will be shareable between Apple Watch units directly, it is claimed there is the ability to share configurations for faces with others, which may be interpreted by the watch to configure a watch face it has installed or access to on the paired iPhone.
The configuration settings will include colors, styles, and complication selections, which can be shared as files and previewable in the Files app. They will also reportedly be sharable by the share sheet within the Watch app in iOS, and can be passed along via AirDrop.
At this time, there is apparently no sign of third-party watch face support within watchOS 7.
Along with sharing configurations, a new watch face will be introduced. "Infograph Pro" will follow on from Infograph and Infograph Modular from the Apple Watch Series 4, with the key change being the inclusion of a tachymeter. An analog scale that measures speed and distance based on travel time, the feature is more used on analog watch faces than digital versions.
It is not clear how the tachymeter will be represented on the watch face.
Photo watch faces are also touted, where users will be able to personalize the face using images stored within the iPhone or Apple Watch Photos app. The face will be able to cycle through image collections in an album whenever the Apple Watch is woken up.
Image sources for the face will include individual photos, albums, and shared albums, with the latter able to be a jointly-accessible album that can be viewed and contributed to by other users.
Apple will also add in features in watchOS 7 to make it more usable for children. While it is currently possible to activate multiple Apple Watches to one iPhone, it is only possible to operate one at a time, with all linked to the same account. Under watchOS 7, it is claimed a mode will allow a parent to activate a child's Apple Watch on the parent's iPhone, instead of the child requiring one.
The management will also allow for a parent to designate trusted contacts, music the child can listen to, and possibly other controls. A "Schooltime" feature will potentially let parents limit what apps and features could be accessible at specific times of day, such as during class.
Other changes touted in watchOS 7 include the return of the sleep tracking rumors, a Control Center on Apple Watch, and a change of architecture for Apple Watch apps that no longer require apps to be based on extensions.