Tim Cook says Apple has donated more than 10 million masks to fight COVID-19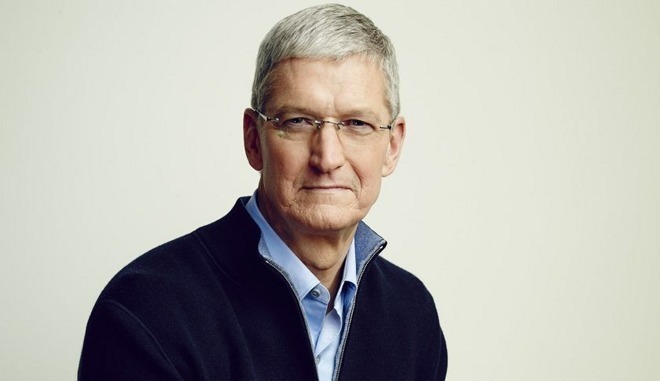 AppleInsider is supported by its audience and may earn commission as an Amazon Associate and affiliate partner on qualifying purchases. These affiliate partnerships do not influence our editorial content.
Apple CEO Tim Cook confirmed that Apple has sourced and is donating 10 million masks for the U.S., and is promising "millions more" for European regions hit hard by COVID-19.
The announcement comes a day after U.S. Vice President Mike Pence said that Apple was making a donation of 9 million N95 masks.
In a video posted to Twitter Wednesday, Cook clarified that Apple has, in fact, been able to secure 10 million masks for the U.S. He added that Apple's operations teams are coordinating with world governments to find and purchase masks from the company's supply chain.
Proud to share we've been able to source 10M masks for the US and millions more for the hardest hit regions in Europe. Our ops teams are helping to find and purchase masks from our supply chain in coordination with governments around the world. pic.twitter.com/uTsA6eA5ks

— Tim Cook (@tim_cook) March 25, 2020
Cook in a tweet Saturday said Apple was donating "millions" of masks to health professionals on the frontlines of the coronavirus outbreak.
In 2019, after a particularly bad wildfire season, the state of California began requiring companies to provide N95 masks to workers when air quality is poor. Because of that, most major tech firms in California began stockpiling N95 or similar masks in storage.
It isn't clear whether Apple actually had 9 million masks in its stockpile, though the number seems high when compared to Facebook's donation of 750,000 masks from its own emergency reserve, as CNBC reported. More likely is that Apple added its emergency stockpile to additional masks sourced from its supply chain.
Along with the announcement, Cook encouraged viewers to stay home whenever possible and practice social distancing when out and about. He also thanked various essential workers, from those in healthcare to warehouse staffers.
Apple has previously promised to help in the global fight against COVID-19, pledging unspecified donations to "groups on the ground" in various countries as early as January. On March 14, the company had pledged $15 million to COVID-19 response efforts in the U.S. and internationally, and promised to match employee donations on a two-to-one basis.