Wedbush bullish on AAPL long-term, COVID-19 only a temporary speed bump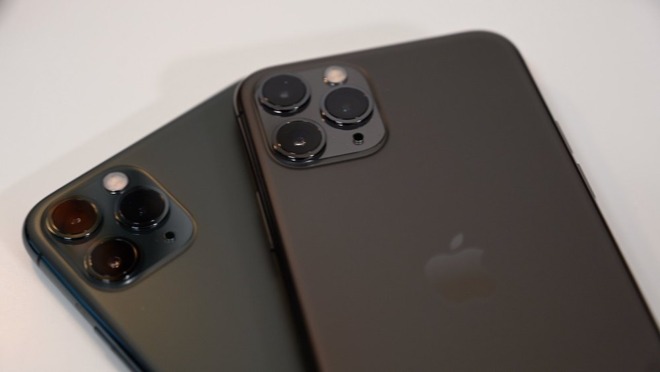 AppleInsider is supported by its audience and may earn commission as an Amazon Associate and affiliate partner on qualifying purchases. These affiliate partnerships do not influence our editorial content.
Despite ongoing concerns about temporary coronavirus effects on Apple's supply and demand, Wedbush analyst Daniel Ives is maintaining a positive outlook on the company's performance in 2020.
In a research note to investors seen by AppleInsider, Wedbush analysts Daniel Ives and Strecker Backe outlined three coronavirus-affected demand and supply scenarios, including two more positive forecasts and a "worst case" option. Unlike previous analyses, the new Wedbush analysis also includes the imminent launch of the rumored "iPhone SE 2."
One of the "best case" scenarios is if Apple's supply chain reaching full capacity by late April, demand normalizing in the U.S. and Europe into summer, and demand in China rebounding into the third and fourth quarters of the year.
While Apple could still see timing issues, demand destruction would be containable, the 5G iPhone would launch on-time, and the company's so-called "iPhone SE 2" may hit store shelves in May — instead of March.
If Apple's supply chain isn't able to normalize until late May, Wedbush notes that the "5G iPhone" may be delayed into the holiday season. This scenario would also be affected by U.S. and European demand stabilizing in the fall, with some "clear" demand destruction in China.
This outcome could lead Apple's rumored "super-cycle" shifting into 2021, though Apple wouldn't necessarily see major demand destruction. As a result of supply chain, the low-cost "iPhone SE 2" would then launch in June.
A "worst case" scenario, according to Wedbush, could see the 5G iPhone delayed well into mid-2021, demand in the U.S. and Europe not normalizing until December. Demand in China would rebound but could see clear destruction, and Wedbush notes that the 5G "iPhone 12" may not launch in that region at all.
"Even factoring in this more doomsday type scenario, with a services business that is Teflon-like and poised to hit roughly $60 billion in FY21 we believe the risk/reward on the stock is extremely compelling at current levels for risk tolerant investors heading into a delayed (by ~3 months) 5G super cycle thesis over the next 12 to 18 months," Ives believes.
The "worst case" outcome also has changed since February. Ives has tailored his expected and best case scenarios based on production ramping back up in late April at the earliest, instead of early April.
Ives has been predicting best case, expected case, and worst case for Apple for some time. As a general rule, Ives' expected case has been what has developed. These scenarios are just possible predictions at how Apple's supply chain and consumer demand could react to the current COVID-19 pandemic. The situation is, of course, fluid and the forecasts aren't set in stone.
While a Nikkei piece from earlier in March suggested that Apple could delay the 5G iPhone due to concerns about consumer demand, Apple's suppliers and analysts have pushed back on that narrative.
Wedbush's AAPL price target remains unchanged at $335, based on a 8.5x Services multiple and a 4.4x multiple on Apple's iPhone and hardware businesses.
Apple's shares have seen a tumultuous week alongside the broader stock market, hitting their low point of $224 on March 23. As of March 30 at 11:40 A.M. Eastern Time, AAPL is trading at $252, up 1.74% with average trading volumes.