Apple TV+ at six months: No breakthroughs, but plenty of promise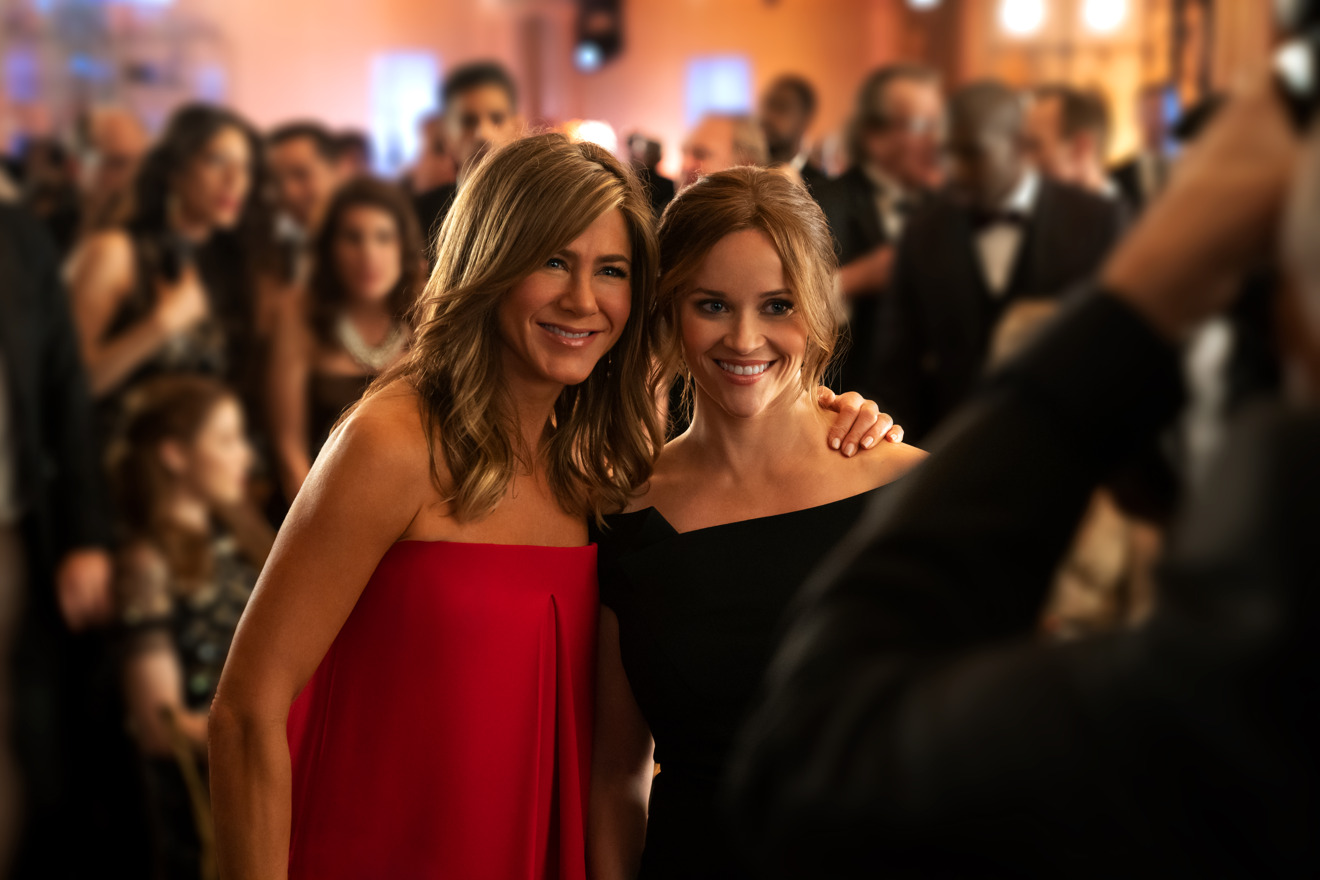 Since its launch on November 1, 2019 Apple TV+ has delivered plenty of quality entertainment, but it hasn't yet produced a massive, culture-grabbing hit.
Jennifer Aniston and Reese Witherspoon, co-stars of Apple TV+ show The Morning Show (Apple)
On November 1, 2019 Apple finally launched its long-in-the-works Apple TV+ streaming service. In the buildup, the company had spent billions of dollars, engaged the services of a long list of A-list performers and filmmakers, and put forth massive advertising efforts, in order to play in the burgeoning field of streaming TV. The launch represented the huge part of Apple's growing emphasis on Services.
Six months after launch, Apple can point to some undeniable creative successes on the service, including some shows that were critically acclaimed, and one that won some awards.
But Apple TV+ has not yet managed to come up with a massive, talked-about, culture-grabbing hit, the kind of show that would occasion the addition of thousands of subscribers, let alone the proliferation of online memes. At about the same time, Disney+ had The Mandalorian, while Netflix had Tiger King.
And of course, there's no way Apple could have known that just months into its launch of the service, circumstances would require the majority of households, in most of the countries in which it operates, to stay home at all times, leading to an explosion in the use of streaming services.
Judging the shows
In its first six months, Apple has released live-action scripted series, as well as children's shows, a handful of documentary series, and five movies.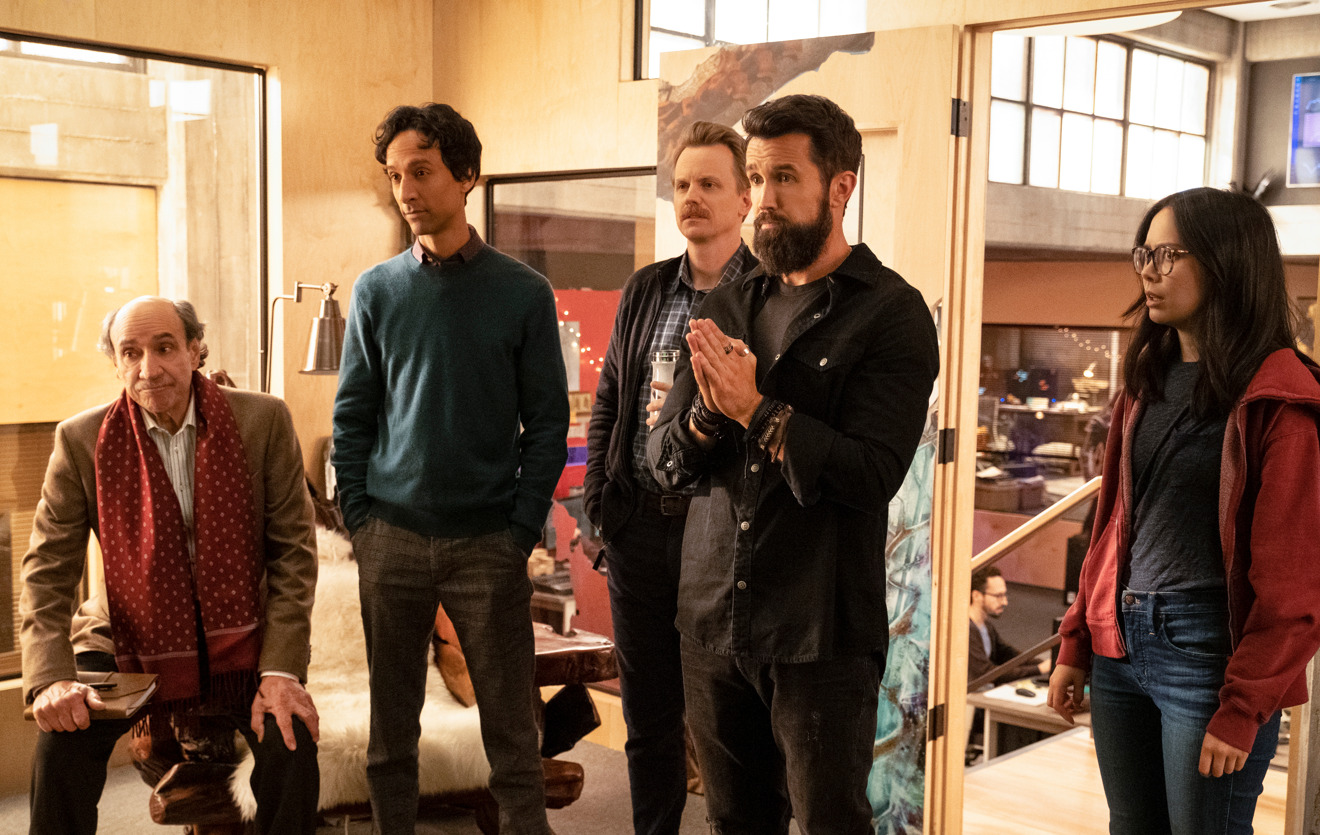 That's a lot of content for one entity to put out in six months, and it's clearly much more, in both quantity and quality, than Netflix or Amazon released in their early days. Netflix, let's not forget, didn't release House of Cards until a year after its first streaming show, while Amazon Prime Video's breakout, Transparent, didn't arrive until nearly 18 months after the start of Amazon's original TV efforts.
However, it's a different world now, with a lot more competition, and a lot more to come. And along with that, the potential streaming audience has suddenly skyrocketed, due to social distancing.
Apple's big bet, out of the starting gate, was The Morning Show, with its A-list cast and gravitas-heavy subject matter. While the show got out off to a slow start creatively, possibly due in part to behind-the-scenes turmoil, it improved greatly throughout its season.
The Morning Show won two Screen Actors Guild awards, for Jennifer Aniston and Billy Crudup, and was nominated for a Golden Globe for Best Dramatic Series.
However, The Morning Show didn't win at the Globes, and of the prestige TV projects Reese Witherspoon has appeared in within the last 18 months, it appeared to make less of a cultural impact than either Big Little Lies or Little Fires Everywhere. No other Apple shows have gotten awards nominations, although most of them were released outside of last year's eligibility window.
Another show at launch, Dickinson, gained positive reviews and appeared to land well with fans of its young star, Hailee Steinfeld. And while both were renewed, neither For All Mankind or See was any kind of phenomenon while Servant, which debuted in late November, seemed to have barely made a blip.
Of shows that arrived later, Mythic Quest: Raven's Banquet was a consistently funny and surprising sitcom, while Little America was an often-affecting anthology series about American immigrant stories. Home After Dark, Truth Be Told and Defending Jacob had their moments as well, while Trying, which debuts May 1, is funny and charming.
As for Amazing Stories, it only ran for five episodes — fewer than expected when it was first announced — and has notably not received a renewal.
Of Apple's movies and other special programming, Beastie Boys Story was exactly the type of energetic, music-centric show that Apple should be pursuing more of, while Visible: Out on Television was an expertly-assembled look at the history of LGBT people on television.
The movie The Banker, while a fine film, had its original release scuttled after sexual abuse allegations against one of its producers, with coronavirus canceling its brief theatrical release. The film finally arrived, mostly to indifference, in March.
Apple TV+ has made more good shows than bad, but certainly nothing that can be considered a cultural phenomenon.
The numbers
"It is truly amazing how much conflicting and misleading information there is on the Internet about streaming statistics," longtime film journalist David Poland said on Twitter Wednesday. "It's like the world's worst game of telephone."
There's a great deal that we don't know about Apple TV+. There isn't any solid, publicly available data about either subscribers, or viewership for any of the Apple TV+ shows, nor does Apple put out such numbers through their earnings releases.
Apple did not state an Apple TV+ subscriber number in its earnings release or investor call April 30, although it did announce that its Services category, of which Apple TV+ is a part, posted record revenue of $13.3 billion. CFO Luca Maestri said on the call that Apple TV+, along with other new services, "continue to add users, content and features, while contributing to overall Services growth."
TV ratings firm Nielsen has begun to measure the audience of Netflix shows, but has not rolled out anything like that for Apple TV+. There are clues as to how the service is doing, but that information is very much incomplete.
Tim Cook, without citing numbers, called Apple TV+ "a rousing success" in a January interview with Reuters, also stating that the service's performance was "very strong, both the people that are getting it in the bundle and the people that are paying for it that haven't bought a new device."
As of January, Apple TV+ had an estimated 34 million subscribers, according to Ampere Analysis, although the "vast majority" of that estimated number was enjoying the free year that comes with the purchase of an Apple device. Disney+, which launched shortly after Apple TV+, crossed the 50 million subscriber mark in April, although that was three months later, after the start of the pandemic, and based on an officially released number.
Analyst Toni Sacconaghi of Bernstein, per Financial Post, suggested in a February note that the new service was "failing to resonate with customers, perhaps due to its limited content offerings."
Identity crisis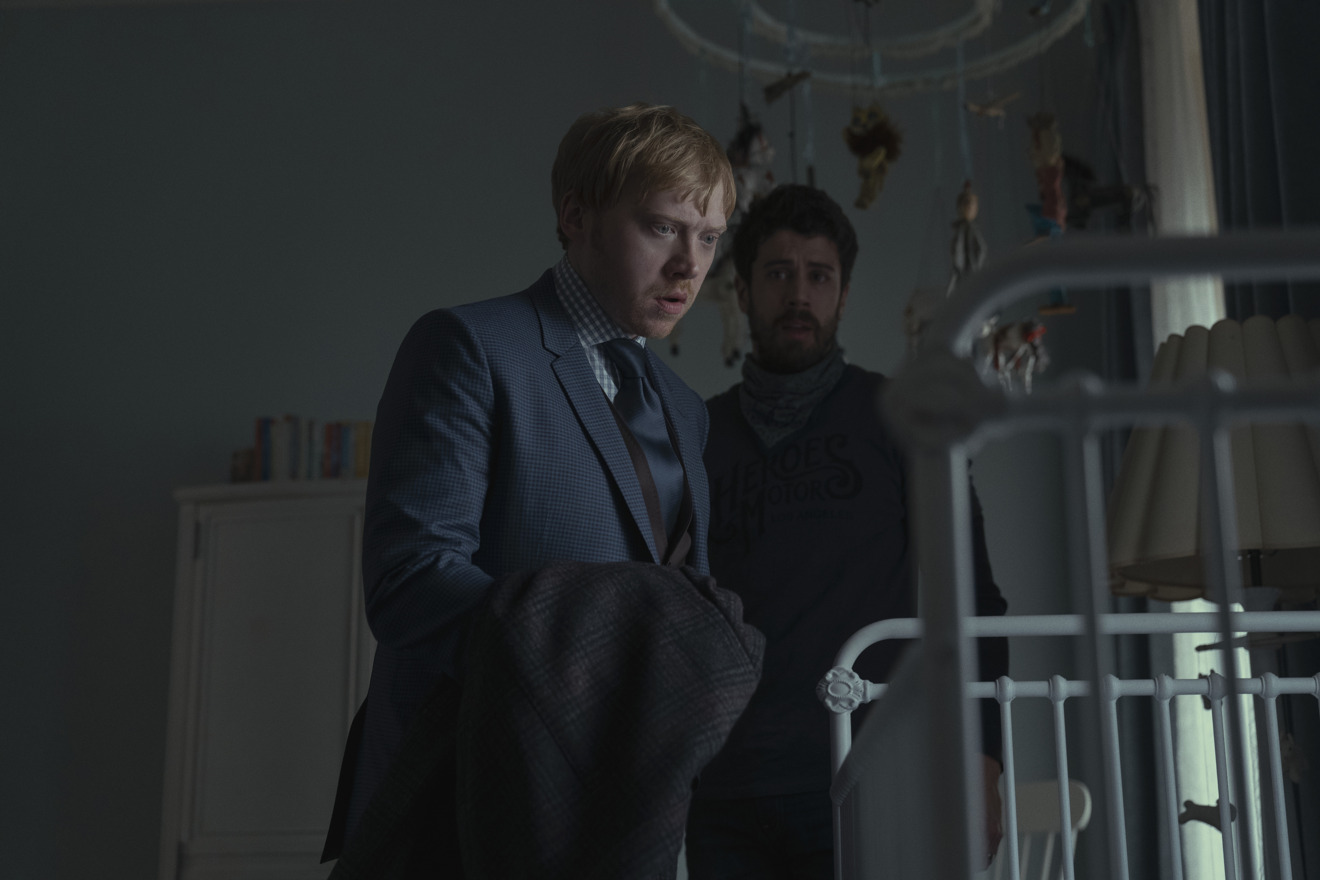 Other than its lack of a breakthrough hit, one thing that's clear after six months is that Apple TV+ doesn't really have an identity. Aside from the vague valuing of quality and middle-to-highbrow programming, there isn't an established house style, or a specific type of show that makes one say "that's an Apple TV+ show" or "that's a great fit with what Apple's doing."
Perhaps that's something that will eventually emerge over time, but it certainly hasn't yet.
Secondly, with Disney+ thriving, HBO Max arriving at the end of May and NBC Universal's Peacock not far behind, Apple TV+ is facing stiffer competition than ever, without the benefit of the extensive back catalogue of old movies and shows offered by its competitors.
And a major part of Apple's launch strategy was clearly to get into business with big names, the sort of people who could show up in person at the company's keynotes and draw media attention to the products with which they're associated.
But in its first sixth months, Apple has not reached any kind of exclusive deal with any big-name creative type. They did bring in former HBO chairman Richard Plepler's production company for an exclusive five-year production deal, but Plepler is better known as a studio executive than as a director or creator of shows.
Plus, the producers Apple has gotten into business with haven't always been the primary creative voices behind their shows.
Steven Spielberg may have appeared at an Apple event last year to talk about his revival of Amazing Stories, but when the actual show arrived Spielberg was not credited as the writer or director for any of the episodes. M. Night Shyamalan, while he did direct two episodes, was not the showrunner for Servant.
Reasons for optimism
There are, however, plenty of reasons to not count Apple TV+ out. Apple has continued to dedicate massive financial resources to the venture, and there's no indication that Tim Cook or any other top executive has lost any faith in the project.
And, it can wait. It has the financial resources to just keep producing shows without a tangible return for years, if not decades.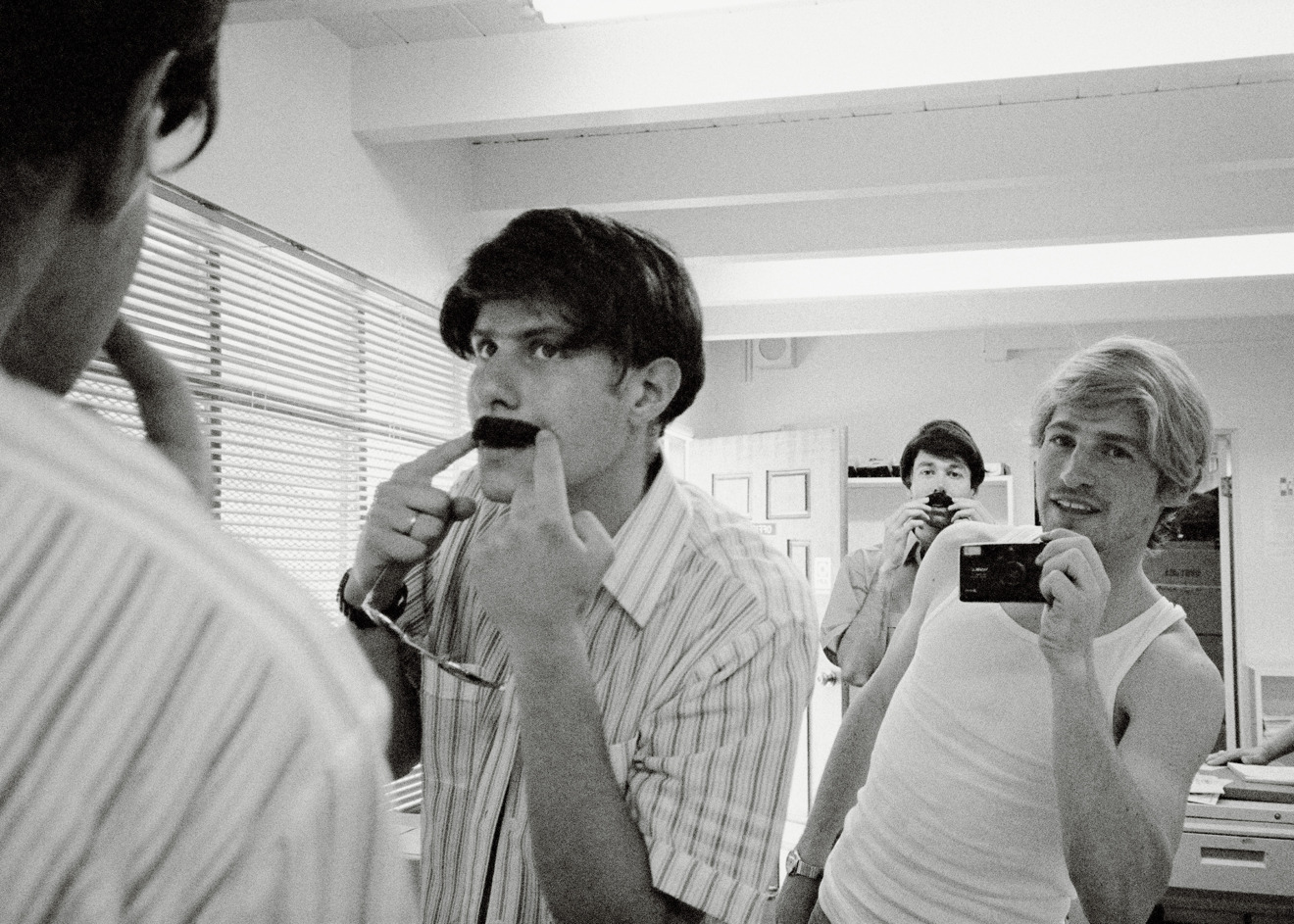 Apple has renewed all of the original live action shows that have already debuted, with the exception of Amazing Stories, while Defending Jacob is a limited series. The service has all of those second seasons on the way, as well as another phase of new originals, although Apple has had to shut down production on several shows due to coronavirus, including The Morning Show, the Isaac Asimov adaptation Foundation, and the Ben Stiller-produced workplace series Severance.
Promising-sounding upcoming series include the J.J. Abrams-produced Little Voice, the animated comedy series Central Park , a CIA-based show starring Brie Larson and Masters of the Air, a World War II-set miniseries produced by Spielberg and Tom Hanks, which is the first-ever series from Apple's in-house production studio.
The tie-up with Plepler is intriguing, since he was the executive in charge of HBO at a time when they were churning out acclaimed hits regularly. HBO's longtime strategy of emphasizing quality over quantity appears to be a good fit for what Apple is attempting to do, and Plepler reportedly left HBO because, under new owner AT&T, they were getting away from that strategy.
Apple also still has a deal with the highly-regarded film distributor A24 to develop movies together, which will include the upcoming Bill Murray starrer On The Rocks, and Apple is also making a movie with Mahershala Ali, who has won two Oscars in the last four years. There was even a report Apple is considering a bid on college football streaming rights.
Longer term, Apple has other opportunities to grow Apple TV+. With all of the traditional Hollywood studios struggling due to the theater shutdowns, Apple, with its massive cash reserves, could see an opportunity for an acquisition spree.
Apple is in a unique position to buy a distressed movie studio like Paramount, Sony, or a smaller one like Lionsgate. The company could also simply buy the rights to some legacy movie and TV content to make available for Apple TV+ subscribers, or even as intellectual property for future development.
And, if Disney as a whole went up for sale, Apple is, financially speaking, one of a very small handful of companies on the planet that could make a realistic play for it. While this rumor pops up with alarming frequency, this seems unlikely, though.
The next six months
Apple has clearly had a mixed start to its original streaming efforts, without any kind of massive hit in the first six months. But Apple TV+ does maintain the advantages of money and stability, as well as what looks like the firm support of the company's leadership.
We're very early in the streaming wars, and there's a good chance the landscape will look completely different a year from now, no matter what happens with coronavirus. And the longer Apple keeps making new content, the more likely the company is to find that breakthrough show or movie.
It's just not here yet, and doesn't appear imminent.