Spotify expects Apple to 'open up' its platforms after EU complaint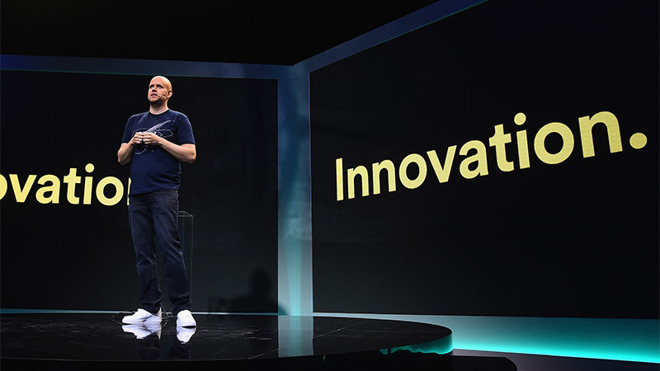 A year after Spotify launched an antitrust complaint against Apple with the European Union, CEO Daniel Ek expects the tech giant to continue opening up its platforms.
Spotify lodged the complaint, accusing Apple of anti-competitive practices in the App Store, with the European Commission in March 2019. Apple initially shot back at Spotify's allegations, but Ek said the iPhone maker has since eased restrictions in its walled garden.
"Long term, we do expect Apple to open up," the Spotify CEO told Bloomberg on Tuesday.
The music streaming company's original complaint alleged that Apple had an incentive to disadvantage competitors on the App Store, since it was both a platform provider as well a direct competitor with services like Apple Music. Ek is referencing the tight integration of Apple's services with its hardware, such as Apple Music capabilities on Siri.
Since Spotify's antitrust complaint in 2019, Apple has rolled out a feature allowing Siri to control third-party music services like Spotify. Spotify has also released tvOS and watchOS apps for its service — something it once claimed was impossible.
"We're very encouraged about being able to now finally use Siri as a way of building in voice support and also being available to build products for the Apple TV and Apple Watch," Ek told Bloomberg. It isn't clear what prevented Spotify from building out an Apple TV app, as the tvOS platform has supported other third-party streaming options for years.
While Siri now supports third-party music apps, it's still not possible to change the default streaming service on iOS or iPadOS, or use third-party music streaming platforms on HomePod.
Apple is said to be considering allowing users to choose their own default email clients and web browsers as soon as this year, however.
Although Spotify formally filed a complaint in 2019, the company's criticisms about Apple's practices date back to 2016. At the time, Spotify said it noticed a "troubling pattern" of anti-competitive behavior in Apple, and later signed onto a letter urging the European Commission to rein in U.S. tech companies in 2017.