Samsung set to supply majority of OLED panels for 'iPhone 12'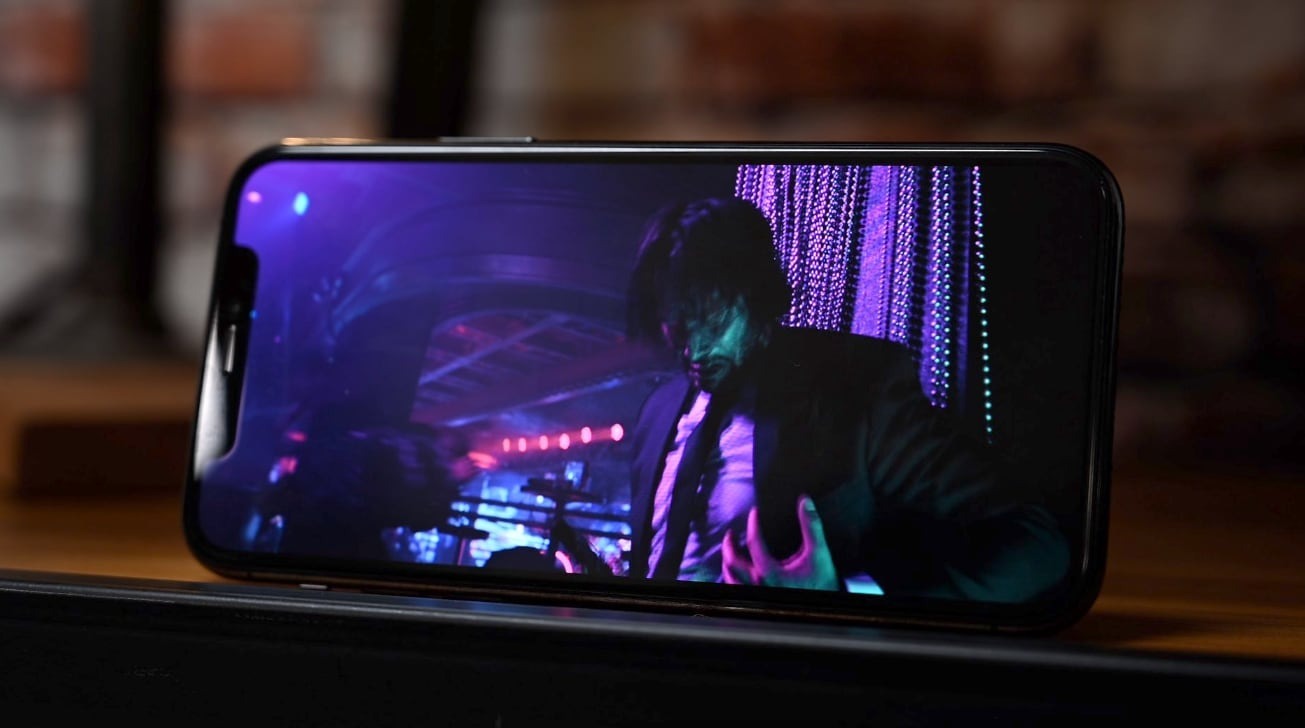 The "iPhone 12" range will use flexible OLED panels across the board, with Samsung allegedly supplying panels for three of the four models, a report claims, casting doubt on other leaks.
Four "iPhone 12" models are anticipated for release this fall, consisting of standard and "Max" variations of the "iPhone 12" and "iPhone 12 Pro." A leak from May 11 claimed the lower-specification "iPhone 12" and Max will use display panels supplied by Chinese producer BOE while Samsung supplies screens for the Pro models, but a new report casts doubt on that.
According to sources of Display Supply Chain Consultants, Apple will continue to use long-time supplier Samsung for the 5.4-inch "iPhone 12," not BOE. The firm's sources instead suggest BOE may be a supplier for a redesigned "iPhone 12s" for 2021, "if all goes well on the iPhone 12 Max."
The "iPhone 12 Max" will use a 6.1-inch flexible OLED panel sourced from BOE and LG Display, with LG expected to have higher volumes of orders initially due to Apple's "greater familiarity" with it. BOE is allegedly expecting orders in the realm of 5 to 10 million units for 2020.
Both the "iPhone 12 Pro" and "iPhone 12 Pro Max" will use Samsung-derived flexible OLED panels, with the 6.1-inch and 6.68-inch screens also rumored to be compatible with XDR (extreme dynamic range) specifications. This is said to be specified as 1,000 nits of fullscreen brightness, 1,600 nits of peak brightness, a 1M:1 contrast ratio, 100% P3 wide color gamut, and 10 bits of color.
In terms of resolution, the "iPhone 12" will be 2,340 by 1,080, the"iPhone 12 Max" and "iPhone 12 Pro" will be 2,532 by 1,170, and the "iPhone 12 Pro Max" will be 2,778 by 1,284 pixels. For pixel density, this equates to 475ppi for the "iPhone 12," 460ppi for the middle two, and 458ppi for the "Pro Max" model.
Apple has reportedly considered expanding the array of OLED suppliers for the iPhone for a while, with BOE thought to have been a third option for the company beyond Samsung and LG Display. In February, it was claimed BOE was readying production lines for OLED dedicated to Apple, in anticipation of iPhone orders.
Panel production will be relatively late for the range, the sources say, commencing around six weeks later than usual in late July. It is implied this would delay the launch from September to October.
Other specifications
Along with display supplier rumors, the report also delves into specifications for each of the models. In this particular case, it seems that Display Supply Chain Consultants generally agrees with the rumor consensus.
The base model will have 4 gigabytes of memory, 128-gigabyte and 256-gigabyte storage options, a dual rear camera array of up to 64 megapixels, a 12-megapixel front camera, and the A14 Bionic SoC driving it all.
The "iPhone 12 Max" will share the specifications list, though with the suggestion it may benefit from 6 gigabytes of memory. The prices supposedly range from $649 to $749 for the "iPhone 12" and $749 to $849 for the Max model.
The Pro range will include a triple camera setup capable of taking 64-megapixel images, as well as a LiDAR TOF camera, and a front-facing 12-megapixel camera. Memory is increased to 6 gigabytes, storage options extend to add a 512-gigabyte variant, and while all will support 5G, the Pro models will be the only ones with added mmWave compatibility.
For the "iPhone 12 Pro," it is set to cost between $999 and $1,299, whereas the Max version ranges from $1,099 to $1,399.