Apple Watch 'Series 6' display may be identical to Series 5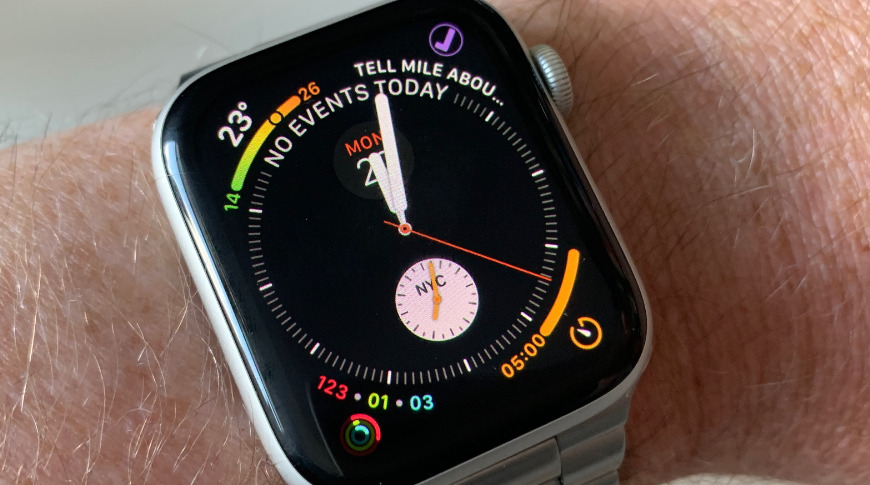 The "Apple Watch Series 6" may not be fitted with a micro LED display as part of its annual upgrade, a serial leaker claims, with Apple allegedly using the same supplier and display technology as the Series 5.
The "Apple Watch Series 6" is anticipated to be revealed this fall alongside other major launches, such as the "iPhone 12," and is expected to offer some upgrades from what is offered in the Apple Watch Series 5. According to a leaker, these modifications won't include a change to the display.
In a tweet on Sunday, leaker @L0vetodream offered the typically brief statement "the Apple Watch S6 will continue to use the display from JDI." This is in reference to the Series 5's OLED displays supplied by Japan Display Inc, a firm within Apple's supply chain that reportedly received a $936 million financial bailout in January 2020, followed by a further $200 million from a customer believed to be Apple.
in my dream the Apple Watch S6 will continue use the display from JDI

— (@L0vetodream) May 31, 2020
The twitter account is generally thought to be offering genuine leaks on Apple products, and has made a number of pronouncements about a variety of products, including the iPad Pro LiDAR sensor and a game controller.
If true, the tweet means that potential "Apple Watch Series 6" buyers won't be seeing a new display in the model, and it is likely to be similar in size and specification to the Series 5. Updated in 2019, the Series 5 uses an alway-on LTPO OLED Retina display, allowing for the screen to be viewable without needing a gesture or tap to turn it on.
Rumors over the years put forward the idea that Apple would employ newer display technologies in the Apple Watch, with a frontrunner being micro LED. Reports from 2018 suggested Apple was exploring commencing mass production of display panels using MicroLED, while the 2020 Apple Watch model was thought to be one of the initial devices from Apple to use the technology.
Earlier in May, reports indicated Apple is planning to invest $330 million in a factory in Taiwan for the production of mini LED and micro LED panels.