ARM-based MacBook, Apple game controller coming soon says leaker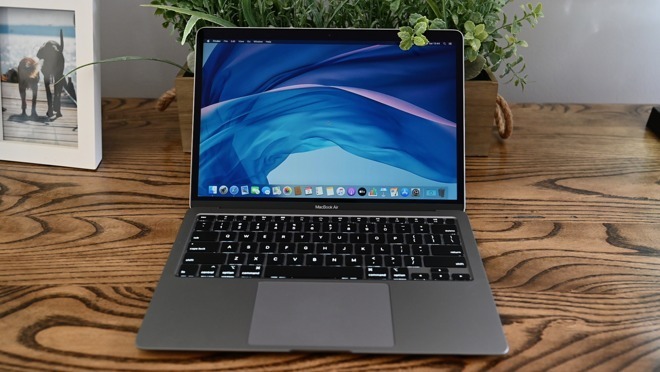 A series of tweets from an anonymous Twitter account has allegedly leaked details about future products that are still being worked on by Apple, including claims of an ARM-based 12-inch MacBook and an Apple game controller.
The recent collection of Twitter-based rumors and leaks surrounding Apple's products that were found to be highly accurate has prompted further examination of other Twitter leaker accounts, in the search for new information. One account, @L0vetodream, has been found to include a number of leaks that surfaced long before they were discussed by other parties, one which also offers supposed insight into other unreleased products.
The account is relatively new to Twitter, having joined in February 2020, and operates quite anonymously with its biography claiming it is operated by an "iPhone repairer." Despite its young age, the account has made many bold claims in a short timespan that have only recently become prominent.
In tweets dating back to early March, the account made claims Apple is working on its own game controller, while a mention of "AirPods X" headphones were made on March 12, seemingly corroborating a rumor tweeted by Jon Prosser, another prominent leaker, about the rumored over-ear headphones.
Another tweet on March 10 goes into detail about a new iPad Air model that includes a mini LED display. Despite having a full-screen design, the tweeter says it won't have a notch nor Face ID, but instead will rely on Touch ID that functions under the display.
the new iPad Air will be using the mini led screen, comes with full screen with no notch, not Face IDbut Touch ID under the screen

— (@L0vetodream) March 10, 2020
The tweet simultaneously mentions the iPad Pro having "TOF," referencing the LiDAR sensor on the rear ahead of the model's release, while its mentions of items like the "HomePod Lite" predate other rumors and speculation. The account also mentions delays in a new iMac's launch, as well as holdups surrounding TSMC's production of the A14 chip expected in the fall iPhone releases.
The A14, expected to be used in the fall iPhone releases, are currently tipped to be the first to cross the 3.0GHz barrier, making them the fastest version of the chip line ever created. While this will chiefly improve the performance of the iPhone with regard to complex tasks like AR rendering, it also gives it the potential to be used in an ARM-based Mac.
Production of the A14 was supposed to start in the second quarter, but conflicting analyst notes and supply chain reports in late March suggested a delay in manufacturing by TSMC could impact production schedules for related Apple products.
While there are some mistakes made by the account, such as the release date of iOS 13.4 off by one day, the accuracy of confirmed products suggests the account's rumors may be genuine. Even so, there is no guarantee that all items mentioned by a Twitter leaker could be taken as completely true, as other factors could affect Apple's production intentions, as demonstrated by the ongoing coronavirus pandemic impacts.