Review: Hue HDMI Sync box & Play light bar creates a better multimedia experience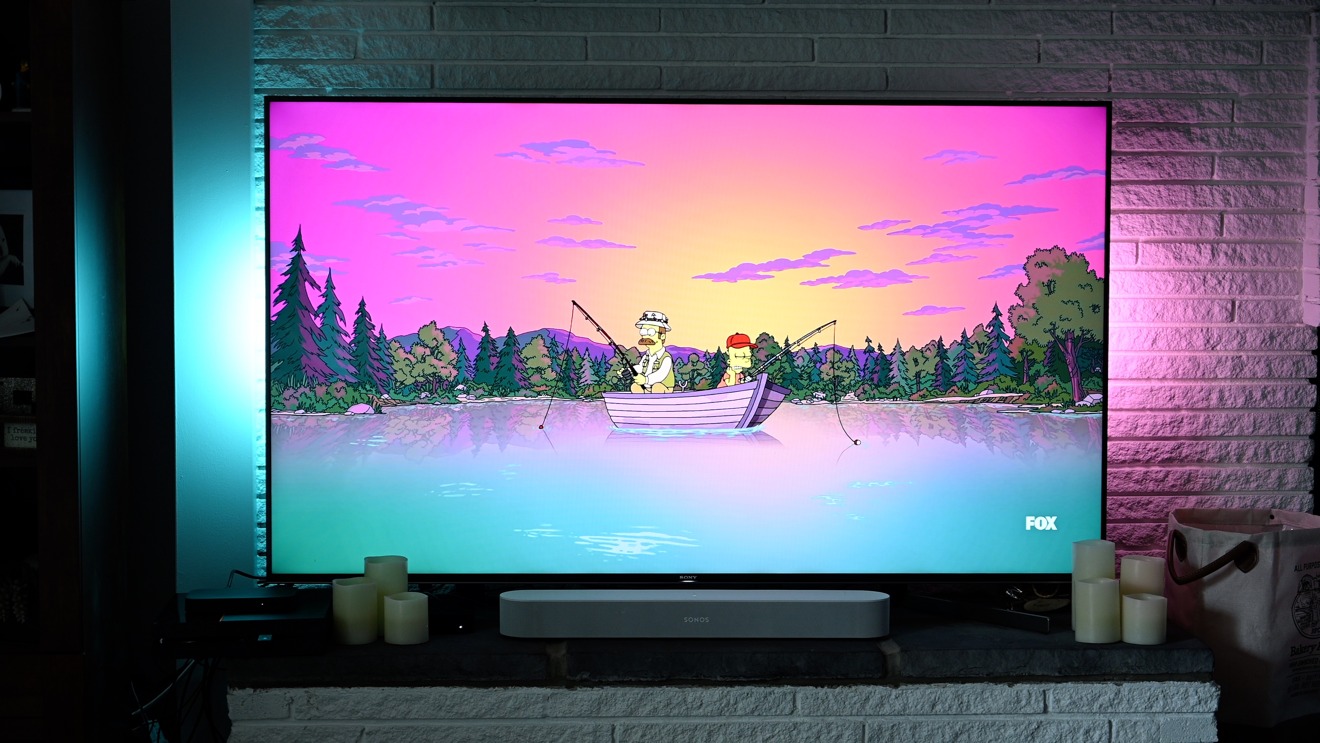 The Philips Hue HDMI Sync box is an easy way to blend your movie, TV, or gaming session with your Hue lights for an immersive real-world experience that is hard to beat.
Hue lights have continued to be tops in the industry, with users flocking to them for their reliability, great performance, and ever-growing list of accessories and sizes. Hue has also been one of the early adopters of HomeKit, allowing you to schedule, automate, and control via Siri or the Home app. The Sync box doesn't work necessarily with HomeKit on its own, but it can be controlled via Siri and works with any Hue lights, which of course are HomeKit-enabled.
Sync your TV, finally
Nearly as soon as Hue lights hit the market, users were trying to find ways to sync their own media to the lights. The easiest solution was for music. Many apps that synced your music to the Hue bulbs based on beat flooded the App Store. But syncing video content is more difficult.
Signify launched the Hue Play light bar — more on that in a bit — and with it, a desktop computer app. If you watched videos or played games on your computer, you were finally able to synchronize your lights and video.
Unfortunately, at least in our limited testing at the time, it had a significant amount of lag which marred the experience. Given that you had to sync it with your computer, mirroring to the living room just exacerbated lag, as well as further removing you from what you were watching.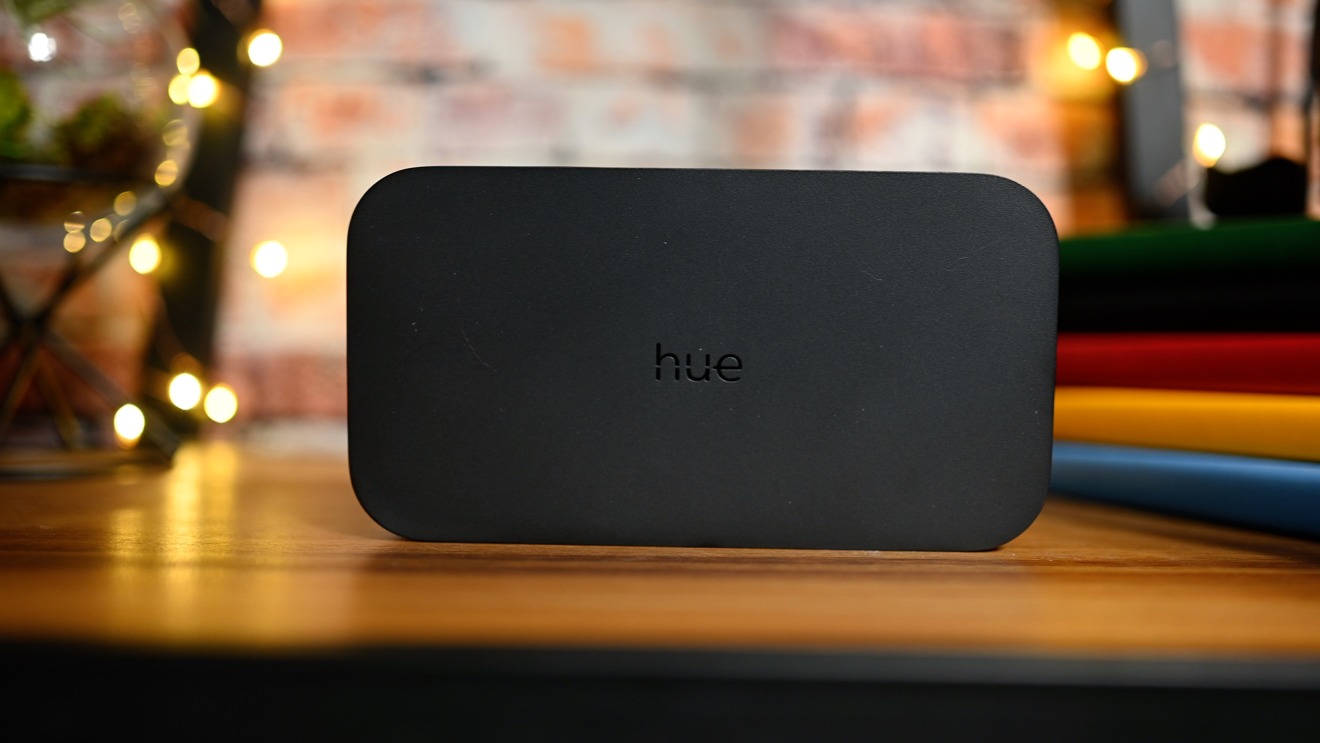 Then, Signify launched the Hue HDMI Sync box. This box finally brought the synchronized light experience to the TV via its HDMI inputs. By connecting your game system, Apple TV, cable box, etc to the Hue Sync, then connecting that to your TV, it is able to analyze your TV's content in real-time and adjust the lights to mimic.
It has drastically less lag than the software version and with recent updates, has become even more powerful.
The box itself is compact and matte black. In your hand, it feels quite hefty — surprisingly so. It is about 30 percent wider than an Apple TV, though not quite as tall.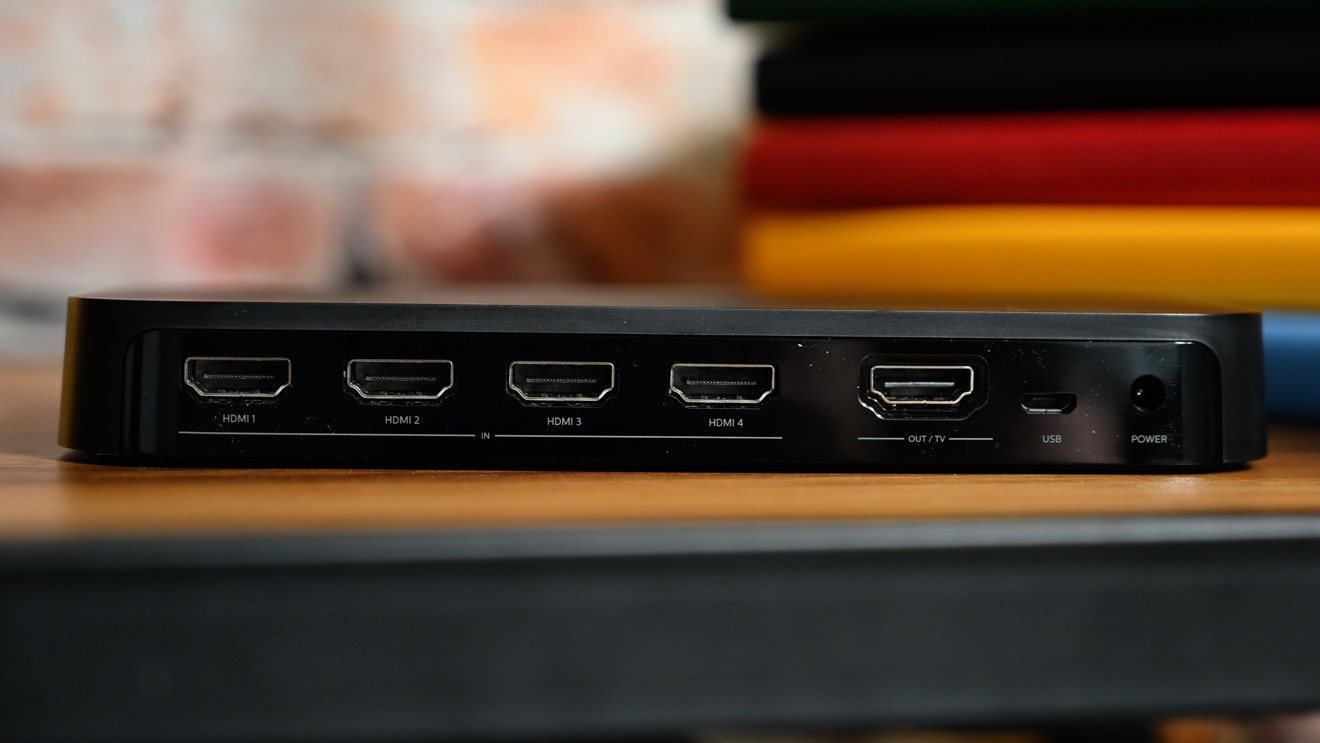 On the back there are four HDMI inputs for your various equipment and a single HDMI output to go to your TV. Most users will likely connect each of their video devices to the HDMI Sync box and then the Sync box to the TV. If you have a receiver, you also have the option of just leaving everything connected to the receiver, then connect that to the Sync box, then the Sync box to the TV.
We first made sure our lights were set up, then we powered on the HDMI Sync box and went through its setup.
Hue Play light bar, the perfect companion
In order to use the Hue Sync box, you of course also need Hue lights for which to sync. Any lights in Hue's ever-growing lineup will suffice, though certain bulbs and placement provide a better experience.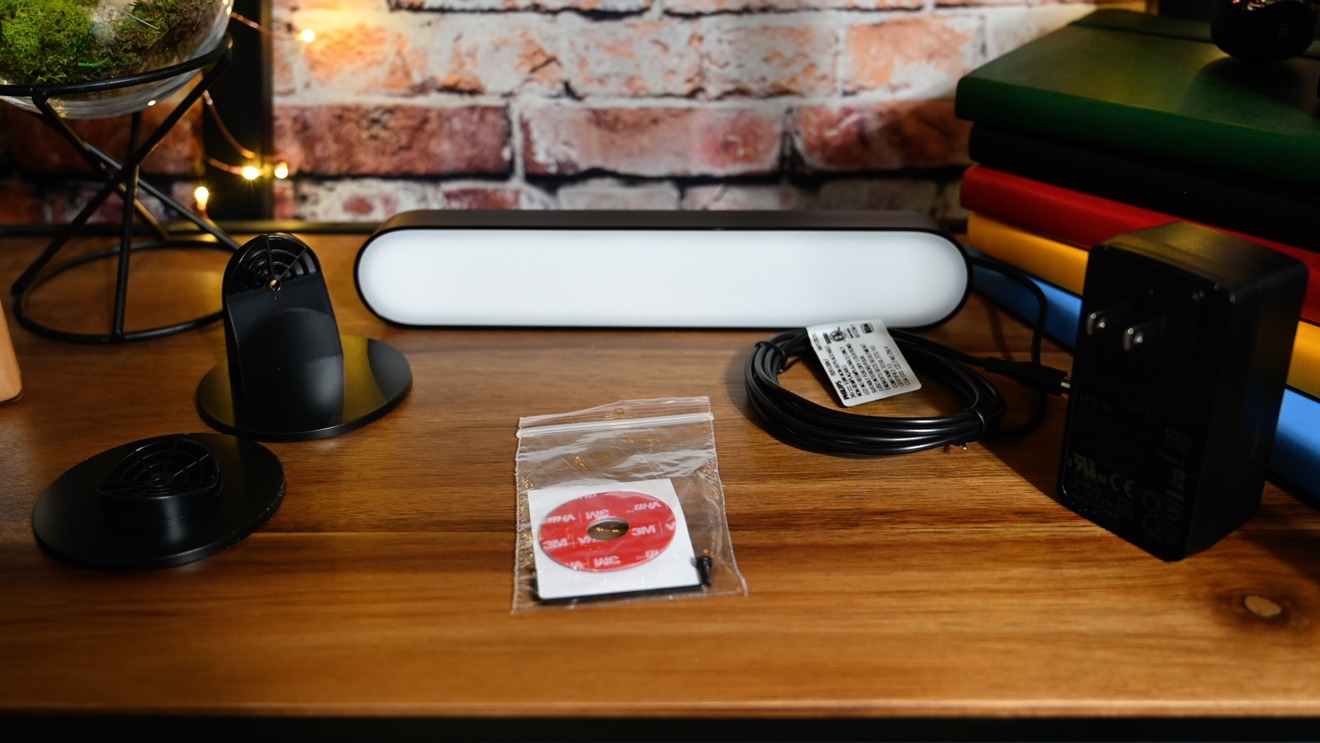 For example, lights that are behind you may not be as noticable while watching a movie. Similarly, lights in your ceiling may be more jarring than those mounted more to the front or closer to the TV. With all the empty or black space between the bright TV and the surrounding lights, it kills the effect.
We've tested quite a few Hue lights and we find that the best lights for the Hue Sync box, is the Play light bar. Well, multiple Play light bars. Depending on your preference, you could add a single Play light bar in front of or behind your TV, you can have one on each side of the TV, or you can choose to place three or four around your whole set.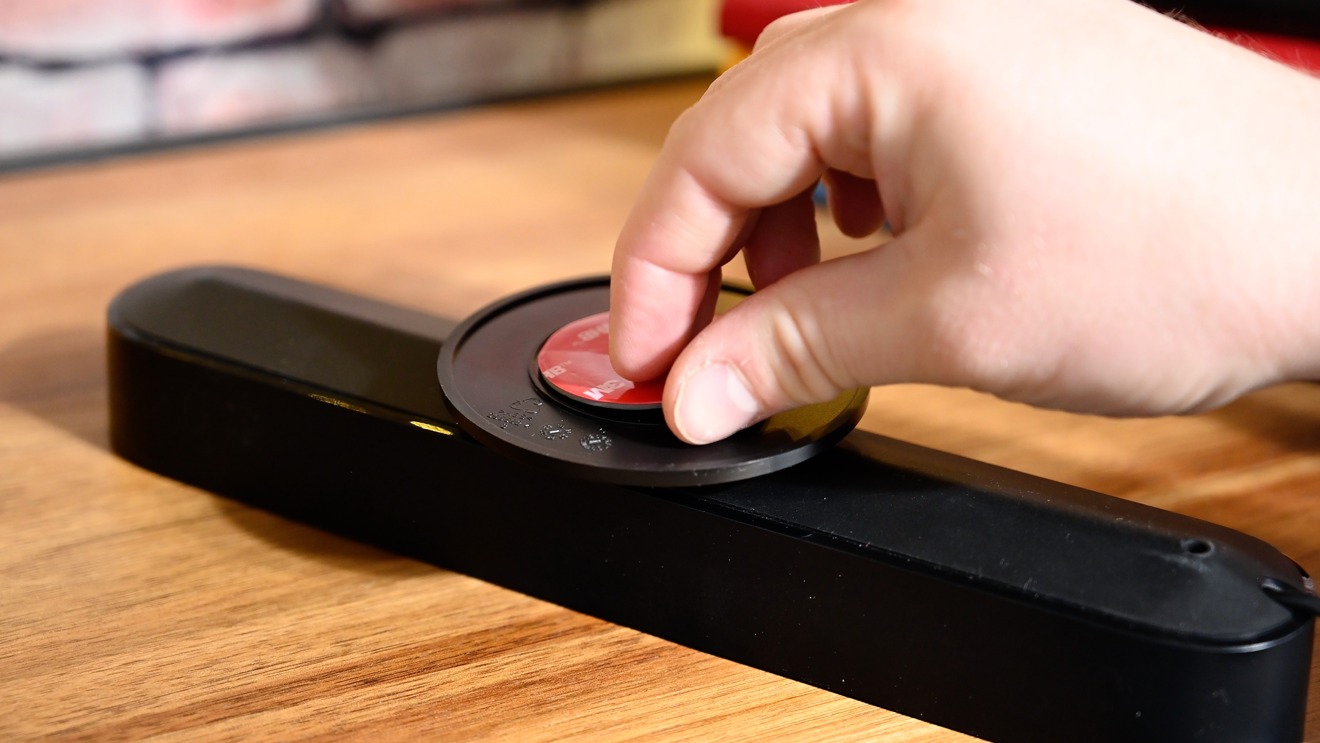 Play light bars come with various mounting options. In the box, you have a stand so that bar can be placed vertically to either side on a flat surface. There is also a mount with adhesive that can be fixed to a wall or the back of your TV or monitor. In our case, we liked them — even just as static lights — on either side of our TV.
We screwed the mount to the back, affixed the 3M adhesive, and pressed them to the back on either side of our TV.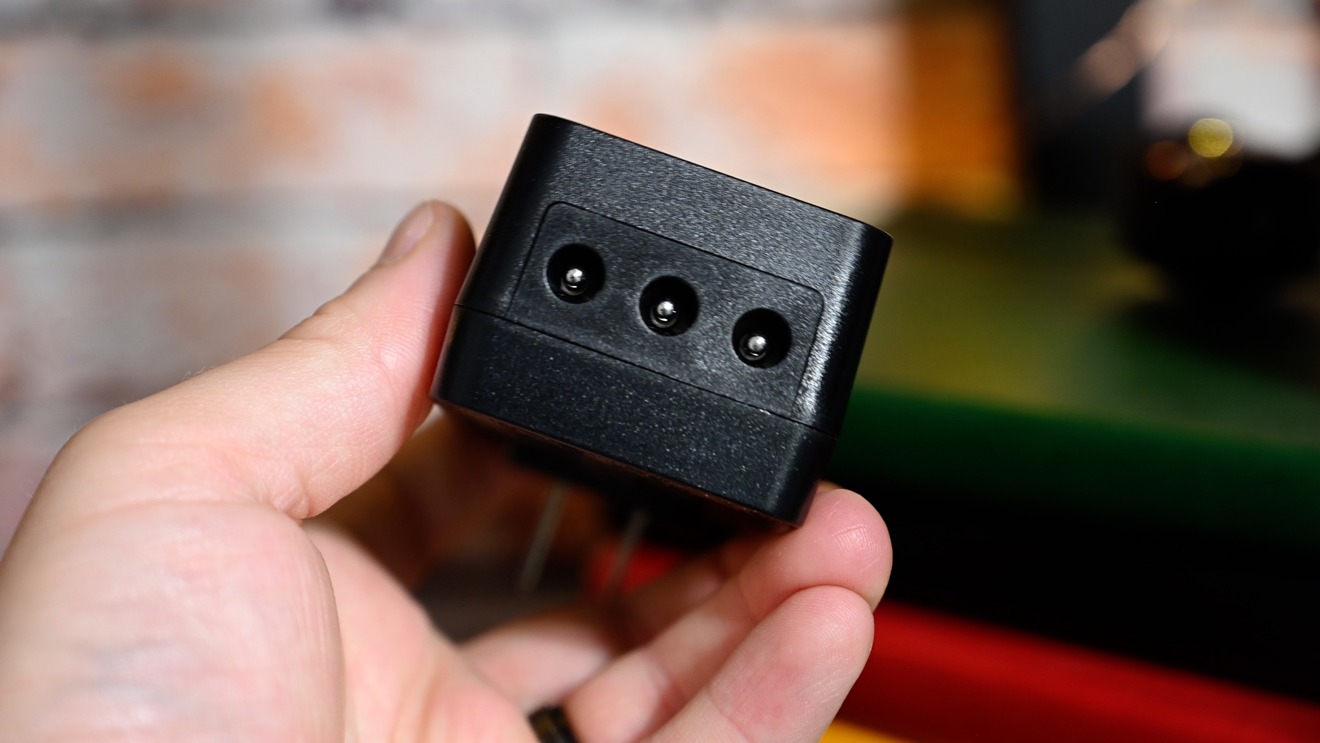 For power, the Play light bars connect via a barrel connector to a rather large power brick. Before we complain about the size of the brick though, it has an upside. There are three ports here. That means you can connect three Play light bars or two Play light bars and the HDMI Sync box — which is what we elected to do.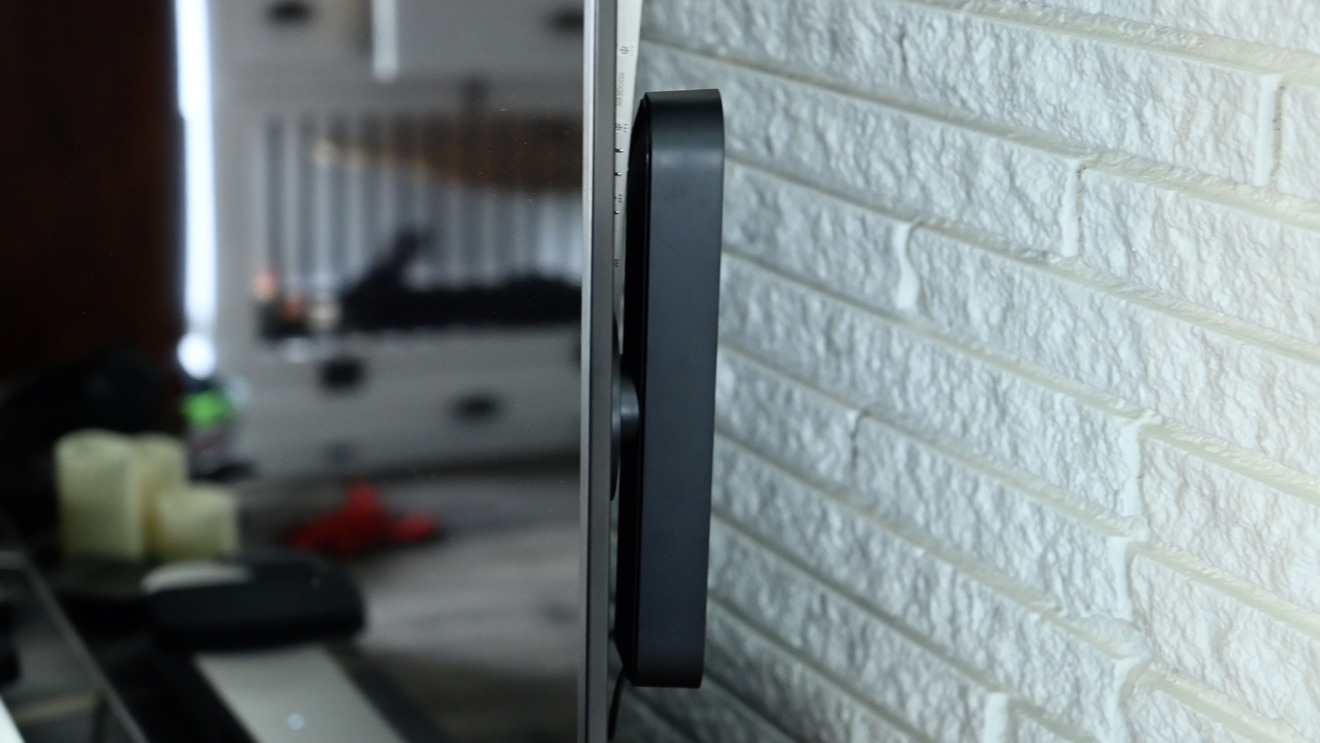 After that, the lights can be setup in the Hue app just as any other Hue smart lights. They can be dimmed, scheduled, and even added to HomeKit. With HomeKit, the lights can be controlled through the Home app or connected with any of your other HomeKit gear.
We include ours in a goodnight and good morning scenes so that they go off and come on with all of our other accessories. They could be triggered from HomeKit motion sensors or automatically turn off when you leave the house.
HDMI Sync Box setup
With the lights setup and the box connected, you are ready to setup your system. While not overly strenuous, the setup process was much more involved than we expected.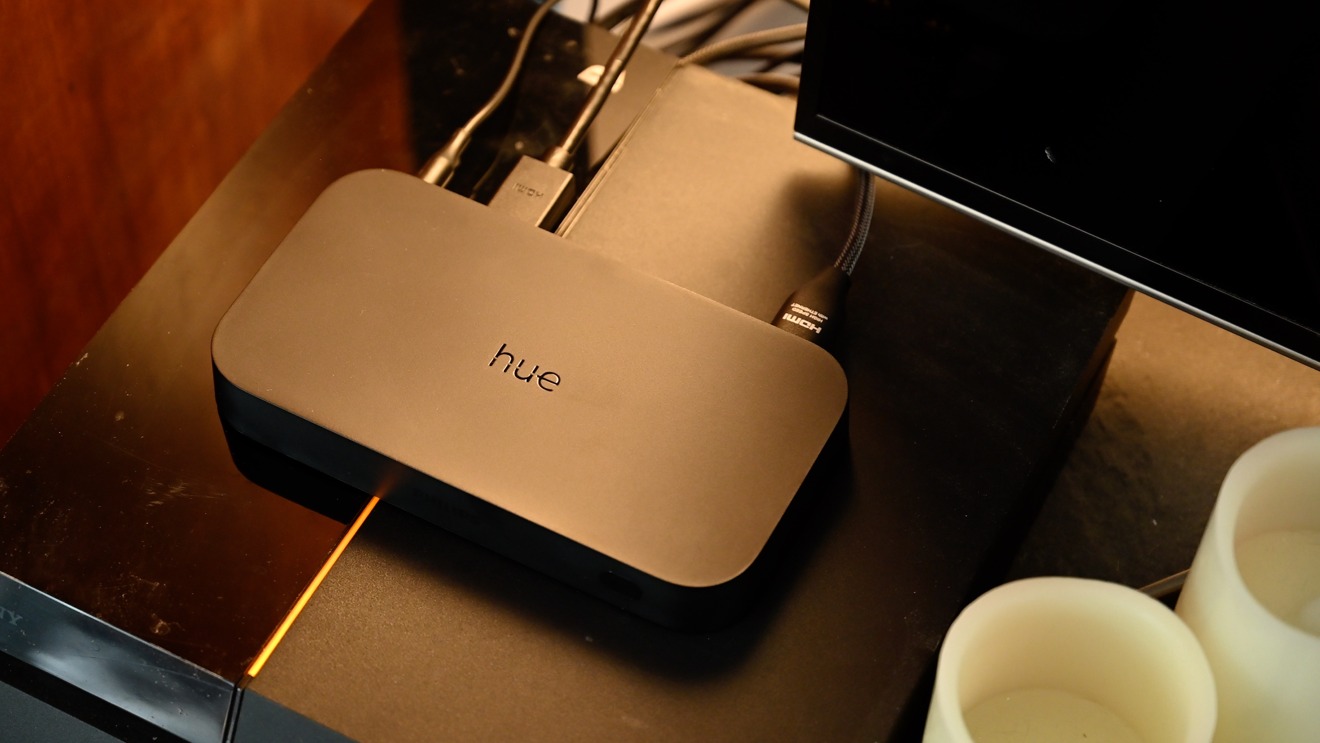 First, you have to create an entertainment space from the standard Hue app. Then, you have to jump to the standalone Hue Sync app. Here, you select the space, choose the lights, place them around your TV, and then run through various tests. You then have the chance to name each HDMI port.
Following all of that, you are finally ready to sync your content.
In our case, we started with our Apple TV 4K. For each input, such as our Apple TV 4K, you choose the mode (choosing between video, music, or game), the intensity, and the brightness. This is very crucial to not stressing your eye or having the lights flashing too much.
The app is also where you start and stop the syncing of your lights.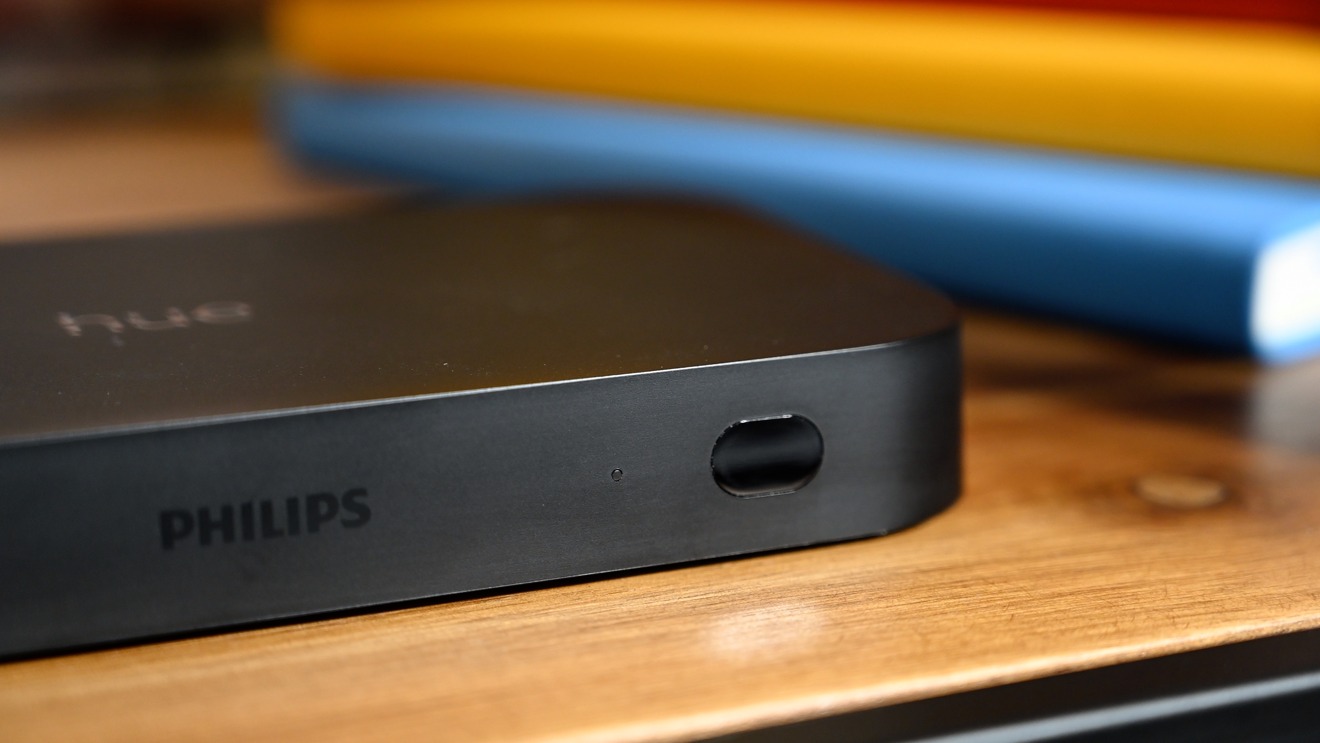 Aside from the lights, there are other pieces of setup you should complete as well. A remote for example. By default, and as it was at launch, the only way to control the Sync box was through the Hue Sync app. With the most recent update, the box can now be controlled through an IR remote.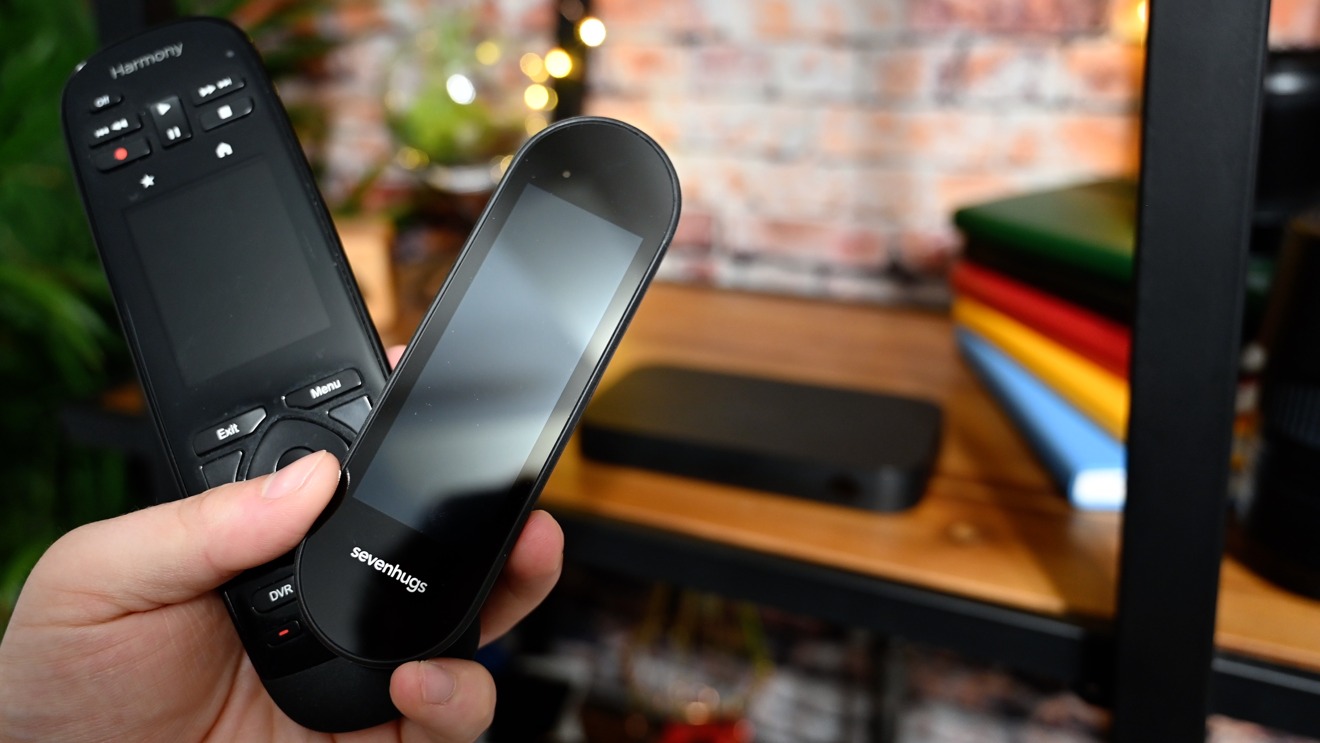 That means a universal remote such as the SevenHugs remote or a Logitech Harmony remote can turn the Sync box on, turn it off, change the inputs, start or stop the sync. This is much more user-friendly.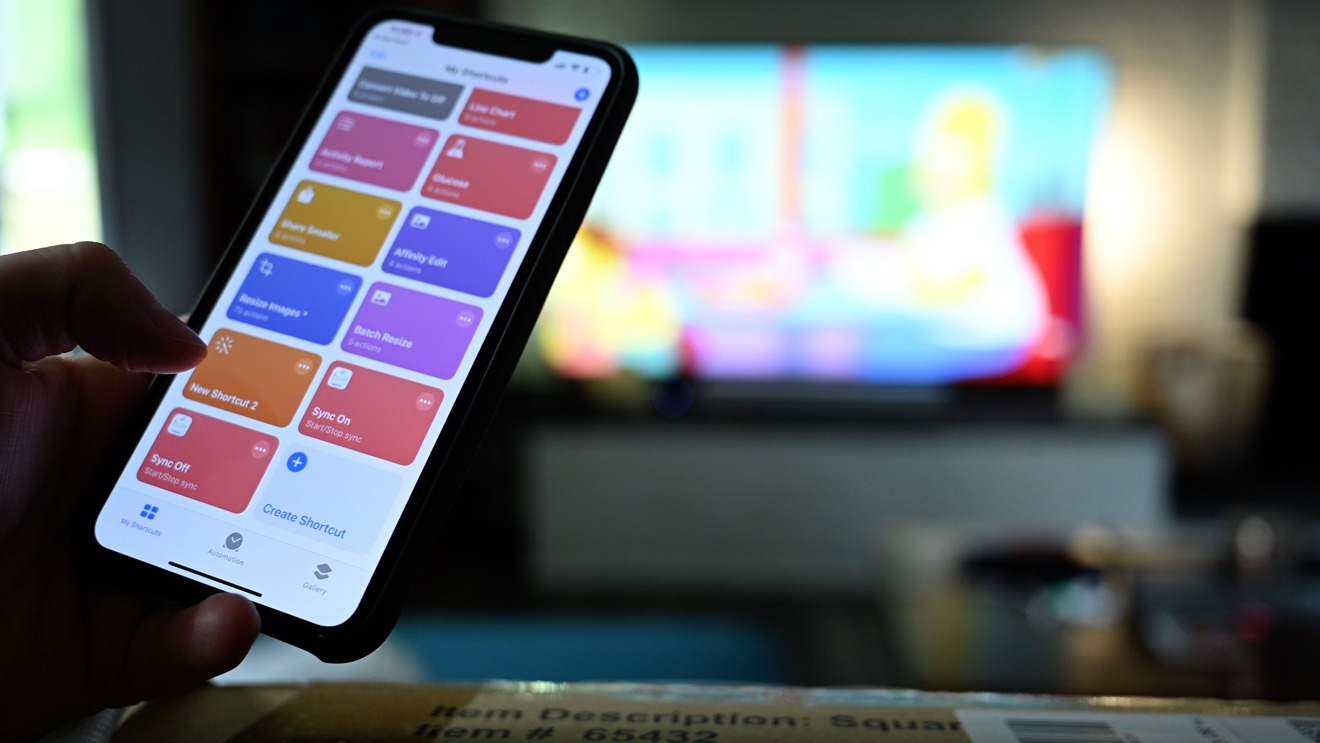 It also has support now for Siri. Via Siri Shortcuts, those same commands can be done through voice. You can tell your Apple TV to start syncing lights and the Sync box will do just that.
Sync your content
The HDMI Sync box is a great accessory, for certain types of content.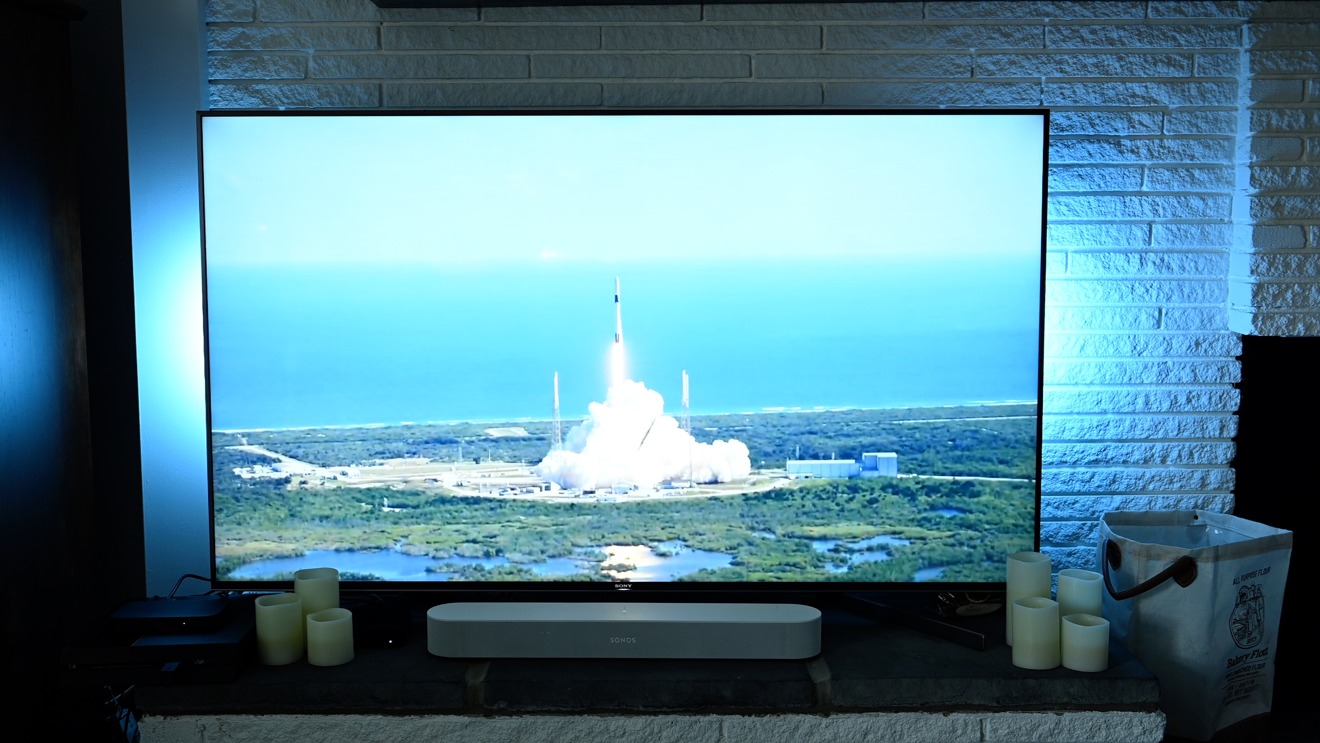 Movies, TV shows, and games shined with the Hue HDMI Sync box — no pun intended. But other content, such as live TV was a bit obnoxious. Quick-cut commercials would interrupt our video and cause the lights to be bright and change very fast. This is jarring and not ideal by any means.
Times where you want to be very immersed, such as a movie or game, were particularly good with the Sync box. It felt like we were more engaged with our game and less aware of the room around us. It almost pulled us in by bringing the light of the game around the room to match our gameplay.
A word on higher-quality content
We've had our hands on the Hue Sync box for a while, but it was lacking in certain features. It was difficult to turn syncing on or off. Enough of an annoyance that we rarely did it. As we mentioned above, that was fixed thanks to a recent update that brought Siri support.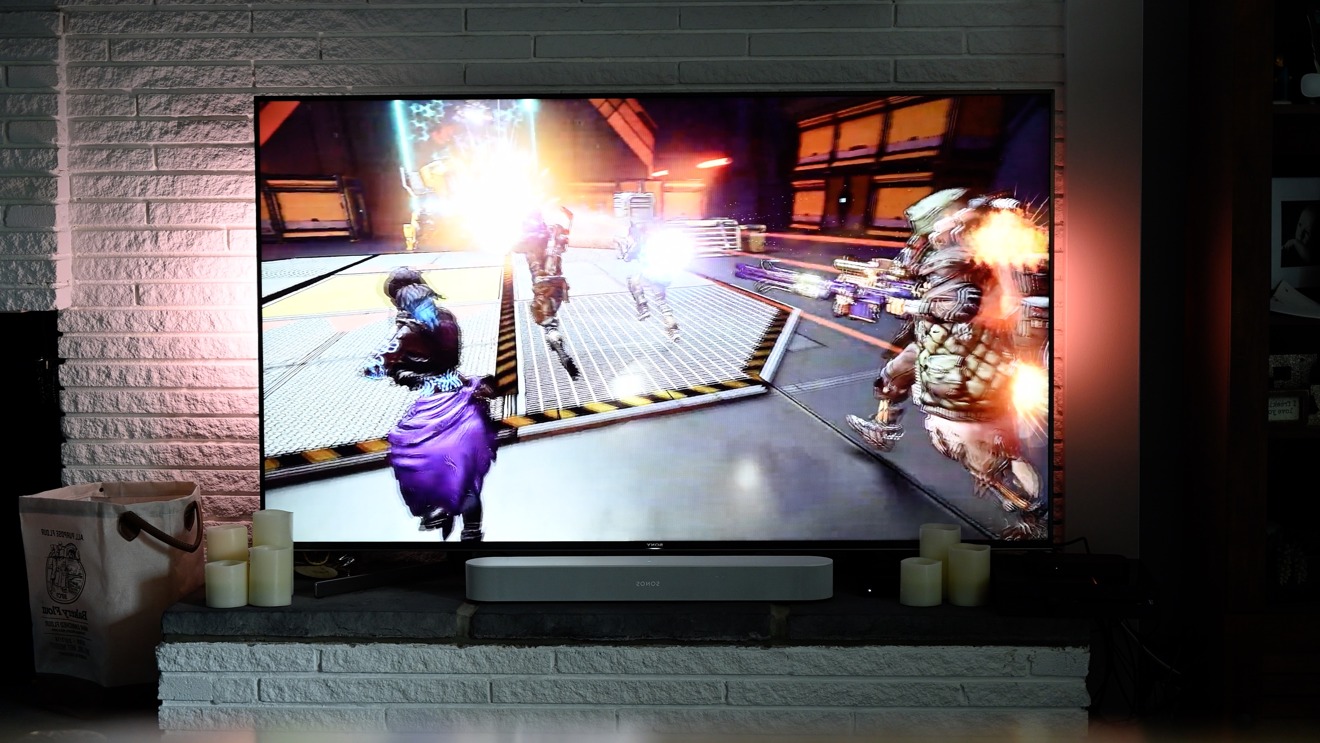 Another issue was with high quality Dolby Vision or HDR10+ content. Originally, the box would pass this content through but was unable to sync with it. If you were using an Apple TV 4K and wanted to use Dolby Vision, you were out of luck. HDR10 content was supported, but that's it.
Now, these two formats are officially fully supported. Watch a Dolby Vision movie on your Apple TV 4K and your lights will now sync.
There are still limitations though. The HDMI Sync box still does not support lossless audio formats such as Dolby TrueHD or DTS-HD Master Audio. If this is a dealbreaker, you won't be able to use the HDMI Sync box or you should route your audio through a dedicated receiver.
Should you buy it?
The Sync Box isn't for everyone. Some movie buffs prefer a more subtle lighting setup that produces a light halo around the set rather than a responsive, ever-changing light can be more jarring, increase the contrast from the screen to the surroundings, and can be harder on your eyes. Ultimately, it comes down to preference.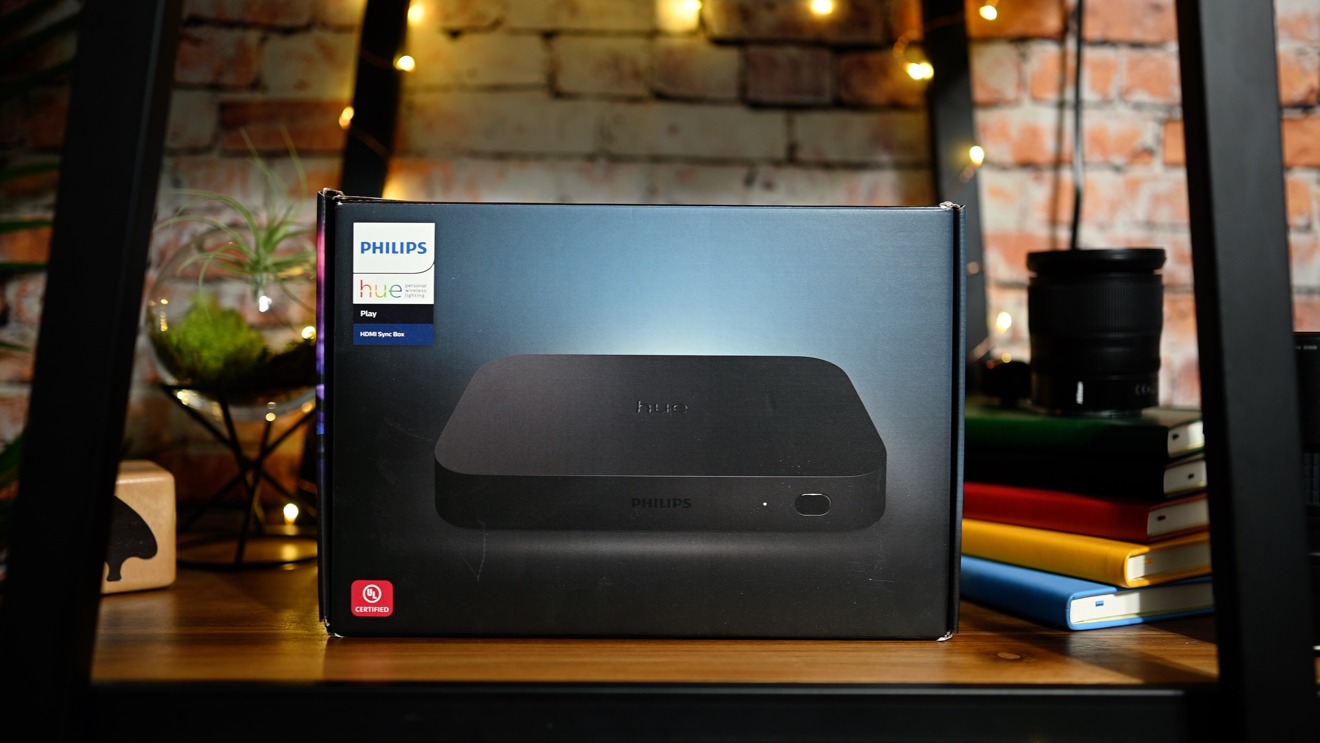 We personally are fans of the lighting, bringing something different and fun to movies and games. It was very cool to play games like Borderlands 3 that are full of color and see that painted on our walls, pulling us into the game.
The box is small and unassuming and far more responsive than any software implementation. Signify thought of so much in the process, such as how to combine all the power cables together, and the frequent updates have vastly improved the experience from its original incarnation.
HDMI ARC support
Small box
Frequent updates with features like Siri and Dolby Vision
Amazingly immersive experience
Easy to use
Control via remote or Siri
Four inputs
Connect three devices to one outlet
No support for lossless audio formats
Expensive if not engrained in the Hue system
Another power brick for behind your TV
Too jarring with TV commercials
Rating: 4.5 out of 5