Apple planning For You, profiles and bonus content for Podcasts in iOS 14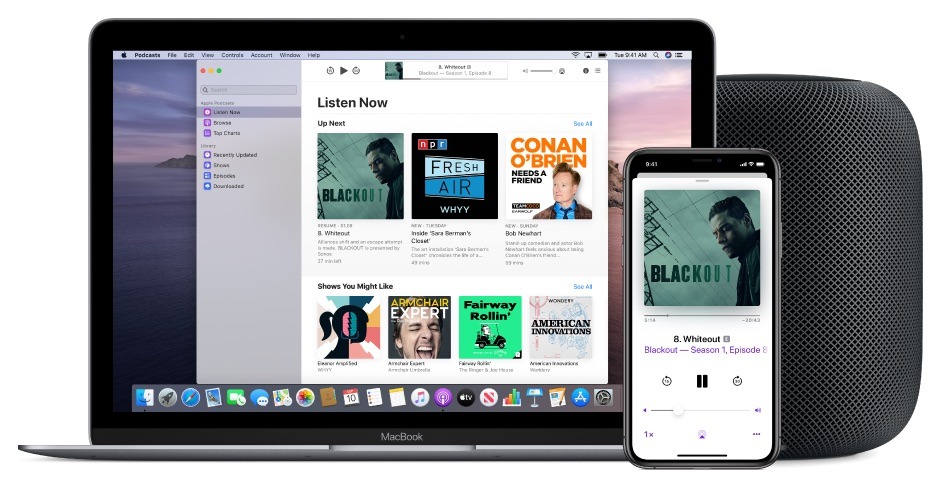 Apple reportedly plans to add a For You section, user profiles and optional creator bonus content to Podcasts in iOS 14.
Like on Apple Music, the iOS 14 Podcasts app will learn a user's personal preferences to suggest new podcasts in the For You tab. Additionally, the Podcasts update could include profiles so that users can follow their friends and family to see what they are listening to.
The platform may also get a new feature that will let creators offer bonus content in the same vein as Apple TV extras, sources familiar with the update told 9to5Mac. This bonus content will be displayed in the same feed as the podcast itself, but will be separate from regular episodes. It isn't clear if the new features will arrive on the Mac version of the Podcasts app, but given that Podcasts in macOS Catalina are Catalyst-based, it seems likely.
Apple has been pushing to bolster its Podcasts platform in recent months, with a report form May suggesting that the company was seeking a new content chief to lead the creation of original podcasts linked to Apple TV+ shows and movies.
In May, it was reported that "The Joe Rogan Experience" would leave Apple Podcasts later in 2020 to become a Spotify exclusive. In late 2019, Spotify reported a 200% increase in podcast listening on its platform.
Apple's iOS 14 update is slated to make its debut — alongside new versions of macOS, watchOS and tvOS — at the company's WWDC 2020 event on June 22.