Fleetsmith loses third-party app support following Apple acquisition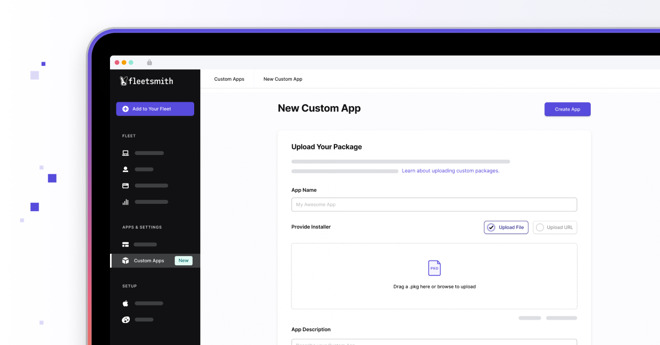 AppleInsider may earn an affiliate commission on purchases made through links on our site.
Following its acquisition by Apple, mobile device management software Fleetsmith appears to have lost the ability to connect to third-party apps.
Earlier in the week, it was announced that Apple purchased MDM specialist Fleetsmith, a move Fleetsmith said would enable it to offer customer service "without sacrificing privacy and security."
Previously, the MDM platform maintained a catalog of third-party apps, allowing system administrators to quickly deploy apps and app updates like Zoom or Google Chrome to Apple devices.
Both the app catalog and the ability to support third-party apps are being removed, Apple said in an email to Fleetsmith customers on the day of the transition. That email also contained links to support articles and documents, though system admins that TechCrunch spoke to said that they weren't fairly helpful.
One Fleetsmith customer told the outlet that the third-party app catalog was the "main reason" that their company had purchased the MDM software.
While Apple has its own set of tools to provide MDM services to business and enterprise customers, third-party options are a popular route for small- and medium-size companies. Going forward, that could change with the Fleetsmith acquisition and new updates announced at WWDC 2020.