Benchmarks for iMac with unreleased Intel processor & Radeon Pro surface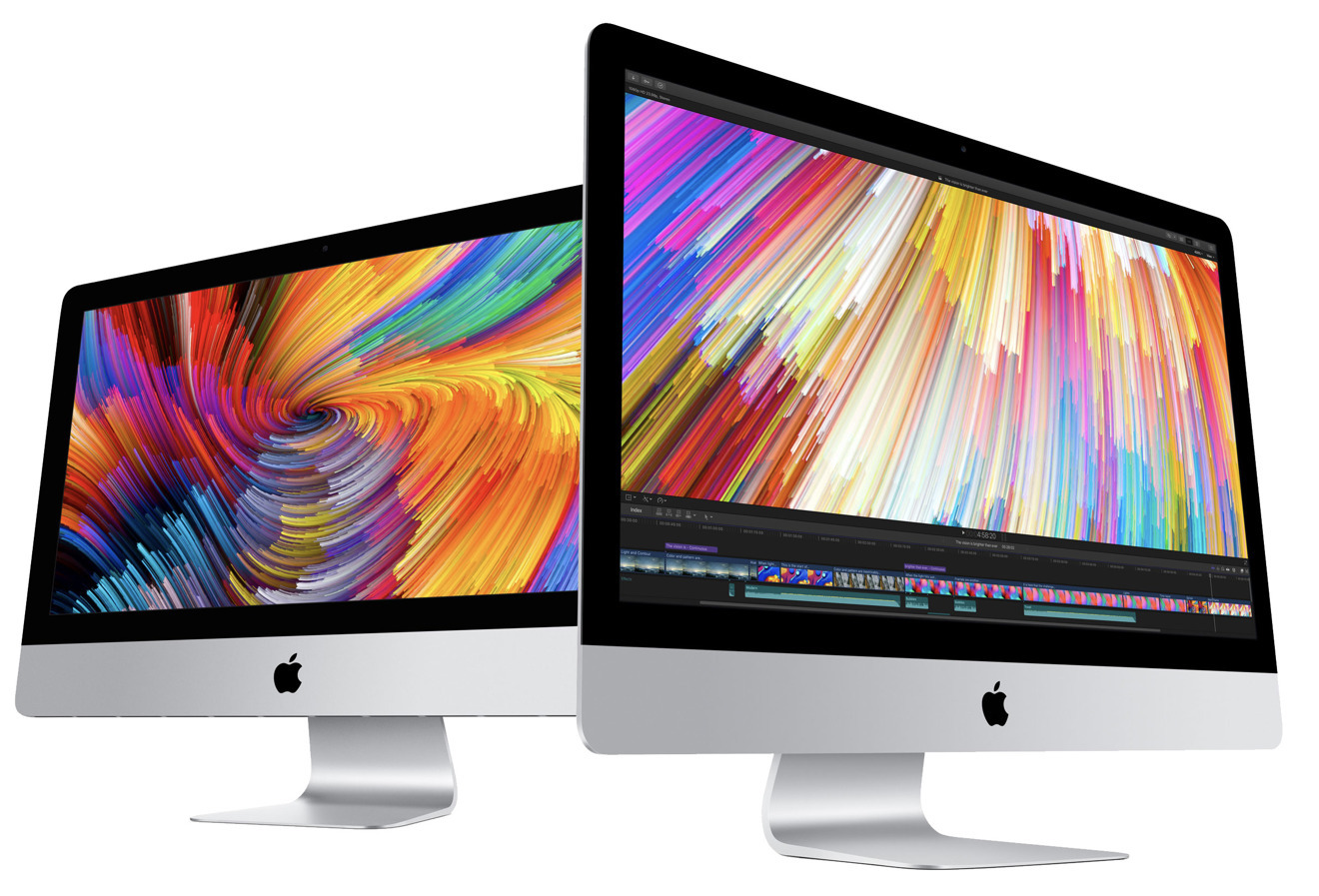 Alleged benchmark test results for an unreleased 2020 iMac with a currently nonexistent Intel Comet Lake chip have surfaced on Geekbench.
Although Apple announced a massive transition to Apple Silicon in its Macs at WWDC, it didn't reveal any new consumer-facing hardware. That's despite rumors that it would.
The Geekbench 5 report, first spotted by @_rogame, appear to show off an unreleased iMac machine with an Intel Core i9-10910 processor. Although benchmark specifications aren't always reliable, if legitimate, the specifications could hint at an impending refresh.
[Apple iMac 2020]

Intel Core i9-10910
1 Processor, 10 Cores, 20 Threads
GenuineIntel Family 6 Model 165 Stepping 5

AMD Radeon Pro 5300 Compute Engine
20 Compute Units
1.65GHz core clock
4GB VRAM

Apple Inc. Mac-CFF7D910A743CAAF AAPJ1851,1https://t.co/RLXyEapa4z pic.twitter.com/bjul5rnZq5

— _rogame (@_rogame) July 1, 2020
As far as processor specifications, the Intel chip sports a 10-core CPU and 20 threads and 20MB of L3 cache. According to the Benchmarks, it runs with a 3.6GHz base clock and a 4.7GHz boost clock. Compared to the Core i9-10900, the 10910 boasts a 28.6% higher base clock, Tom's Hardware notes.
The supposed unreleased Mac also packs a currently unannounced AMD Radeon Pro 5300 graphics card with a maximum clock speed of 1650MHz. That GPU could be a desktop version of AMD's Radeon Pro 5300M chip, released last year and included in the 16-inch MacBook Pro.
The device packs 32GB of 1333MHz DDR4 memory. Although that may sound improbable, current iMac devices released in 2019 clock in with the same RAM frequency.
Although Geekbench didn't list the thermal design power (TDP) of the chip, Tom's Hardware speculates that it could slot in as Intel's 95W processor this year.
Based on the specifications and other available information, it appears that the Intel Core i9-10910 is a chip custom-made for Apple and will likely remain an exclusive to the Cupertino tech giant. The custom chip would follow the mainstream Comet Lake processors released in 2020.
Although it isn't clear when a new iMac could be coming, previous rumors have suggested that it would feature "iPad Pro design language" and slimmer bezels, a T2 chip, and an AMD Navi GPU.
Well-connected TF Securities analyst Ming-Chi Kuo has previously forecast that the smaller model would be the first get a refresh in 2020 with a new 24-inch iMac.