Deutsche Bank hikes AAPL to $400 despite investor 'uneasiness'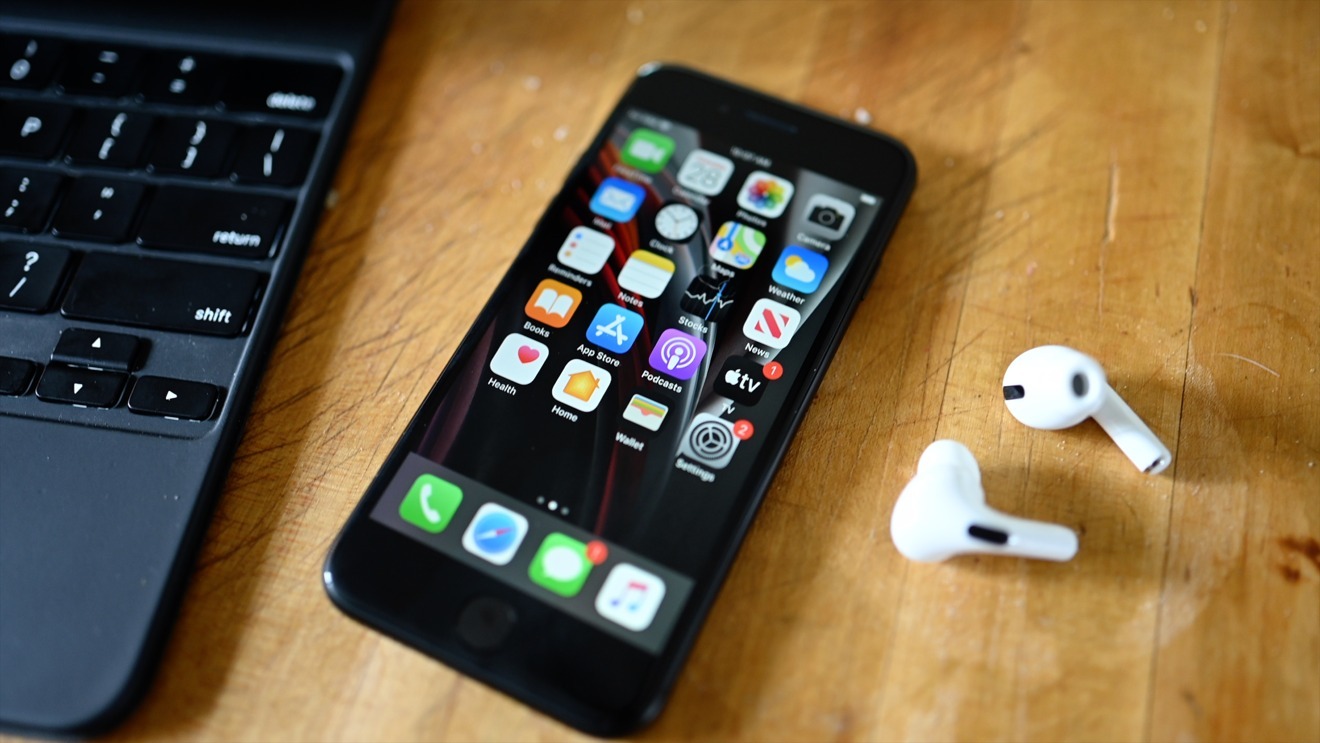 Deutsche Bank has raised its Apple share price target to $400, citing a forecast of continued upside for investors despite "uneasiness" about the stock's sustained rise.
In a note to investors seen by AppleInsider, analyst Jeriel Ong laid out the bank's thesis on Apple's performance during coronavirus and addressed some of the concerns that shareholders might have over the share's quick price increases.
AAPL has outperformed the S&P500 during the COVID-19 pandemic and is up 27% since the start of 2020. Ong largely attributes that to overall market performance and the prospects of a "V-shaped" recovery in Apple sales.
Strong sales results from newer Apple devices and services also bode well for the Cupertino tech giant. That includes solid App Store and "iPhone SE" trend, and a "firming iPhone 12 outlook." The analyst adds that Deutsche Bank correctly predicted Apple's recovery from coronavirus-spurred lows, but is still surprised at "both the speed and magnitude of the rebound."
"Said another way, AAPL's prior pre-COVID peak was [approximately] $325 back in Feb-20, and we can't say that the fundamentals behind the stock for 2021 and beyond are [approximately] 15% better than the pre-COVID era," Ong wrote.
Because of the sharp rise in AAPL's price, Deutsche Bank's analysts "do have some worry that the stock price has overreacted to the positive datapoints" in the prior two months.
Explicit risks include decreased spending by consumers due to current economic conditions, the risk of a second and more prolonged wave of COVID-19, and potential delays to Apple's "iPhone 12" release plans for 2020.
Despite those concerns, the analyst maintains that the "reward/positive catalysts outweigh the risks, at least at this point in time." Long-term, the company sees investors building more confidence in iPhone, AirPods, Services and GM mix shift.
Deutsche Bank has raised its 12-month price target to $400, up from $380, based on a 25x price-to-earnings (P/E) multiple for the 2021 calendar year.
Ong notes that the target is "elevated" compared to Apple's past, but fair versus its peers now "when we compare AAPL's total growth potential and earnings power with the growth expectations of the peer group."
Shares of AAPL are currently trading at $379.03, up 1.75% on the day, and presently the stock's highest share price to date.