Apple's online store could be more expensive for UK customers in the future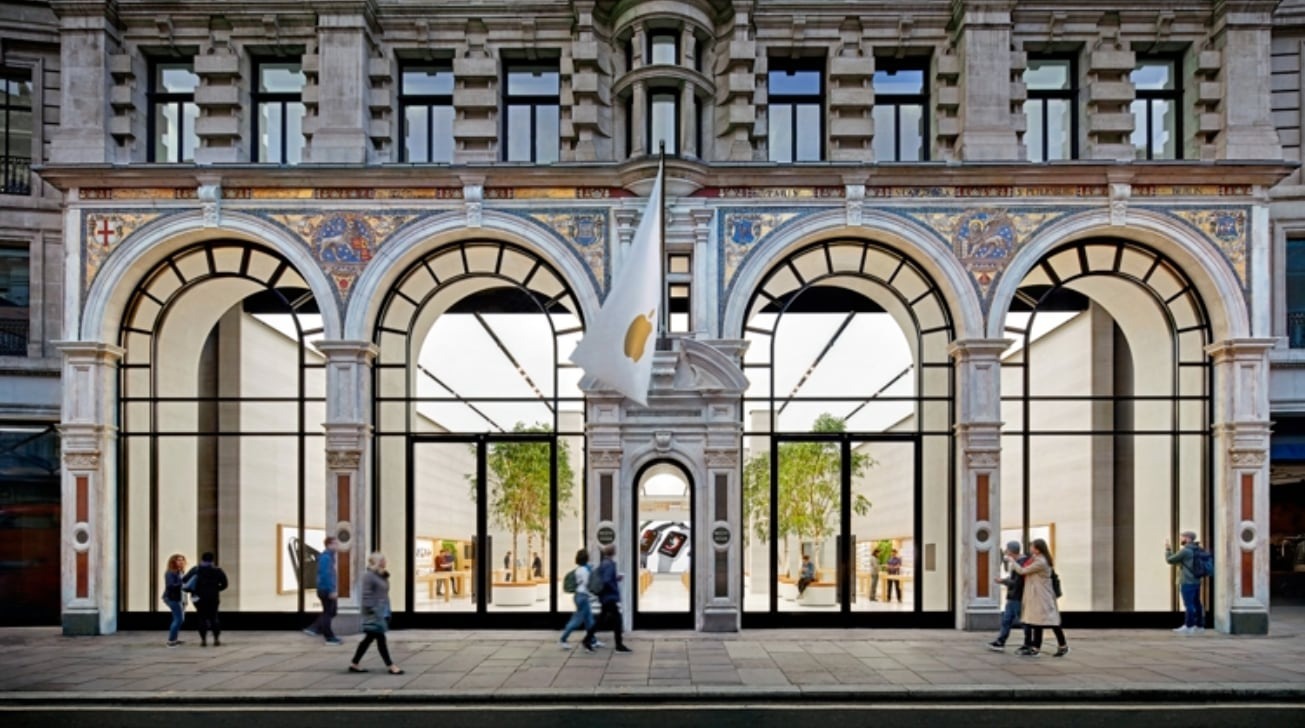 AppleInsider is supported by its audience and may earn commission as an Amazon Associate and affiliate partner on qualifying purchases. These affiliate partnerships do not influence our editorial content.
The UK government is reviving discussions about applying a 2% online sales tax, with the intention of making brick-and-mortar stores more competitive versus online offerings.
Online retailers have been blamed in the past for drawing consumers away from retail outlets in the UK, with COVID-19 making trading conditions worse for physical stores in early 2020. While there is a variety of factors at play, the UK government is looking into plans to level the playing field, by making it more expensive to buy online.
Chancellor Rishi Sunak is examining whether an online sales tax of around 2% on goods sold online would help create a "sustainable and meaningful revenue source for government" by balancing out costs. The Times reports the Treasury was concerned about how high street retailers had the burden of business rates for "high-value" properties that online variants didn't have to pay.
Aside from a possible 2% tax on goods sold, there is also the prospect of an additional tax on consumer deliveries, under the claims it would help curb pollution.
The Treasury is also concerned by COVID-19, advising it needs the government to act to ensure "the tax system raises sufficient revenue."
For Apple, such a sales tax would be puzzling to implement, as it has both physical and online retail in the UK, and has identical pricing across the board. Applying a sales tax to online sales would certainly make its digital operations more expensive to operate, but without changing its online prices to reflect that, there would be no incentive for customers to head to retailers.
If Apple decides to pass the cost of the tax on to consumers, this would mean that online iPhone sales directly from Apple would be more expensive than in stores, once the tax is applied. Even so, consumers would have to weigh up whether the cost saving is worth it compared to the effort of visiting a store, the cost of transportation, and the time required to make the trip.
There has already been some pushback on the proposals from the British Retail Consortium, which represents major online and physical retailers in the UK. "Taxing the sale or delivery of online goods would simply be another burden on an already overtaxed industry, one that would ultimately hit consumer spending through higher prices," said BRC director of business and regulation Tom Ironside to The Guardian.
This would not be the only tax Apple's online sales are affected by in the UK, as a 2% digital services tax commenced in April against UK-derived revenues of major technology companies. While the proposed online retail tax is anticipated to raise in the region of 2 billion GBP ($2.57 billion) annually, the digital services tax revenue is valued at only 300 million GBP ($386 million) for 2020.