Examining Apple's record-breaking $59.7B June quarter by the numbers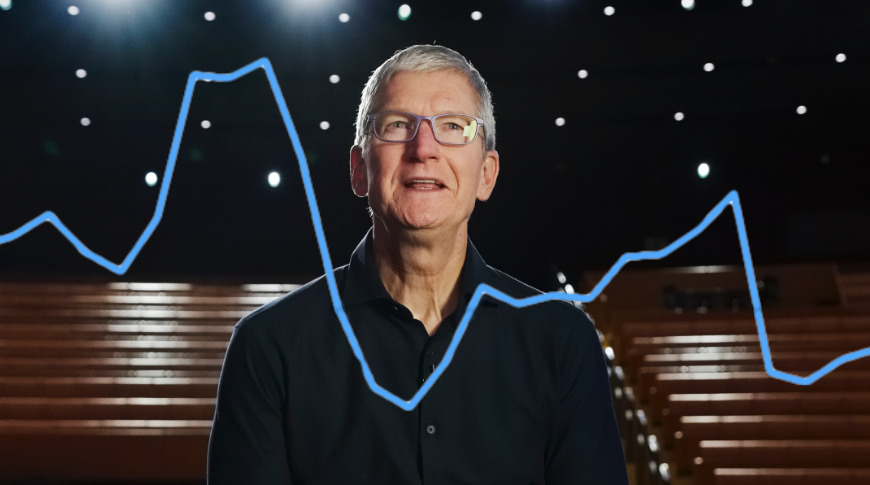 Apple considerably beat all industry expectations with its latest earnings, and did so with a quarter that was featured closed stores, and coronavirus lockdowns affecting the supply chain.
In a regular quarter, back before the coronavirus, what would typically happen is that Apple would post guidance saying that they expected to earn between X and Y billion dollars. Analysts would then say no, Apple is wrong, and either it will be more or it will be less.
Then what usually happens is that Apple would announce its results and they would invariably be exactly in the range the company had said. But this was not an ordinary quarter.
Apple has claimed to be sufficiently uncertain about its fortunes during the coronavirus outbreak that it first pulled its guidance issued in January. Then it didn't release one at all for this latest quarter.
Faced with no information from Apple itself, analysts have to analyze, and so every investment bank and research outfit calculated what the earnings must be. Every single one of them got it wrong, even as every one of them expected a positive result showing Apple was surmounting its COVID-19 issues.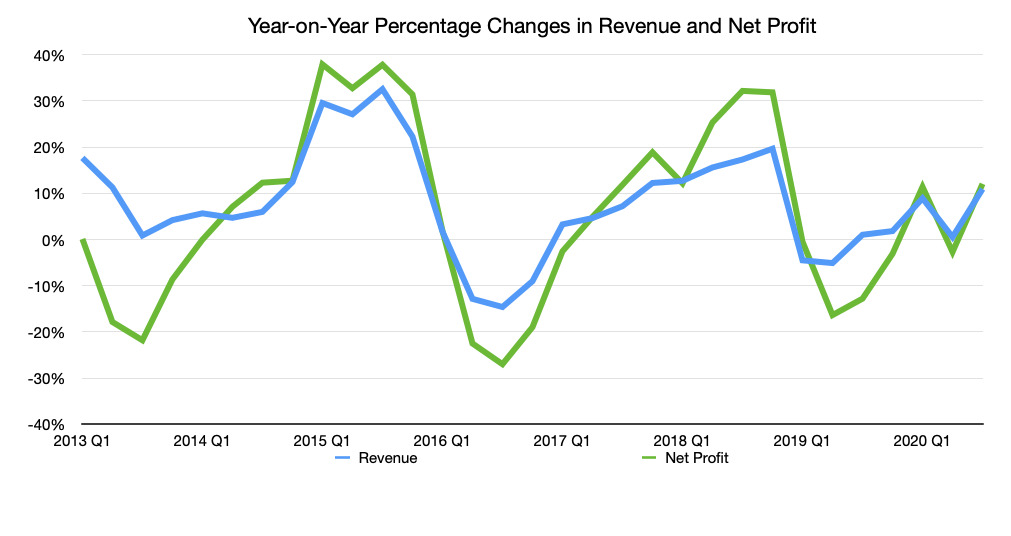 Morgan Stanley's Katy Huberty was the closest to being right. While the average of all analysts predicted $51.47 billion, she went out on a limb and said it would be $55.1 billion. But even that wasn't right, as Apple instead came in at $59.7 billion.
"We're conscious of the fact that these results stand in stark relief during a time of real economic adversity for businesses large and small, and certainly for families," said Tim Cook during the company's financial earnings call. "We do not have a zero sum approach to prosperity, and especially in times like this, we are focused on growing the pie, making sure our success isn't just our success and everything we make, build or do is geared toward creating opportunities for others."
Revenue and Net Profit
June is typically Apple's weakest quarter, simply because of the much greater sales that come alongside the holiday season, back to school promotions, and especially iPhone launches that come toward the end of the year. This has remained the case in 2020, but still the June quarter saw higher revenues than usual.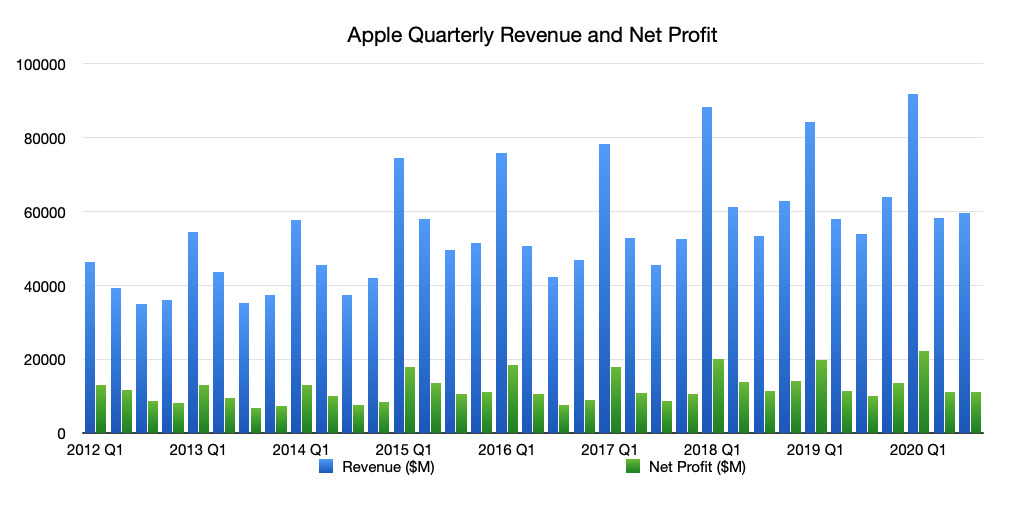 "[In an uncertain environment], Apple saw a quarter of historic results, demonstrating the important role our products play in our customers lives." said Cook. "We set a June quarter record with revenue of $59.7 billion, up 11% from a year ago."
That 11% year on year growth comes despite June 2019 having also presented a record-setting revenue figure of $53.8 billion.
"Both products and services set June quarter records and grew double digits and revenue grew in each of our geographic segments segments, reflecting the broad base of the success," continued Cook.
"As always, and especially in times of real adversity, what makes us proud as a company is not merely what we did, but how we did it," he continued.
Gross Margin
Alongside the increased overall revenue, Apple's gross margin was up 12.1% at $22.68 billion compared year on year to $20.2 billion. Costs were up, too, with Apple recording operating expenses of $9.6 billion, a rise of 10.4% from Q2 2019's $8.6 billion.
While Apple does not break down its costs, this year is notable for how the company continued to pay its retail staff while its Apple Stores were closed. For June alone, analysts estimate that this meant a total worldwide wage bill of $200 million.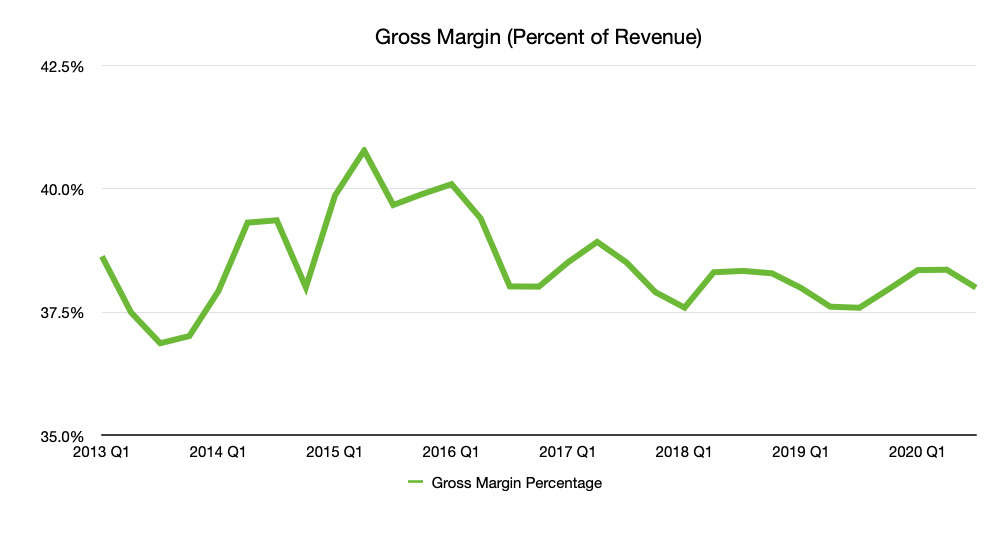 Products
Apple's newest iPhone SE was announced during the previous financial quarter, but it was only released during this one. Previous reports of high demand causing supply shortages appear to have been backed up by product revenue figures.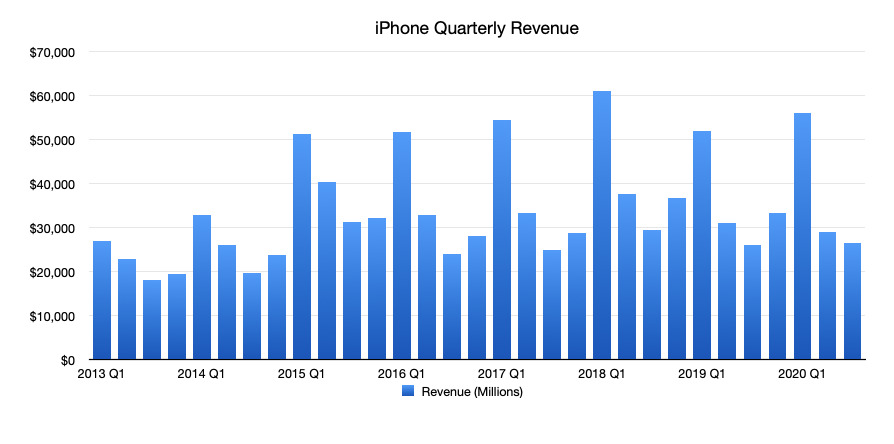 Nonetheless, the iPhone remains Apple's biggest cash cow and the company reported that iPhone revenue grew 2% in this quarter. "In April, we expected year over year performance to worsen," said Cook, "but we saw better than expected demand in May and June."
That demand saw Apple's iPhone revenues beat last year's by 1.7%. That's $26.4 billion in Q3 2020, compared to $25.98 billion in 2019.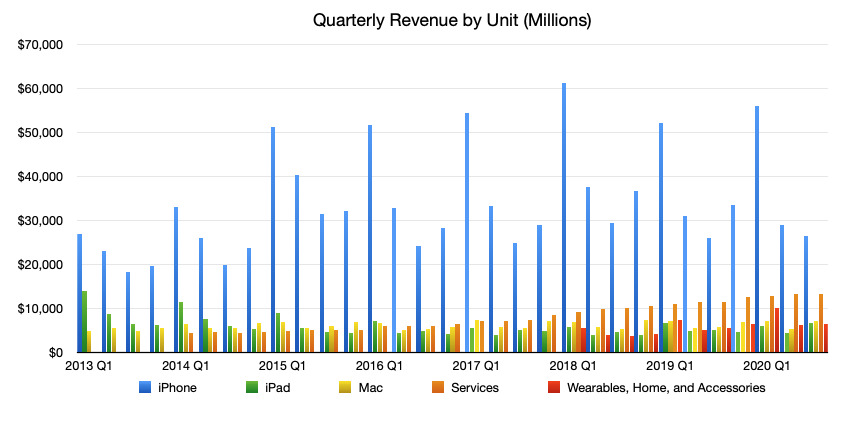 Similarly, iPad revenues were up 31% year on year, reaching $6.6 billion compared to 2019's $5.02 billion. For the Mac, the latest figures are $7.1 billon, a 21.6% rise over 2019. That could largely be attributed to the sudden increase in people working from home.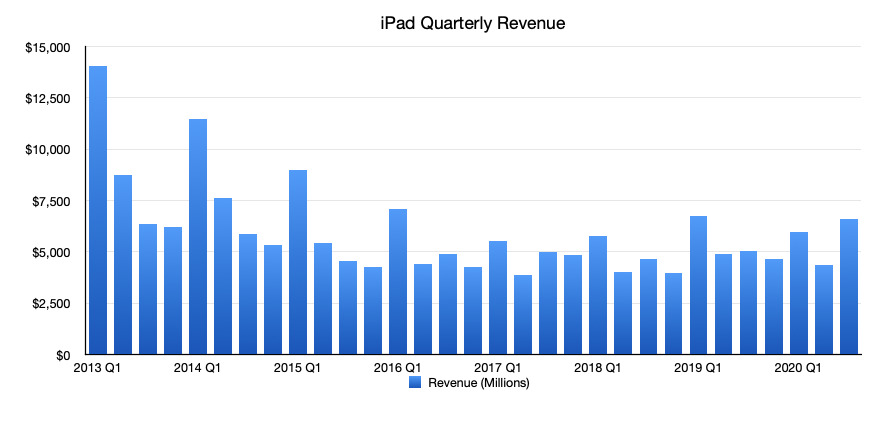 This clearly caused an initial spike in MacBook Pro sales. However, sources in the supply chain later suggested that the demand didn't fall away as quickly as anticipated.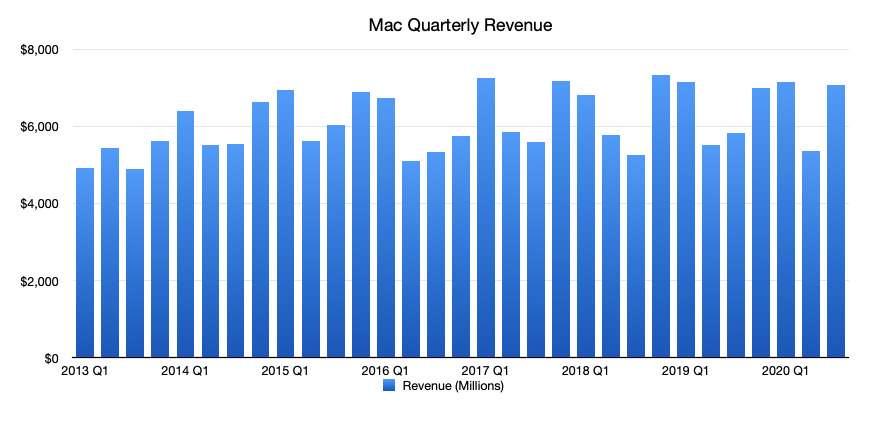 Wearables, Home, and Accessories
Possibly more surprising than an increase in demand for MacBook Pro models was how Apple's broad Wearables, Home, and Accessories category fared. Its net sales were $6.45 billion for this quarter, compared to $5.525 billion last year.
That's a 16.7% increase, yet it comes at a time when even Apple expected wearables, especially, to be lower. While Apple does not break the figure down any further, so there's no way to determine the sales of Apple Watch, AirPods, and so on, the company believed wearables would be most hit by the impact of COVID-19.
"I think the Watch in particular, like the iPhone, [was] affected by store closures," said Cook, "because people some people want to try on the watch and see what it looks like. [They want to look] at different band choices and those sorts of things, and so I think as stores closed it puts more pressure on that."
"We knew things would decelerate because of the closures," he continued. "So we wound up being very pleased with with how we did. But the store closures definitely affect the wearables and the iPhone.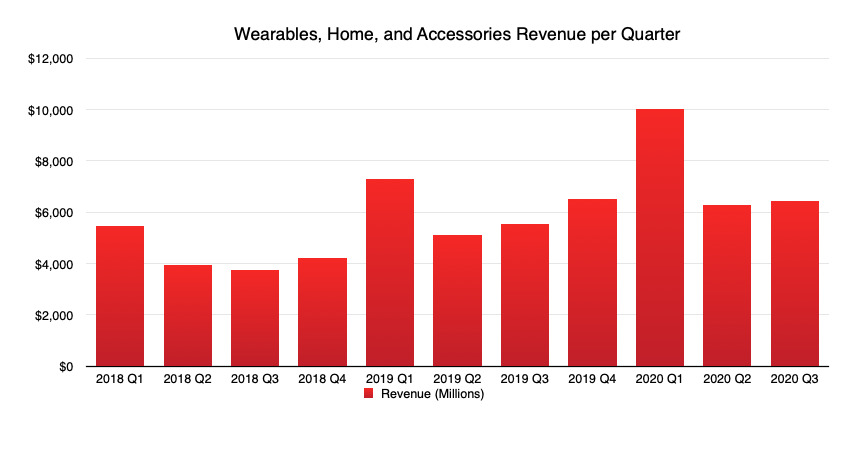 CFO Luca Maestri made the same point. "Lock downs and point of sale crew closures were widespread during April, and impacted our performance," he said. "[However,] we saw very strong double digit growth from iPad Mac and wearables."
Services
The reason for the store closures, the health pandemic that saw everyone having to stay at home, meant that the expectation was that Apple's Services would benefit. As it has regularly for quarter after quarter, Services reported a growth.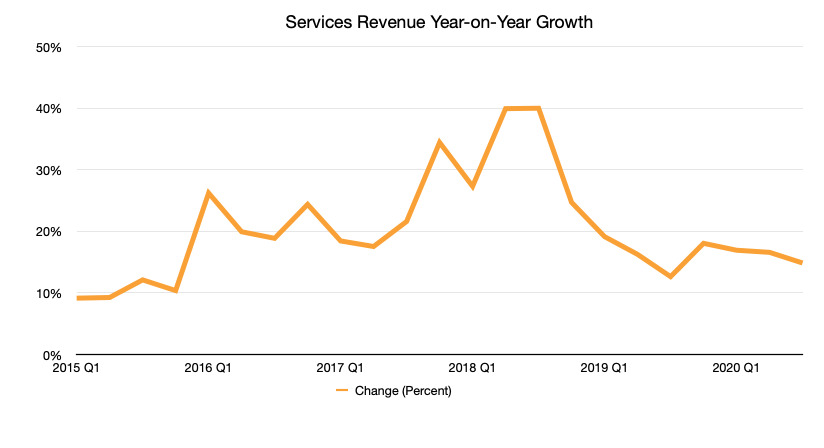 This time it was a growth of 14.8% to a revenue of $13.2 billion. That's a fairly typical percentage rise for Services, but it was significant this time because it meant Apple reached a milestone.
"We are proud to announce that we have achieved our goal of doubling our fiscal 2016 services revenue," said Cook, "six months ahead of schedule."
Apple for the future
Analysts may have been just about as inaccurate in their specific earnings predictions than they ever have been, but they were all positive about the company's health. And their repeated expectation that Apple has positioned itself nicely for the future appear well-founded.
"[The] June quarter was a testament to Apple's ability to innovate and execute during challenging times," said Maestri. "Our results speak to the resilience of our business, and the relevance of our products and services in our customers lives."