Publishers call new Apple News+ redirect feature a 'shady' move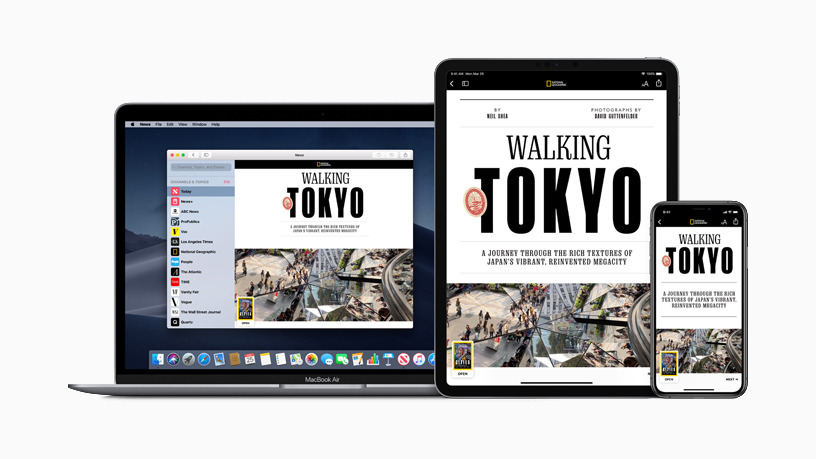 Publishers on Apple News are not happy about a small but significant change to the way Safari treats publication links.
In iOS 14 and macOS Big Sur, Apple will introduce a setting that automatically redirects users to the Apple News app when they click on a link from a News+ publisher. That allows users to bypass a publisher's website completely.
A relatively quiet addition to the latest iOS and macOS betas, the feature was first spotted by Scroll CEO Tony Haile. Now, publishers are expressing frustration over the change and the fact that Apple has been quiet about it.
Sources at five Apple News+ publishers told Digiday that the Cupertino tech giant did not inform them of the change ahead of time. One source said that the move was "totally unethical," while another said it was "a bit shady."
"They're being kind of hypocritical. They're saying everybody can't use third-party cookies and we can't track our audience. Meanwhile, they control the hardware and the software pipeline," one of the sources told Digiday.
Apple, for its part, says that the change is a user-friendliness feature that offers "seamless access to the content" that's part of Apple News+. The $9.99 news subscription doesn't allow users to bypass paywalls, so they have to read premium content in the app.
The move comes at a time when publishers are starting to see increased revenue from Apple News+, Digiday reported. Apple distributes 50% of subscriber revenue to publishers based on how long they read content in the app.
Many legacy newspapers and major publications have been hesitant to go all-in on Apple News, however. Both The Washington Post and The New York Timeschose not to participate in Apple News+, and the latter publication recently pulled out of Apple News entirely.
During its latest earnings call, publisher News Corp. said that it would keep The Wall Street Journal on Apple News for the foreseeable future. It cited the fact that the platform draws a "genuinely different audience" for the publication.
In July, Apple expanded its Apple News offerings with new options for local news coverage and professionally narrated audio news content.