App service Setapp permanently halves new iOS subscription cost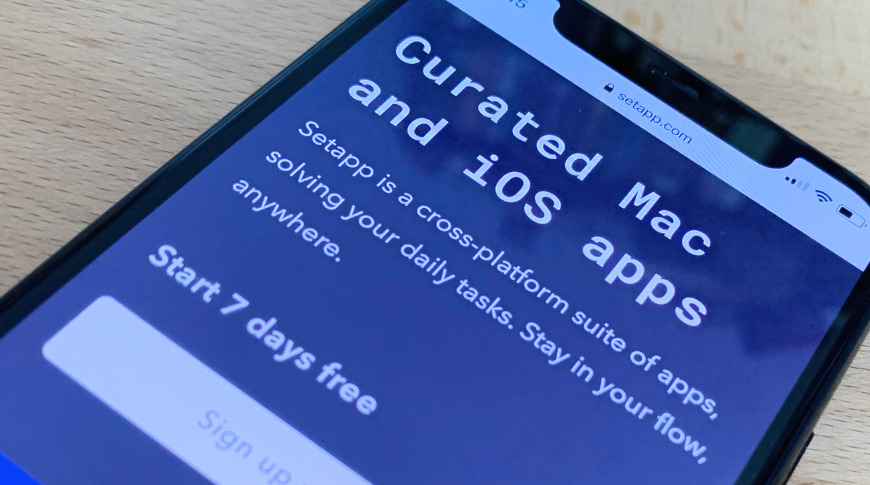 AppleInsider is supported by its audience and may earn commission as an Amazon Associate and affiliate partner on qualifying purchases. These affiliate partnerships do not influence our editorial content.
Initially launched as a $4.99 extra cost per iPhone or iPad used, app subscription service Setapp has now permanently cut 50% off that monthly fee.
Following its first-ever addition of iOS apps, the software subscription service Setapp has reduced the cost of this new addition to $2.49 per iPhone or iPad. The cost, which comes on top of the regular $9.99 monthly Setapp fee, allows subscribers to add additional licenses.
The reduction is not a temporary or introductory offer. Setapp says that it has decided to cut the cost following "feedback from the Setapp community." It also says that the aim is to make using Setapp on iOS devices more affordable.
Setapp, which originally launched on the Mac in 2017, is a service that for one monthly fee provides around 190 macOS apps. Subscribers can use any or all of them without extra cost, but they do have to pay more when using them on more than one device.
The introduction of iOS apps to the bundle has been much-requested, but there's currently no way to have an iPhone or iPad be a user's sole device. It has to accompany a Mac licence, hence the extra fee.
At launch, Setapp announced it had six iOS apps in the service, but this was rapidly increased to eight. The original Mac service similarly began with only a small selection before steadily increasing.