Wedbush raises AAPL price target to $600, with bull case set at $700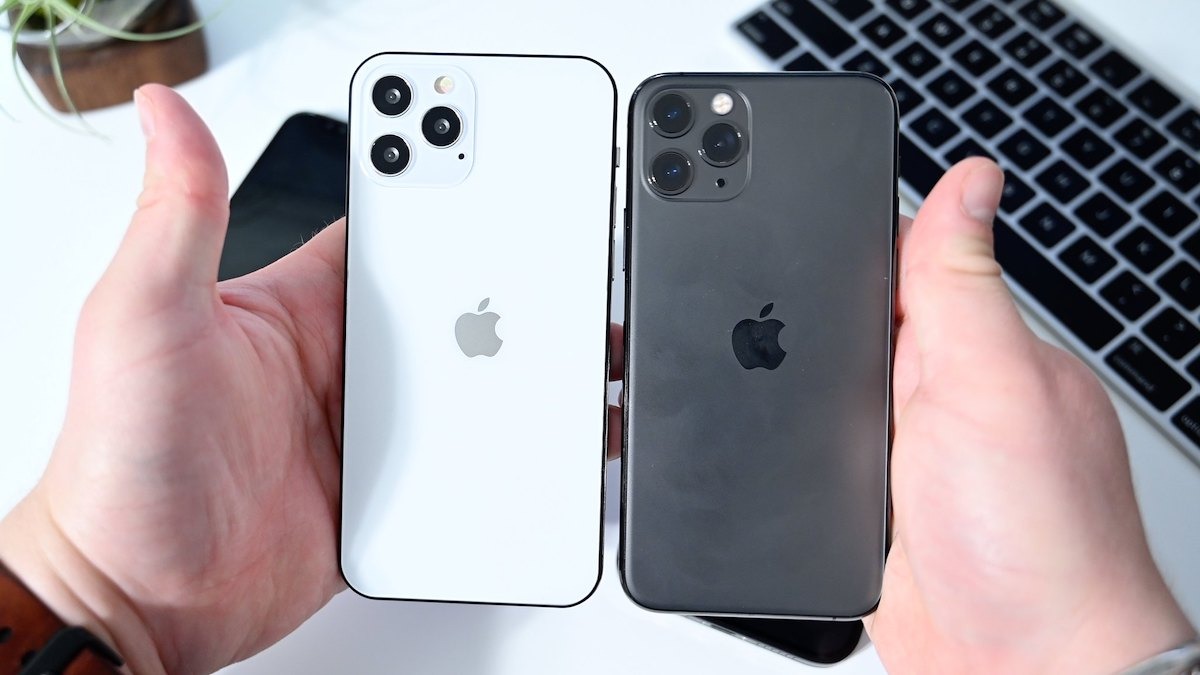 Investment bank Wedbush has raised its AAPL price target to an industry-high $600 on the upcoming "iPhone 12" cycle and signs of strength in the critical region of China.
In a note to investors seen by AppleInsider, Wedbush lead analyst Daniel Ives reiterates the investment bank's outlook on Apple and the upcoming "transformational" iPhone upgrade cycle.
The upcoming 5G-equipped iPhones remain a "once in a decade" opportunity for the company, with an estimated 350 million out of 950 million devices in the upgrade window over the next 12 to 18 months.
Apple is largely expected to release a 5.4-inch and 6.1-inch "iPhone 12," and a 6.1-inch and 6.7-inch "iPhone 12 Pro" in the fall. All models will be equipped with 5G, which Wedbush calls the "linchpin" to the upgrade cycle. Models in the U.S. will be equipped with mmWave, while variants in some other countries will stick with low-band 5G.
Ives doubled-down on China's importance to Apple, with a forecast that 20% of upgrades will come from the country.
The analyst reports that Wedbush has seen "considerable strength" from the region over the previous few months with positive trends heading into the fall. Ives added that any potential WeChat ban will likely not impact or disrupt Apple's position in China.
While Ives forecasts that the "iPhone 12" will be one of Apple's most important products since the iPhone 6, he said that wearables continues to grow at an impressive rate. Wedbush expects Apple to ship 90 million AirPods throughout 2020.
On services, which Ives describes as a key revenue stream for Apple, the analyst said that the company continues to "flawlessly execute on the vision. He said that the business will likely be a $60 billion annual revenue stream, and will speak to Apple's ability to monetize its user base.
Ives last upped Wedbush's 12-month AAPL price target on Aug. 10, when he raised it to an industry-high $515 from $475.
The new $600 price target is based on a sum-of-the-parts valuation on a 15x multiple to services at around $900 billion and a 7.3x multiple on hardware at $1.7 trillion. Ives' $700 bull case applies those same multiples on a $1.1 trillion estimate to services and a $2 trillion estimate on Apple's hardware ecosystem. While services is a "linchpin" of the bull case, Ives suggests that the growth of wearables will be the next significant factor.
Shares of Apple were trading at $503.93 on Wednesday morning, up 0.93% in intra-day trading and after a slight bump in pre-trading Wednesday after Ives raised his price target. Apple's stock price is up more than 18% since the start of August and its third quarter earnings report.