Notes of interest from Apple's third quarter 2020 earnings report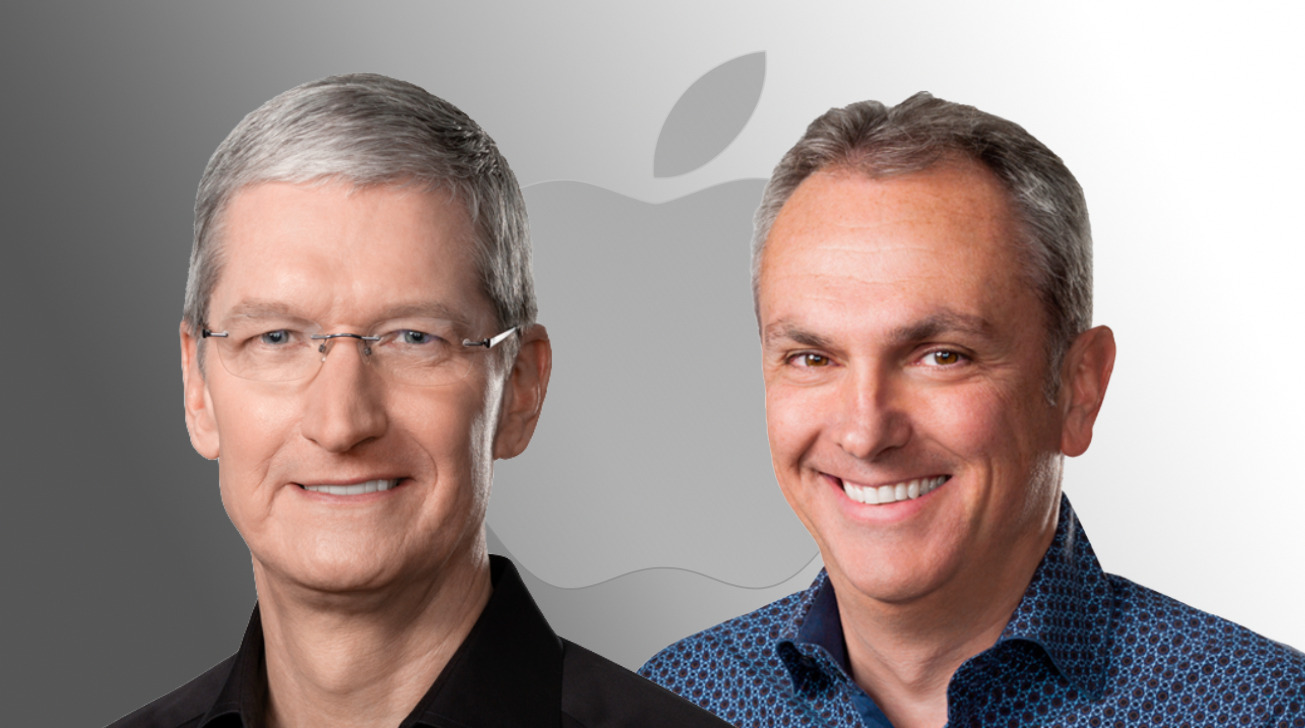 Following the publication of its third fiscal quarter of 2020 results, Apple CEO Tim Cook and Chief Financial Officer Luca Maestri are providing additional detail surrounding the particulars of the report during an hour-long conference call.
Apple's third fiscal quarter of 2020 earnings
Apple has reported revenue of $59.7 billion for the third quarter of 2020, profoundly beating Wall Street estimates, in a quarter where the company continues to feel the effects of the COVID-19 pandemic. Overall revenue for Apple is up 11% from Q3 2019, when it reported a record-setting $53.8 billion.
While normally Apple's reported results would be compared against its forecast from the previous quarter , Apple declined to provide guidance in its Q2 2020 results for the first time in over two decades. At the time, Apple cited the first three weeks of the period, which included reduced demand and further retail issues caused from COVID-19, and the associated uncertainty of the entire situation as to why it would not provide revenue guidance on that occasion.
Despite the lack of guidance, analysts offered their own estimates, anticipating a revenue of $51.47 billion on average.
Participating in Thursday's call will be Apple Chief Executive Tim Cook and Chief Financial Officer Luca Maestri.
Highlights from the earnings report, and the conference call
At the same time as earnings, Apple announced a 4:1 stock split happening on August 24
The last split was a 7:1 split six years ago - MW
Revenue is up 10.9% year-over-year
Gross margin is up 12.1%, operating expenses up 10.4%, operating income up 13.4%, net profit up 12%
This is Apple's best third quarter ever, and is greater than the 2014 holiday quarter - MW
Hardware net sales by dollar are up for every category of product that Apple sells.
As of 4:56 PM Eastern Time, AAPL stock is up over $18 per share on the news to $402.87, after closing at $384.76
Tim Cook: "What makes us proud as a company is not merely what we did, but how we did it."
Increase in iPhone sales in May and June attributable to stimulus, iPhone SE launch, and lift of shelter-in-place
iPhone and Mac constrained across the entire quarter
Installed base at new all-time records across all product categories
Advertising and AppleCare impacted inline with expectations
All-time revenue records across Apple Music, App Stores, and more
Apple TV+ hit 95 awards nominations, and 25 wins
Apple has achieved the goal of doubling the Services revenue, set in 2016, six months early
Learning and customer service like restaurant order receipt are big focuses of Apple product growth
Cook: "Evidence-driven granularity" used to decide what Retail store needs resources, can be opened, or must be shut down
22 million unique viewers tuned in to WWDC streams, three full days of video delivered during WWDC
Two-year effort to migrate Apple silicon on track
Luca Maestri: June quarter is a "testament" to what Apple is, and what it can do
June quarter records for Mac, Wearables, Services
April closures impacted performance, with pick-up in May and June from "unmatched loyalty."
As of 5:20 PM ET, AAPL stock is up more than $24 a share since closing, to $406.47
Paid subscriptions up to 550 million, up 130 million versus 2019.
Wearables the size of a "Fortune 140" company
"Extremely strong" response to 13-inch MacBook Pro, MacBook Air releases in the quarter
451 research - 96% Mac customer satisfaction, 97% iPad
"About half" the Mac purchases in the quarter were new to Mac
With a full quarter to go, sales volume in dollars for the first three quarters of 2020 are above the full year of 2014 - MO
Over $21 billion returned to shareholders in the quarter, $10 billion in repurchases.
September quarter: Given the uncertainty of the world, no revenue or guidance issued for coming quarter
Project supply of September releases to be available "a few weeks later."
As such, the "product mix" for the September quarter will be different
Q&A Time!
Katy Huberty - Morgan Stanley: How is Apple leveraging financing and trade-in programs for more affordable tech?
Cook: June rollout of interest-free financing, in addition to trade-in which is becoming a more common trend
Cook: Great for the environment, and acts as a subsidy
Huberty: Are we entering a longer period of iPhone revenue growth?
Cook: iPhone revenue greater than we thought, in totality, the size of the active install base is exciting
Cook: Different geographies have all been successful. iPhone SE seeing a higher switcher number than 2019
Cook: iPhone SE Appealed to folks hanging on to phones because they wanted a smaller form factor
Christian Carr: Has COVID impacted content creation, any new Services forecast?
Cook: Production affected for Apple TV+, as it has for most people. Working to get restarted, no precise date available yet.
Cook: Yet to really restart Apple TV+ production
Cook: No update for down-the-road Services projections
Carr: Is back to school buying compressed?
Maestri: All non-iPhone categories will have strong year-over-year performance for September
Shannon Cross - Cross Research: More context in China? How is 5G playing out?
Cook: Growth in greater China, more currency exchange impact than elsewhere
Cook: Extremely high new customer 3 out of 4 Mac, 2 out of 3 iPad consumers new
No real answer to the 5G question
Cross: Apple Silicon advantages?
Cook: Common architecture gives us some interesting things we can do to unleash a second round of innovation
Cook: Something we've been working on quite a while to get to this point, but no update on ship date
Amit Daryanani - Evercore - Where is the iPhone strength coming from>
Cook: Combination of strong iPhone SE launch, and some pickup from economic stimulus programs
Daryanani - Gross margin changes, leverage improvements?
Maestri: Negative margin impacts have been the strength of the US dollar
Maestri: Different products have different margins, sales mix can have an impact on margins
Kyle McNeely: Jefferies: Anything else you're doing to get China iPhone 6 through iPhone 8 customers to upgrade
Cook: Upgrades extended some during the "depths" of pandemic, and to some degree is happening still
Cook: "Keep innovating, keep delivering a product that people can't imagine living without."
McNeely: How much does today's earnings impact the future? Is there a hangover period?
Cook: Customer base is growing, new customer numbers growing as well. "Bodes well for the future"
Cook: remote learning affect Mac and iPad positively, iPhone and wearables negative impact
Ben Bollin - Cleveland Research: What are the inventory levels across the categories?
Cook: iPhone inventory less YOY at end of Q3, iPad & Mac constrained, less than the YAQ
Bollin: COVID costs to OPEX, longer term opportunity of employees working remotely
Maestri: OPEX down from travel, Apple invested heavily in COVID initiatives like donation matching, and other solo donations
Maestri: Continue to work from home until the end of 2020, and "we'll see" after that
Jeriel Ong - Deutsche Bank: Will gross margins continue to improve across all of Apple's businesses?
Maestri: We like the Services business because it is recurring revenue, and margins are accretive
Maestri: Relative success of product mix and Services will drive margins
Ong: Wearables. What are the driving forces behind future expansion and possible pent-up demand
Cook: Apple Watch, like iPhone, is impacted by store closures. More pressure on Wearables with more stores closed
Jim Suva - Citi Research: To Cook: Looking forward to the holiday season, how will this holiday compare to past?
Jim Suva - Citi Research: To Maestri: Elaborate on iPhone being a few weeks late
Cook: "One quarter at a time" in regards to holiday season but Apple wants to see a vaccine or therapeutic for consumer confidence
Maestri: Repeats "few weeks later" on fall iPhone
Wamsi Mohan - Bank of America : Penetration of Apple Card users in iPhone user base?
Cook: Changes in consumer spending as the coronavirus shutdowns progressed
Cook: "very happy with the number of people that have an Apple Card." Fastest rollout in the history of credit cards
Mohan - Will you ever be an Apple Silicon as a vendor to others?
Cook: "We can envision some products that we can achieve with Apple Silicon that we couldn't achieve otherwise:
Call concludes, 5:57 PM Eastern time
Apple stock: $408.40, up $23.64 since close