Next iPad may look more like an iPad Pro with Magic Keyboard support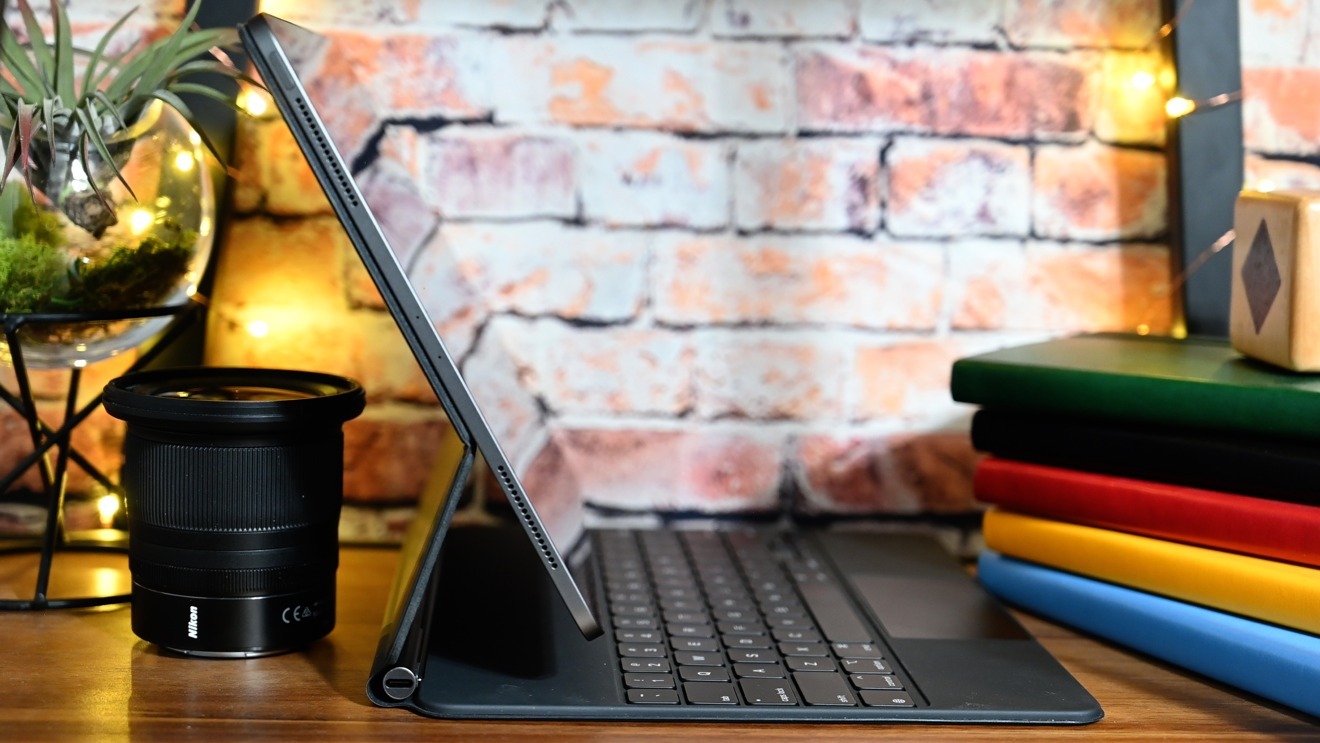 The next iPad may borrow some of the design and features from the iPad Pro lineup, with allegedly leaked design schematics including thinner bezels, sensors intended for Face ID, and supposed support for the Magic Keyboard.
Apple launched its seventh-generation iPad in September 2019, with it sporting a larger 10.2-inch Retina display and support for the full-size Smart Keyboard. In what could be an indicator for other products that may launch alongside the anticipated "iPhone 12" in September, schematics claiming to show the next iPad suggest it may gain another facelift.
The images published by 91Mobiles depict an iPad with a 10.8-inch display, which is said to correlate with other rumors and speculation about the model. To match the larger screen, Apple will also take advantage of the design language of the iPad Pro to make the bezels slim.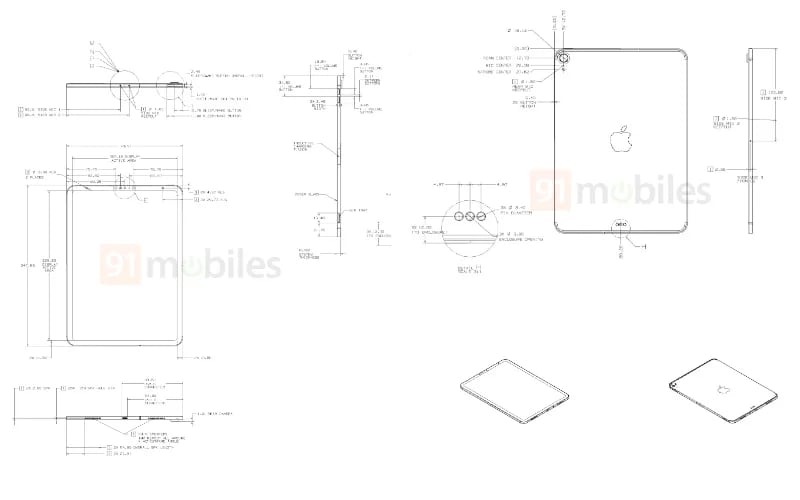 The change in bezel design would also mean the loss of Touch ID, as the images don't seem to show a Home button at all. Another leaker on Thursday claimed it would have Touch ID on the power button, though the schematics also propose the tablet will have the requisite sensors in the bezel to be able to use Face ID.
The edges use the same flat design as the iPad Pro lineup rather than a more gradual curve. Towards the base are claimed to be a USB Type-C port for charging, four microphones, and dual speakers, though this last point could be Apple adding a second grille for design symmetry.
On the back, instead of a camera bump, it will apparently have the same single-camera setup as previous models. There is also seemingly no sign of the LiDAR element found on the Pro models.
There is also a claim that the back includes magnetic connectors, which the publication says would be for Magic Keyboard support.
The report claims the schematics show an eighth-generation iPad, but other rumors have also suggested it could be an iPad Air 4. As the third-generation iPad Air launched in March 2019, it remains a possibility that the schematics show that model instead.