New iPhone privacy ad takes shots at other smartphones oversharing information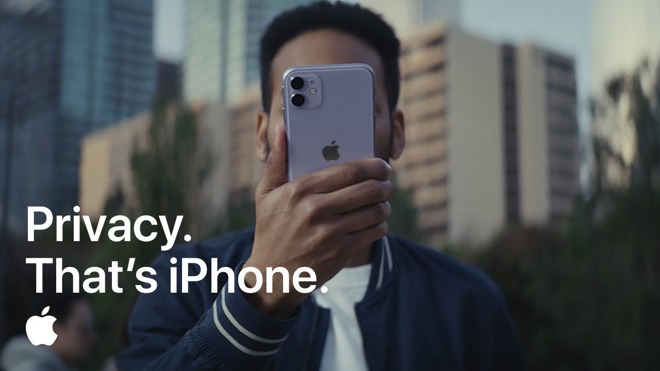 Apple has shared a new humorous ad spot about people over sharing private information as a way to highlight the data that its privacy features can help keep safe.
The company launched its "Privacy. That's iPhone" ad campaign in 2019. It features various clips highlighting the importance of digital privacy, and ways that the iPhone can help protect it.
This latest ad, just over one minute, features various people telling others around them personal and sensitive details about their lives — such as their credit card numbers, internet search history, and their workout heart rate.
"Some things shouldn't be shared. That's why iPhone is designed to help give you control over your information and protect your privacy," Apple said in the video description.
While the overshared details are humorous, they also each highlight a particular privacy feature on iOS. The woman sharing her credit card numbers, for example, highlights Apple Pay's ability to mask real credentials with a temporary number. Several people sharing their internet search history hints at the Intelligent Tracking Prevention feature in Safari.
One of those features, which lets users opt out of ad tracking on a per-app basis, has everyone from Facebook to news publishers concerned about advertising revenue.