Apple Watch Series 6 is first to integrate U1 Ultra Wideband chip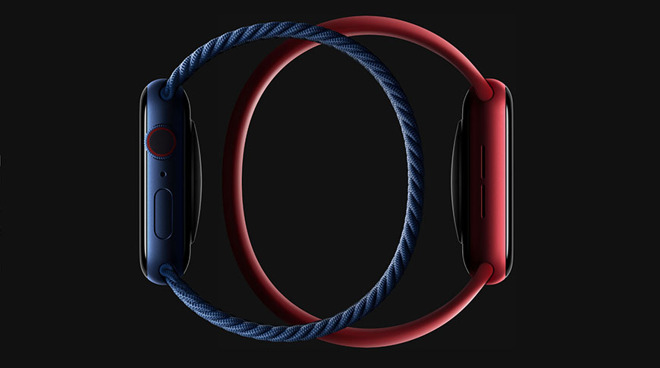 AppleInsider may earn an affiliate commission on purchases made through links on our site.
Not mentioned during Apple's "Time Flies" keynote on Tuesday is a new Apple Watch Series 6 hardware feature primed to play an important role in the company's upcoming product ecosystem.
The new flagship wearable is Apple's first to include the U1 Ultra Wideband chip, according to technical specifications listed on the company's website. Apple's UWB solution debuted with iPhone 11 in 2019.
What features the U1 is destined to facilitate for Apple Watch remains unclear. Currently, the chip serves as a backbone for directional AirDrop functionality on iPhone 11 series handsets.
Apple designed the U1 to provide spatial awareness and precise location tracking capabilities to mobile devices. The system utilizes UWB to send repeatable signals between two iPhones — and now Apple Watch — to determine their relative position in space.
Due to its fairly specific feature set, the U1 is expected to play a key role in upcoming Apple technologies like AirTags.
Rumored to launch this fall, AirTags are said to be Tile-like location beacons that enable users to track down lost items — supposedly in augmented reality. A patent filing in August outlined potential operational aspects of the tracking platform, while recent leaks claim to reveal the product's small, circular design.
Currently, iPhone 11 and 11 Pro are the only product lines to integrate the U1 chip since its inception last year. Apple passed on incorporating the hardware into new iPad Pro, iPhone SE and Mac products that saw release during the intervening period. Today's newly introduced iPad, iPad Air and Apple Watch SE also lack UWB compatibility, according to Apple's press material.