Here's what analysts thought about Apple's iPhone 12, HomePod mini launch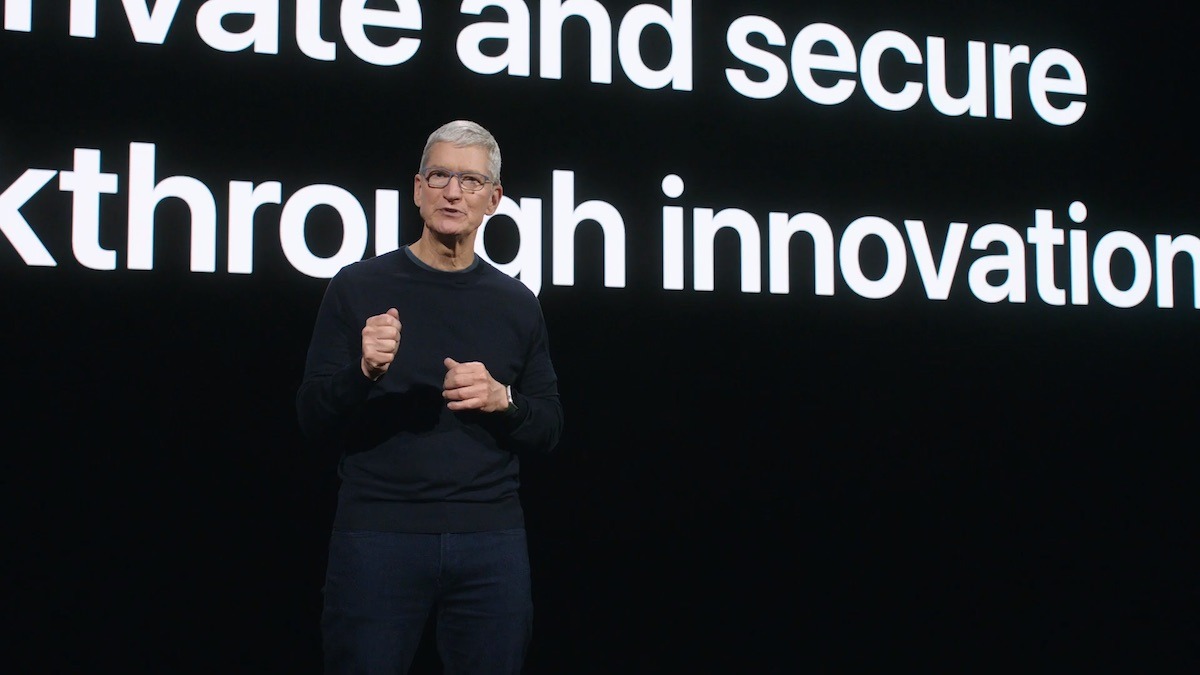 AppleInsider is supported by its audience and may earn commission as an Amazon Associate and affiliate partner on qualifying purchases. These affiliate partnerships do not influence our editorial content.
Apple at its Tuesday "Hi, Speed" event unveiled its new lineup of iPhone 12 and iPhone 12 Pro devices alongside a HomePod mini and other ecosystem announcements. Here's what analysts thought about the keynote.
The Cupertino tech giant launched four new iPhone models with varying price points and display sizes at the Tuesday event, including an iPhone 12, iPhone 12 mini, iPhone 12 Pro, and iPhone 12 Pro Max. Although most of the features were expected prior to the event, the consensus among analysts is that the 5G compatibility will be one of the key drivers of iPhone growth over the next few years.
Beyond the HomePod mini and new MagSafe accessories, there weren't any significant non-iPhone hardware announcements at the event. Apple did reveal incremental upgrades to Siri and cross-device integration, as well a stronger emphasis on carrier partnerships.
Here are other key analyst takeaways from Apple's Oct. 13 keynote.
Krish Sankar, Cowen
Investment bank Cowen didn't see any major surprises from the iPhone 12 event, but noted that the addition of 5G across the lineup could "enable a longer strong cycle."
Lead analyst Krish Sankar forecasts that iPhone unit shipments could grow 12% year-over-year to 208 million units in 2021, and an additional 3% to 214 million units the following year. Sankar also notes that overall pricing rose moderately on a blended basis compared to the iPhone 11 lineup.
Although Sankar suggested that specification updates were incremental, he added that 5G support will likely be the catalyst for a multi-year upgrade cycle.
On the new "mini" devices, Sankar points out that smaller and less expensive Apple hardware products "have tended to perform well in terms of unit sales." The bank believes that this rule could also be applied to both the iPhone 12 mini and the HomePod mini.
Sankar is maintaining his 12-month AAPL price target of $133, based price-to-earnings multiple of 29.8x and a enterprise value-to-sales multiple of 6.3x.
Harsh Kumar, Piper Sandler
Piper Sandler analyst Harsh Kumar believes that the "pricing dynamics" of the iPhone 12 and iPhone 12 Pro lineup will be the "killer app for the phone launch."
Across the board, Apple's prices were generally lower than Piper Sandler's expectations — leaving Kumar and the bank impressed by the price points. Kumar notes that pricing is increasingly important in an economy still heavily affected by the ongoing coronavirus pandemic.
More than the actual hardware jumps, Piper Sandler maintains that the dynamic pricing of the new lineup is part of Apple's plan to maintain — and possibly grow — its global installed user base to drive growth of its services business.
"Following the event, we continue tobelieve the iPhone will be the premiere 5G smartphone over the next several years," Kumar writes.
The bank maintains its $130 12-month AAPL price target, based on a 31x earnings-per-share multiple of $4.13 for the 2021 calendar year.
Samik Chatterjee, JP Morgan
JP Morgan analyst Samik Chatterjee said his team of analysts came away "largely positive" from Apple's Oct. 13 event, even though the Cupertino tech giant made announcements largely in-line with their preview.
That positive sentiment is mostly based on the forecast that the iPhone 12 and iPhone 12 Pro will drive a strong replacement cycle, led by a combination of new form factors, a broader range of display sizes and prices, competitive pricing, and other factors.
Chatterjee also believes that Apple's partnerships with carriers such as Verizon and AT&T could be an upside driver, mostly because of the "attracting financing/trade-in programs."
The HomePod mini could also be a "second shot" at the smart speaker market, and could help mitigate Apple's struggle to make in-roads in the congested sphere.
Gene Munster, Loup Ventures
Loup Ventures analyst and partner Gene Munster believes that it will take years for carriers to "build a compelling 5G infrastructure," but adds that Apple's iPhone 12 lineup is an essential step forward for the company to leverage it when it arrives.
"Apple is ready today with a lineup of phones that should enjoy a three-year upgrade cycle, compared to a typical one-year duration. Additionally, the company continues to advance augmented reality. We see the combination of AR and a 5G iPhone as the basis for why Apple is the best way to invest in 5G," Munster wrote.
Munster believes that the Oct. 13 event placed a ball in the courts of both carriers and AR app developers. Although the iPhone has technology to take advantage of both, the suggestion here is that third-party developments will be the catalyst for growth.
Loup Ventures also praised the wider range of display sizes, significant camera improvements, and deeper integration across Apple devices. The investment firm is maintaining its 15% iPhone unit growth estimates for 2021.
Stay on top of all Apple news right from your HomePod or HomePod mini. Say, "Hey, Siri, play AppleInsider Daily," and you'll get a fast update direct from the AppleInsider team.