Photographer Austin Mann puts iPhone 12 Pro through its paces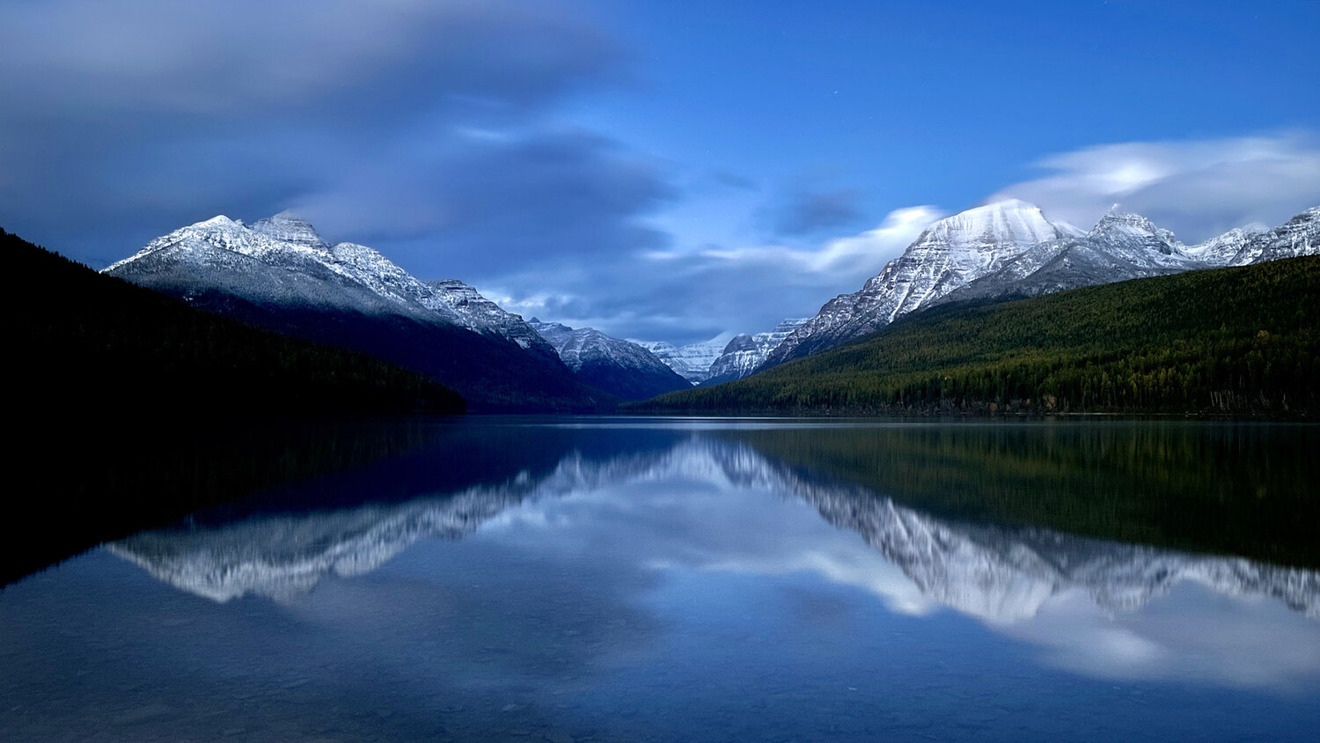 As he does every year, travel photographer Austin Mann took Apple's new iPhone 12 Pro for a test drive in the great outdoors — this time at Glacier National Park in Montana. Here's how it went.
This year is no different, and Mann was granted the opportunity to take the new iPhone 12 Pro for a spin in both bright and inclement conditions.
The iPhone 12 Pro, however, features mostly incremental and software-based changes to its camera suite. Most of the significant hardware changes are only arriving on the iPhone 12 Pro Max, which Mann hasn't gotten his hands on yet.
But the smaller iPhone 12 Pro model still performed admirably in a variety of conditions. The addition of Night mode on the wide lens, for example, has significantly bolstered the low-light performance of that lens.
Previously, Mann said that the "found the quality of the Ultra Wide wasn't up to my standards when shooting in medium- to low-light conditions, so I only used the Ultra Wide in bright, daylight conditions." But the Night mode has helped mitigate those drawbacks.
Mann also praised some of the improvements to Smart HDR with the iPhone 12 Pro. For example, the ability to shoot a silhouette has been updated with the latest handset, since doing so was difficult in the previous version.
The photographer also pushed the iPhone 12 Pro's Night mode to the extreme with a low-light portrait shot of his wife.
"I shot this portrait of Esther about forty-five minutes after sundown, and it was overcast, so there was very little available light. (To give you an idea, we had to use a flashlight to see our path.)" Mann wrote.
As you can imagine, there was definitely some camera shake and movement with this unstable setup but thanks to a little Night mode computational wizardry, better OIS, faster ISO, and of course LiDAR, Esther is still sharp and surprisingly color accurate.

The LiDAR worked great here — I realized later I never once messed with the focus it was just locked in on her face the whole time. Also, creating an accurate depth map around the furry hood seems like it would be really complex, but the iPhone 12 Pro did a great job.

The blurring and noise reduction is a bit less realistic and a bit more dreamy? But it's sharp enough where it matters, and overall I found this image to be just lovely. (And so did Esther, which is what matters most!)
Mann also covered some of the other software-based mechanisms introduced with the latest iPhone model, including the new "Truly Locked" Exposure Adjustment that holds a manual exposure setting across shots and lens changes. Mann says the feature allows iPhone to much more closely mimic a manual camera.
Although Man took some stunning images with the iPhone 12 Pro, he concluded that serious photographers may be better off waiting for the iPhone 12 Pro Max.
"The iPhone 12 Pro is a solid camera, and thanks to a bunch of new digital tech I found it to be slightly stronger than the already great iPhone 11 Pro — but if you are serious about photography with your iPhone, wait for the iPhone 12 Pro Max. It looks to be the most significant jump in iPhone camera hardware we've experienced in years, and it's only three weeks away," Mann wrote.
The photographer's full review and photo gallery is available here, and is worth a browse for anyone interested in the new iPhone camera.