Review: DJI's updated Pocket 2 is a must-have tool for the on-the-go video creator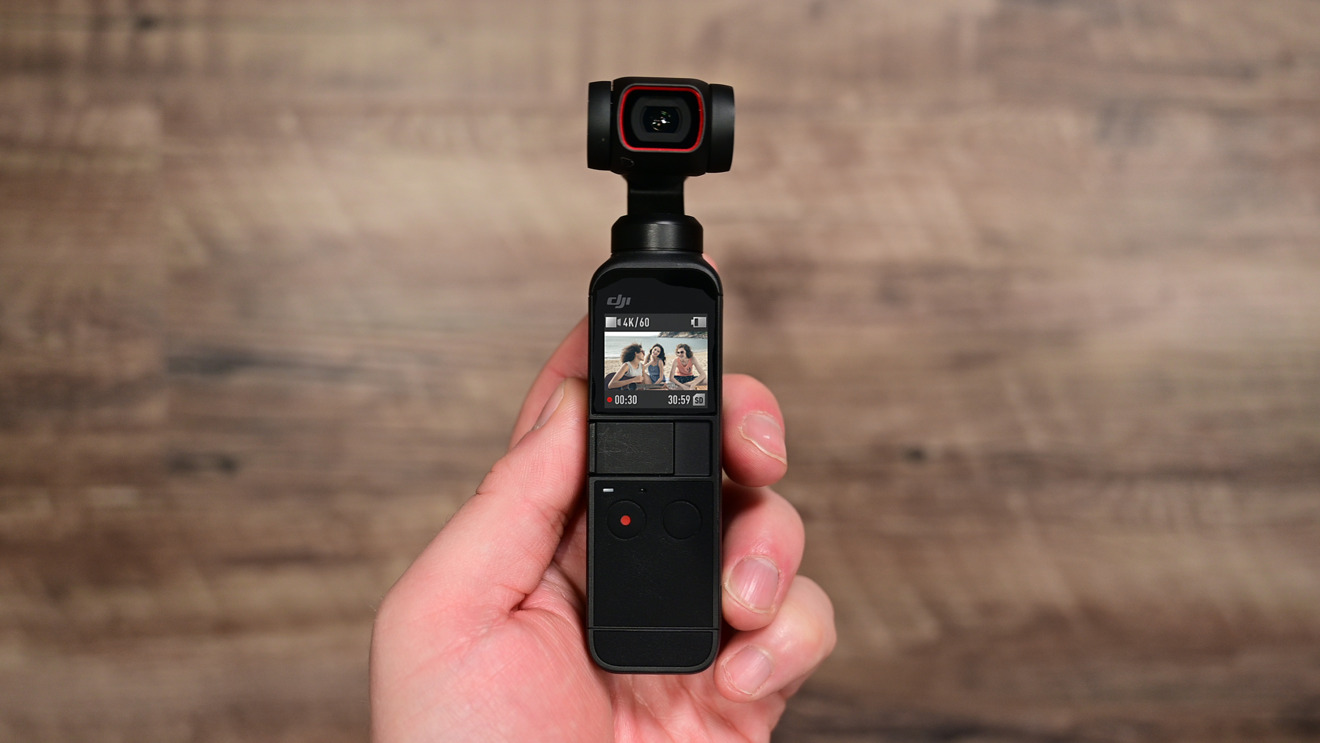 DJI has just taken the wraps off the second generation of its popular handheld gimbal camera. While it looks very similar to the original, DJI has stepped up what matters.
A wealth of hardware improvements
Physically, DJI Pocket 2 looks near-identical to the DJI Osmo Pocket. It occupies the same footprint and a fleeting glance would be hard to differentiate them. There is a new red ring around the lens, a power button sits on the side, and the bottom is now removable.
The most substantial improvement DJI has made to the Pocket 2 gimbal is the enlargement of the sensor, going from a 1/2.3-inch to 1/1.7-inch. This larger sensor allows more light so it performs better in dim situations, as well as bringing more details from the highlights and shadows.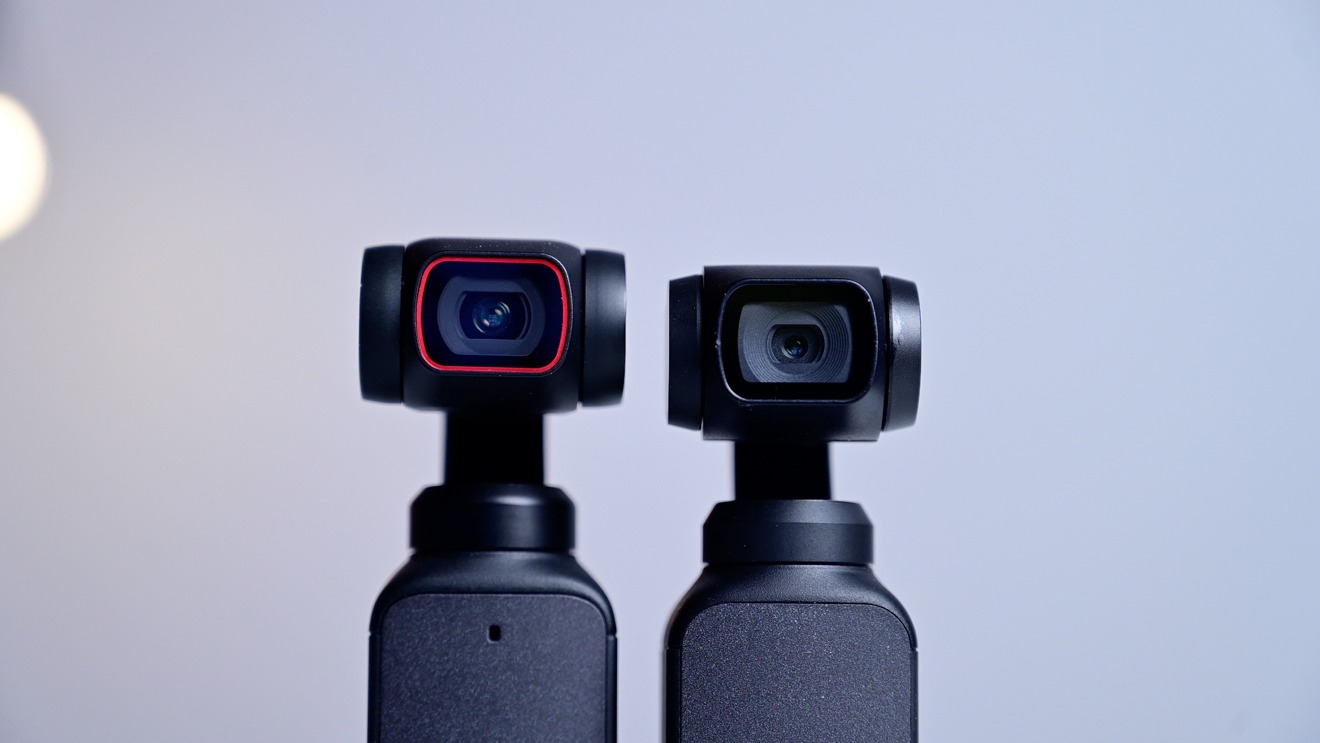 Pocket 2's lens has also improved, going from a 26mm equivalent to a 20mm equivalent and from f/2 to f/1.8. 20mm allows a wider field of view and the faster aperture allows more light and better depth-of-field.
It can now capture 16MP stills (up from 12MP) which also enables new zooming capabilities. While shooting at 1080p, you now have 4X lossless zoom and 8X zoom when shooting in high resolution mode which captures 64MP stills.
Aside from the camera sensor is a new DJI Matrix Stereo system which fixes one of the biggest complaints about the original DJI Osmo Pocket — the audio. It is equipped with a new four-microphone array that enables a big jump in audio quality which was evident in our testing.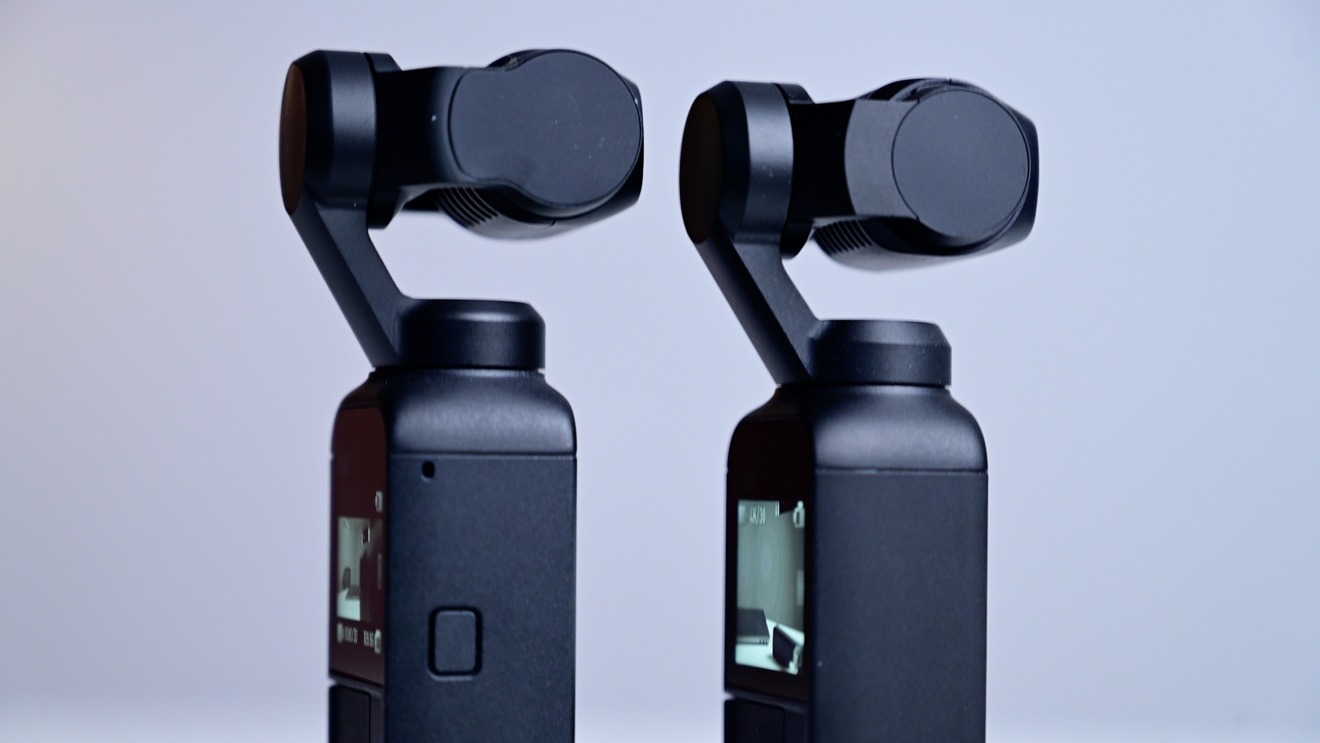 With those four mics Pocket 2 has directional audio and Audio Zoom. Audio Zoom we saw with iPhone 11 Pro and now DJI is bringing its own version to Pocket 2. This "zooms" the audio to focus more on subject and less on background noise.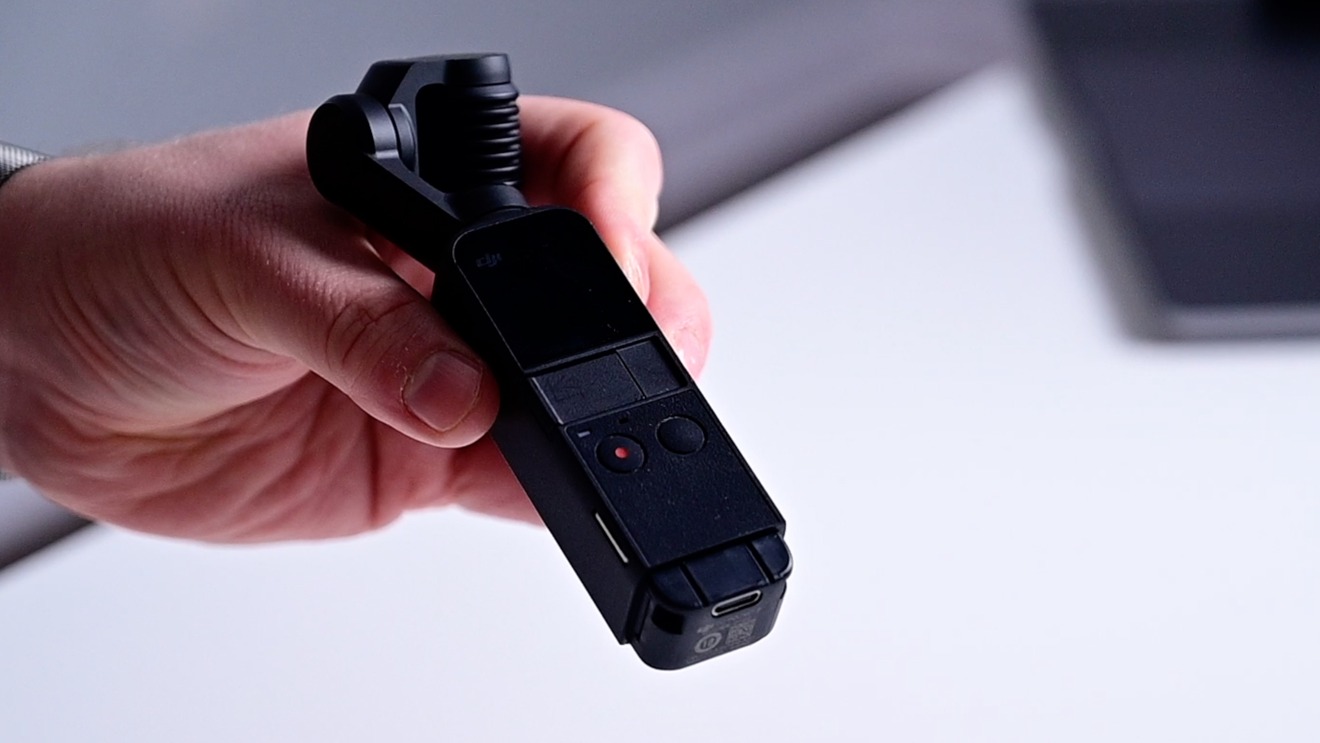 Since the bottom can be removed, it opens up a whole new world of mounting accessories. DJI has announced new Micro Tripod, Do-It-All Handle with a tripod base, Wi-Fi and Bluetooth module, speaker, 3.5mm audio jack, and wireless microphone receiver attachments to fit onto the bottom of the Pocket 2.
The new bottom-mounted accessories aside, DJI is also announcing several other new accessories including a sleek charging case, a wireless microphone set, a waterproof housing, a smaller control wheel, an extension rod, a wide-Engle lens, and a smartphone support system.
Software gets better
While there are quite a few hardware changes, there are also some software changes. The new Hybrid 2.0 AutoFocus seemed to focus on moving subjects faster when we compared it side-by-side with our previous-gen Osmo Pocket.
HDR is a new addition, but isn't available at launch. DJI says that it will be coming in a future update, but as of yet, there is no timetable for that.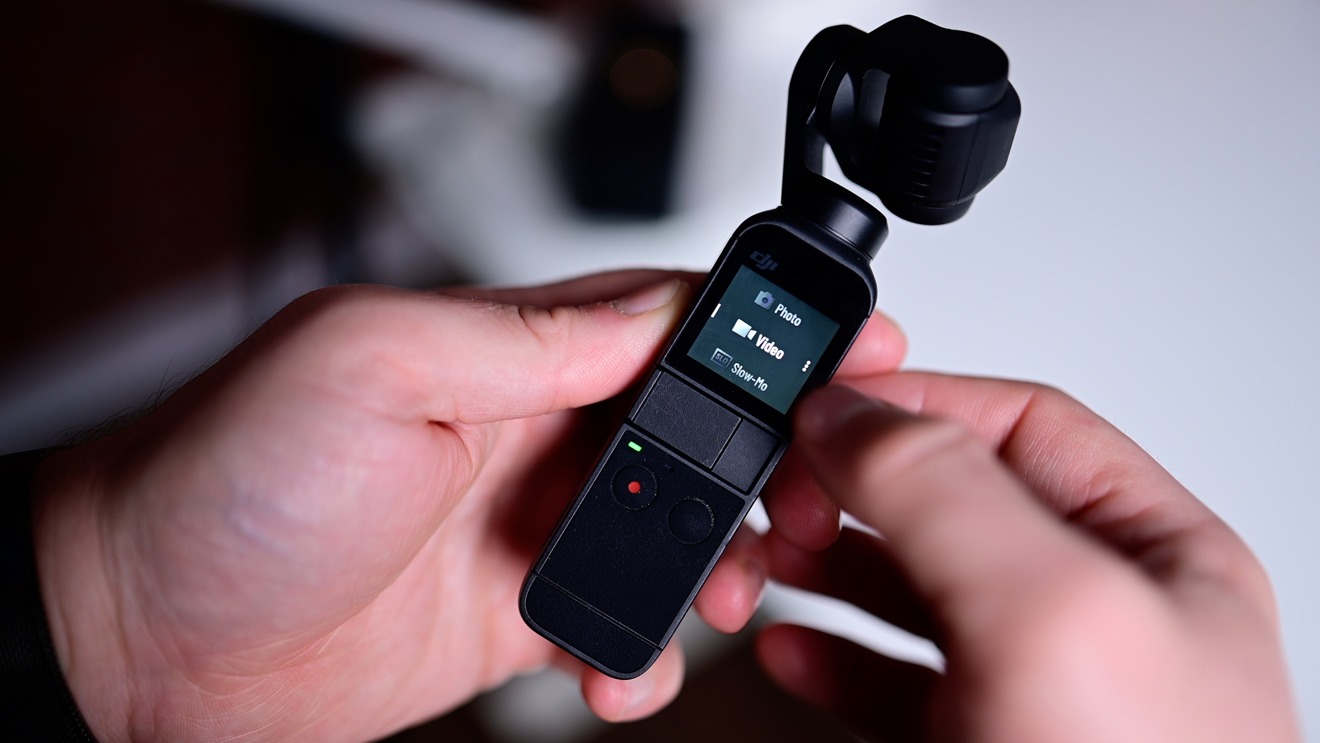 When dropped, Drop Aware in the DJI Pocket 2 takes protective measures such as turning the lens inward to prevent damage. We tested it by dropping it a couple feet and it did quickly react. It tells you on the screen it is being protected and you can resume operating by tapping the display.
Other updated features include Fast Wake to quickly start up the camera to get recording and the ability to pause a recording so you don't have to start a new take if you just have to stop for a moment.
Shooting on the DJI Pocket 2
When DJI released the original Osmo Pocket in November 2018 there wasn't anything quite like it. Nearly two years later, there still isn't. Instead of resting on its laurels or continuing to issue minor improvements over software, it is out with this whole new version.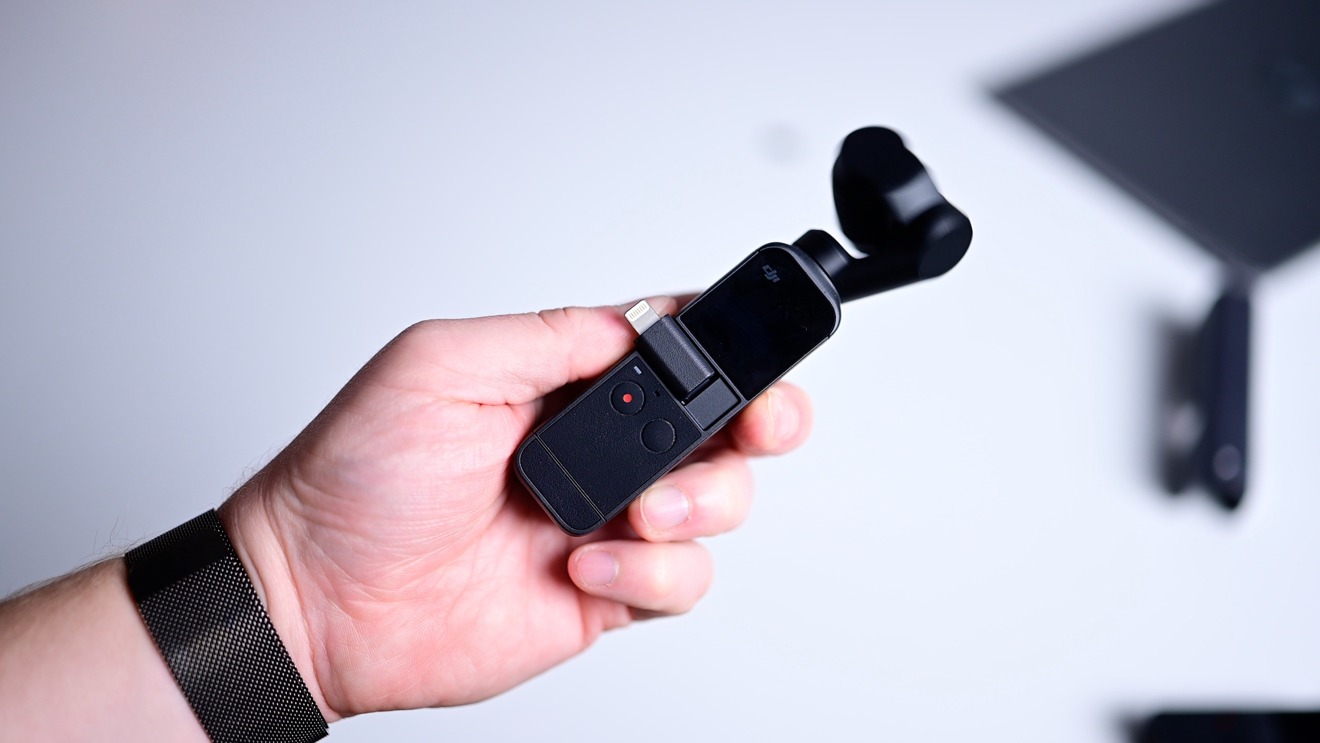 DJI took everything that was amazing about the Osmo Pocket and improved the things that matter — video quality, audio quality, and performance.
Sure, these features may not be alone big enough reasons for your average user to upgrade their own Osmo Pocket to the Pocket 2, but for anyone who was on the fence about picking one up, DJI made the decision for you.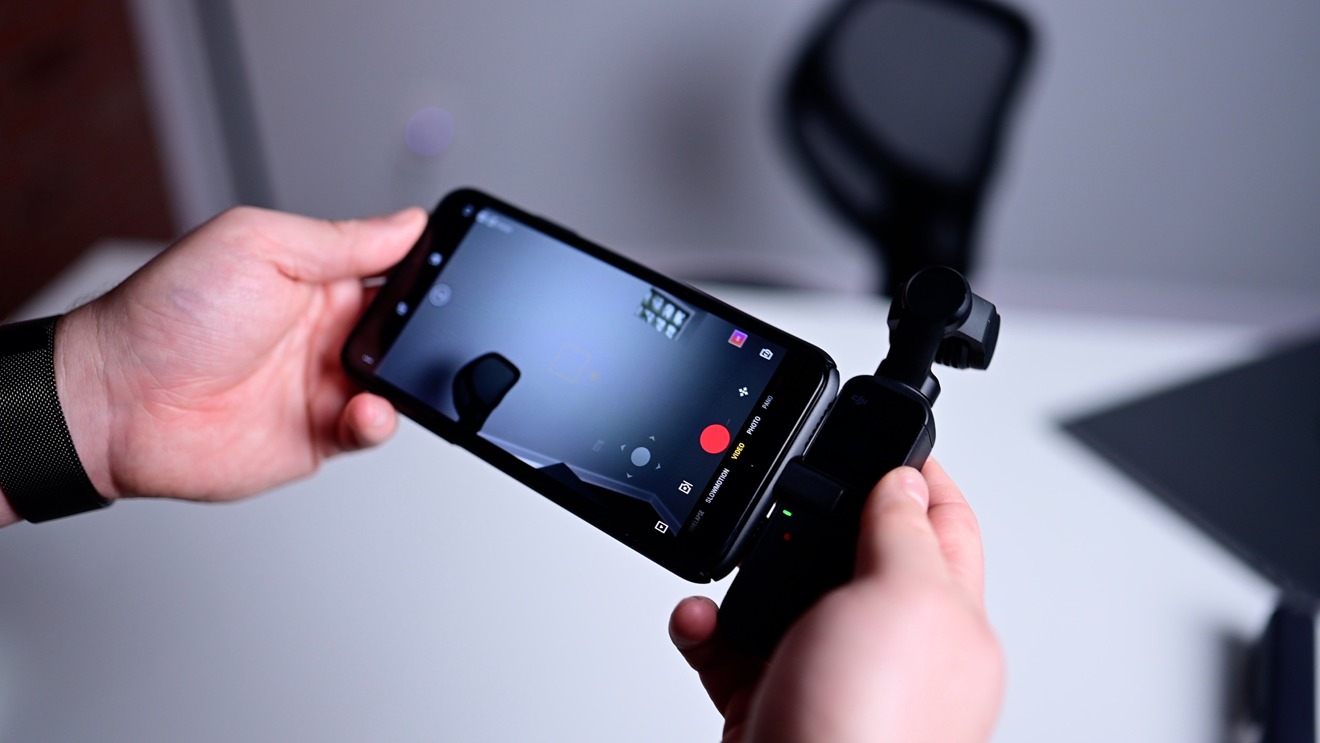 We've been shooting and testing the new Pocket 2 for about a week and it has been a blast. It feels just like shooting on the original but our footage is even better. We can see a difference with the autofocus and appreciate the slightly wider POV and faster aperture. It isn't a huge step forward in low light but it is for sure improved.
It is awesome to shoot handheld on the Pocket 2 but it is even cooler to attach it to the side of your iPhone with your phone acting as a massive display.
The microphones were also a big step up. We don't typically use the onboard mics in our shots, because of a too-airy sound, and them clear enough for professional use — but at least we have the option should we need them.
Not only are we excited by the updated Pocket 2 hardware but by the new rollout of accessories. This is so incredibly powerful and can transform itself based on how it is needed to be used. With or without your phone, with physical control or the on-screen controls, underwater housing or extension arm, headphone jack or speaker, default lens or wide-angle lens — the list goes on.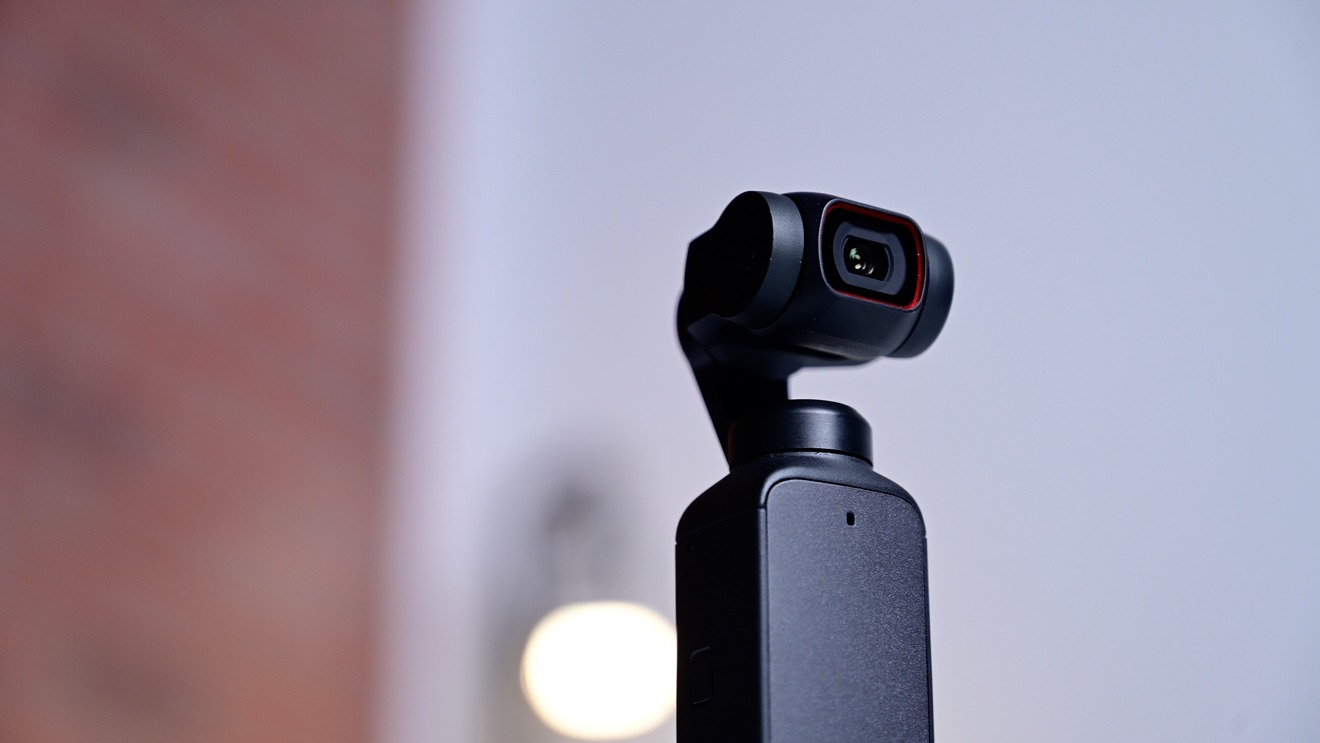 The camera is smarter, faster, and better in almost every way. Our only gripe is that the on-screen controls can be hard to master. But that is why DJI has the optional physical controls, even if it doesn't start to bump up that price tag.
Larger sensor
Faster aperture
Higher resolution
New zoom capabilities
New accessories for the bottom of the modular body
Physical power button
Drop protection, pause, and fast start upgrades.
Incredible 4K 60FPS video
Very smooth gimbal shots
Major microphone upgrades
Tons of new accessories
With accessories, price goes up very fast
On-screen controls are fiddly
Rating: 4.5 out of 5
Where to buy
The new DJI Pocket 2 is up for preorder now and will go on sale November 1 in two packages. For $349 you get the DJI Pocket 2, the updated Mini Control Stick, and a tripod mount. Then for $499 you get the DJI Pocket 2, Mini Control Stick, tripod mount, wide-angle lens, wireless mic and windscreen, Do-It-All Handle, and a Micro Tripod.