iPhone 12 Pro Max battery smaller than iPhone 11 Pro Max, according to regulatory filing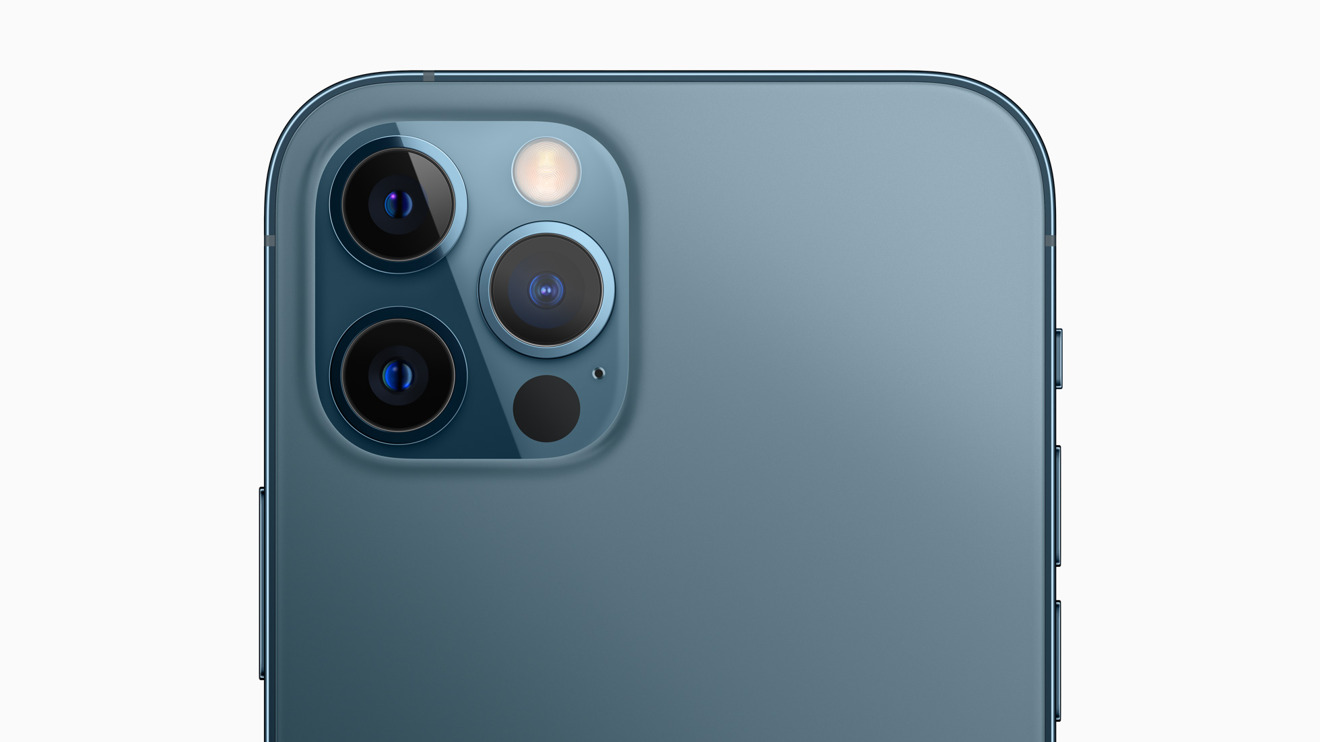 A Chinese regulatory filing spotted on Tuesday suggests Apple's iPhone 12 Pro Max sports a less capacious battery than last year's iPhone 11 Pro Max.
A filing with the Chinese Ministry of Industry and Information Technology's Telecommunication Equipment Certification Center (TENAA) cites iPhone 12 Pro Max's battery capacity as 3,687 mAh. By comparison, iPhone 11 Pro Max, which the 12 Pro Max replaces, was powered by a 3,969 mAh cell.
Lending credence to the document, the 3,687 mAh figure matches listings discovered on hardware certification platforms in July.
The TENAA page also says the 12 Pro Max comes with 6GB of RAM, mirroring information discovered in plist files included with Apple's Xcode 12.1 beta last week.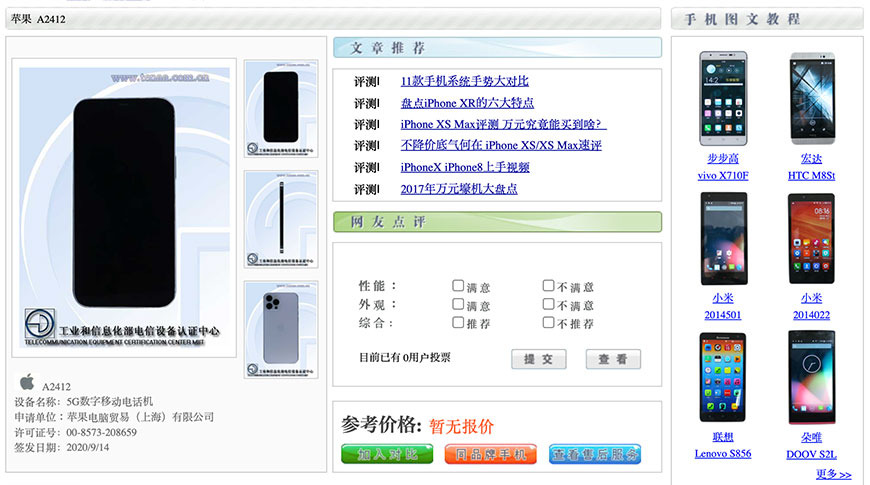 Despite the apparent reduction in capacity, Apple says the iPhone 12 Pro Max performs similarly to last year's handset. A comparison tool — somewhat vaguely — claims both iPhone models offer up to 20 hours of video playback between charges. That could be a negative for existing 11 Pro Max owners who need a midday top up.
This year's iPhone includes a number of enhancements, some of which are major power sinks. New photography capabilities like 10-bit HDR and Dolby Vision HDR video recording are perhaps high on the list, but the main check to a long-lasting handset is the inclusion of power-hungry 5G connectivity. Nowhere will that be more noticeable than in the U.S., where iPhone supports speedy mmWave technology.
Apple is doing its best to balance 5G support with handset longevity. As part of that effort, a new battery-saving feature dubbed "Smart Data Mode" automatically transitions iPhone 12 series devices between 4G LTE and 5G as iOS deems necessary. For example, iPhone might remain on 4G for web browsing and listening to music, but will switch to the faster, low-latency 5G for a FaceTime call.
Last week, regulatory filings from Brazil's ANATEL revealed battery specifications for iPhone 12 mini and iPhone 12 Pro, which boast 2,227 mAh and 2,815 mAh cells, respectively.
Apple is due to initiate iPhone 12 Pro Max pre-orders on Nov. 6 ahead of wide availability a week later.