Apple expands 'express' retail format to meet iPhone 12 demand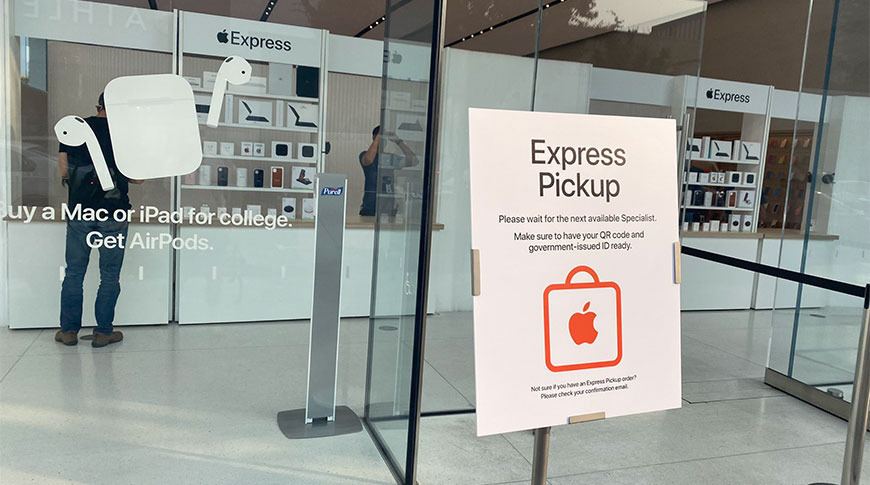 Apple has launched 20 new "express" stores in the U.S. and Europe, aiming to keep customers and staff safe during the pandemic as the iPhone 12 hits store shelves.
Apple is now expanding a new physical store format to help customers quickly get the newly launched smartphones while keeping customers and staff safe from unnecessary coronavirus exposure. COVID-19 cases have been rising in both the United States and Europe.
"It's a swifter way for us to serve customers," Deirdre O'Brien, the senior Vice President of retail and people at Apple, told Reuters. "It allows us to maintain all the appropriate social distancing and maintain all of our health protocols within our stores."
Apple has 20 "express" stores across the U.S. and Europe, and hopes to expand to 50 by the end of the month.
First trialed in September, the stores feature a wall built in front of the main store with sales counters protected by plexiglass. There are also a few shelves of accessories, such as phone cases and AirPods, that customers can choose from while checking out.
Customers will need to make an appointment to pick up orders placed online or schedule an appointment for Apple's Genius Bar. O'Brien notes that the option does not work especially well for Apple's retail locations within shopping malls or areas where the "curb" is too far from the storefront.
The iPhone 12 was announced on October 13, with preorders taking place on October 16, and shipments and in-store purchases set to start on October 23.
The new generation of phones saw improvements to the camera, as well as the addition of Apple's newly revamped MagSafe system.