Lux launches Halide Mark II app with revamped interface, more pro photography tools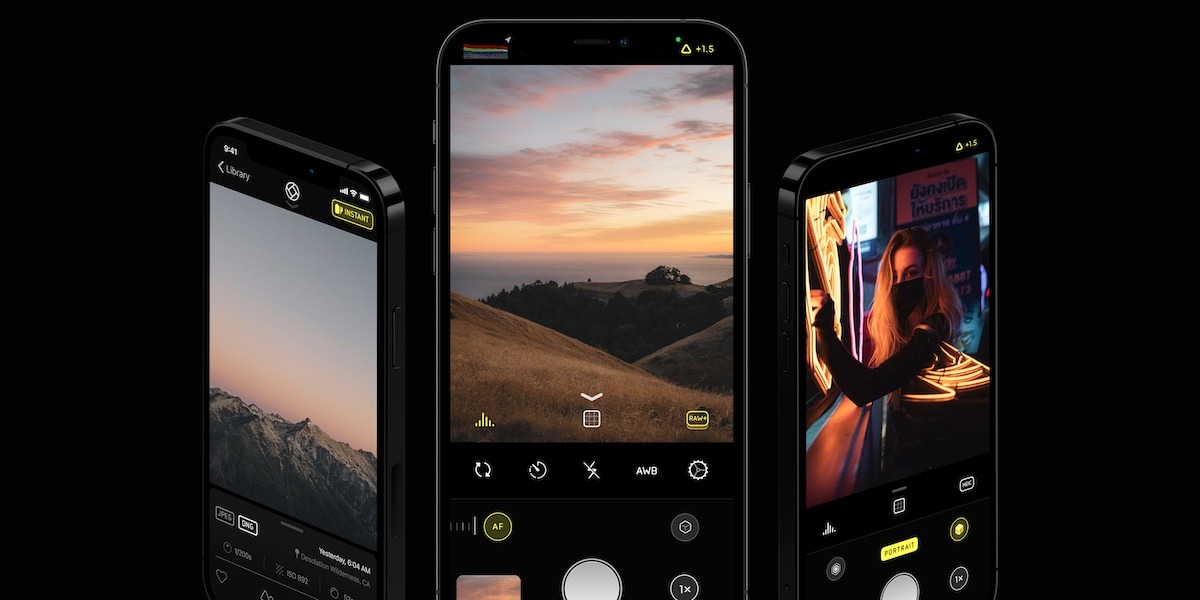 AppleInsider is supported by its audience and may earn commission as an Amazon Associate and affiliate partner on qualifying purchases. These affiliate partnerships do not influence our editorial content.
Lux Optics has debuted a new generation of the Halide camera app with a revamped interface, support for the iPhone 12 Pro ProRAW standard, and expanded professional photography tools.
Halide Mark II isn't being described as a simple app update. Instead, Lux calls it "as a whole new app" that incorporates lessons learned from the first version of Halide with technology originally developed for the Spectre app.
That includes a revamped user interface that features new gesture-based mode switchers and "reachable" controls for one-handed iPhone use. The UI has also been designed to take advantage of every pixel on an iPhone display, including the new screens on the iPhone 12 and iPhone 12 Pro.
Halide's manual focus bar, for example, has additional controls, enhanced precision, and custom physics. A "Tactile Touch" mechanism automatically enables or disables features like exposure warnings as users adjust exposure or focus.
And along with the new design is a suite of new photography tools, including ones that leverage Apple's new ProRAW standard. Although only available on the iPhone 12 Pro and iPhone 12 Pro Max, Halide Mark II is "ProRAW ready" for the future.
Halide Mark II includes an "instant RAW" feature can instantly develop RAW files taken within an app via machine learning to get the best possible results in a short period of time. There's a new photo mode named Coverage that snaps a shot with Smart HDR and Deep Fusion, as well as an additional RAW digital negative file, so photographers have plenty of options when they're editing the file later.
Lux has also updated the Luminance and Color histograms, and introduced a third type of visualization mode called Waveform that lets users know which color channels are clipped.
One of the more prominent new features, according to the company, is a visualization tool dubbed XDR Analysis that promises to offer a full 14-bit RAW exposure and reading preview. The reviewer also gives users a full metadata read-out for image property inspection.
The app makers also announced a new pricing structure. Halide Mark II is now free-to-download and the full suite of features is available for $11.99 a year. That doesn't mean one-time pricing is leaving; Lux says users have the option to purchase it forever for $36.
Additionally, Halide Mark II is being offered for an initial promotional price of $9.99 a year, and users who nab that pricing get it forever. The developer says it expects the membership price to rise as new features are added. Existing Halide users get Halide Mark II for free, as well as a full year of member updates.
The Halide app is available to download here.