More than a billion people are using an iPhone today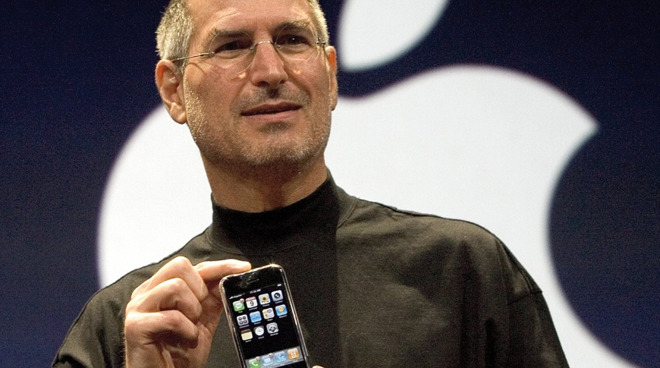 A new estimate claims that the number of current, active, iPhone users passed one billion in September 2020, fewer than 5,000 days since the first one went on sale.
Even if it weren't for the coronavirus, Apple might not be having party at Apple Park to celebrate reaching a new iPhone milestone. The company hasn't publicly released sales figures for some time, and it only occasionally trumpets how many users it has.
But according to Above Avalon, Apple got to one billion active iPhone users at some point in September 2020.
If it were on September 30, then that would be 4,842 days since the original iPhone went on sale. That's what makes the iPhone the most successful product ever, although the rate of sales appears to be slowing.
"In recent years, the pace of growth in the iPhone installed base has slowed," writes the analyst company. "Much of this slower growth is due to high smartphone penetration and Apple having already successfully targeted the premium end of the smartphone market."
"With that said, Apple is still bringing in approximately 20M to 30M new iPhone users per year," the company continues. "These users are prime candidates for moving deeper into the Apple ecosystem by purchasing other Apple devices and services."
They don't just buy other Apple devices like an Apple Watch, or an iPad, at least some users eventually buy another iPhone.
That's one reason it's been hard to be sure when Apple passed not just a billion sold, but a billion in active use.
In September 2018, as he launched the iPhone XS, Tim Cook gave one of his reasonably rare sales figure announcements. "We are about to ship our two billionth iOS device," he said.
That's the number of iOS devices ever sold, and not only does it include iPhone, iPad, and iPod touch, it also of course includes every time an iPhone user upgraded to a new iPhone. AppleInsider worked the numbers to see when Apple might sell its two billionth iPhone.
We're now long past the point in late 2018 where we calculated that would happen. And we're even further past the point in July 2016 where Cook told employees that the company had sold its billionth iPhone.
"Last week we passed another major milestone when we sold the billionth iPhone," Cook said at the time. "We never set out to make the most, but we've always set out to make the best products that make a difference. Thank you to everyone at Apple for helping change the world every day."
That was the one billionth iPhone — and Apple had long before sold its one billionth iOS device. "On November 22 [2014], we shipped our one billionth iOS device," Cook said during an earnings call. "It was a space-gray 64GB iPhone 6 Plus, which we've saved here at Apple."
A billion pockets
You may feel that Cook's line about how "we never set out to make the most," is either true or disingenuous, but crossing the billionth sold of anything is significant. Crossing the billionth of active iPhone users is something else, something that changes Apple.
Quite literally. Back in March 2019, Oprah Winfrey signed a deal to make television for Apple TV+ and she gave one very clear reason why. "A billion pockets, y'all," she repeatedly said.
With Apple, she can reach a billion people in one go. It is why she's with Apple and not Samsung. It's why there can be Apple TV+, and as yet not a Samsung TV+.
What comes next
Above Avalon's analysis is focused on just what is left for Apple to do with the iPhone. Even looking at that alone, though, raises issues of how a billion active users affect the whole of Apple.
"It is in Apple's best interest to have the iPhone take over an increasing number of roles once given to laptops and desktops in addition to handling entirely new roles," argues Above Avalon. "By increasing our dependency on iPhone today, Apple ends up being in a better position to sell various wearable form factors tomorrow."
"Wearables are designed to not only handle entirely new tasks, but also take over tasks given to the iPhone," it continues
Maybe Apple will throw a party when there are a billion active Apple Watch users.