Apple's iPhone marketing manager talks 5G on iPhone 12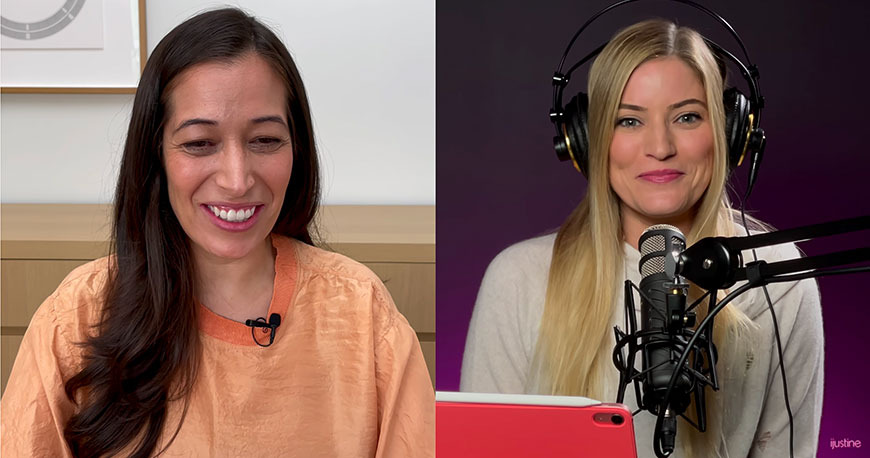 Francesca Sweet, iPhone product marketing manager at Apple, in a recent interview discussed the various flavors of 5G connectivity and how they relate to the company's new iPhone 12 flagship.
Speaking with Justine Ezarik of YouTube channel iJustine, Sweet briefly explained iPhone 12's compatibility with sub-6GHz and mmWave bands, noting customers should see across-the-board speed increases from LTE.
"On the mmWave, on the high-frequency version of 5G, we're seeing speeds that are up to 25 times faster than on LTE, so [you're] certainly able to do some really incredible things" Sweet said. "Similarly, even on sub-6, we're seeing speeds that are up to two times faster than LTE."
She went on to note that 5G upload speeds pair nicely with iPhone 12's new video capabilities, namely 4K HDR recording with Dolby Vision grading. Resulting files can easily surpass 1GB in size, making cloud syncing an arduous process on slower networks.
Sweet said Apple took a holistic approach to introducing 5G on iPhone. The company evaluated hardware and software, and worked closely with carrier partners and infrastructure providers to ensure a compact, stable, and efficient design.
The Apple manager also touched on unique iOS features like the power- and data-saving "Smart Data Mode," high-definition FaceTime calling, multiplayer gaming and live AR interactions. Enterprise customers also benefit from the addition of 5G and can now roll out their own speedy private networks.
While Apple's entire iPhone 12 lineup supports 5G connectivity, faster mmWave access is limited to the U.S. Users might not see an immediate boost in data transfer speeds, as many locations with 5G are limited to sub-6GHz bands with speeds comparable to existing 4G LTE networks. Some heavily trafficked urban locales are getting a taste of speedy mmWave bands, though full coverage is not expected anytime soon.