Early Docker build demonstrates incoming Apple Silicon support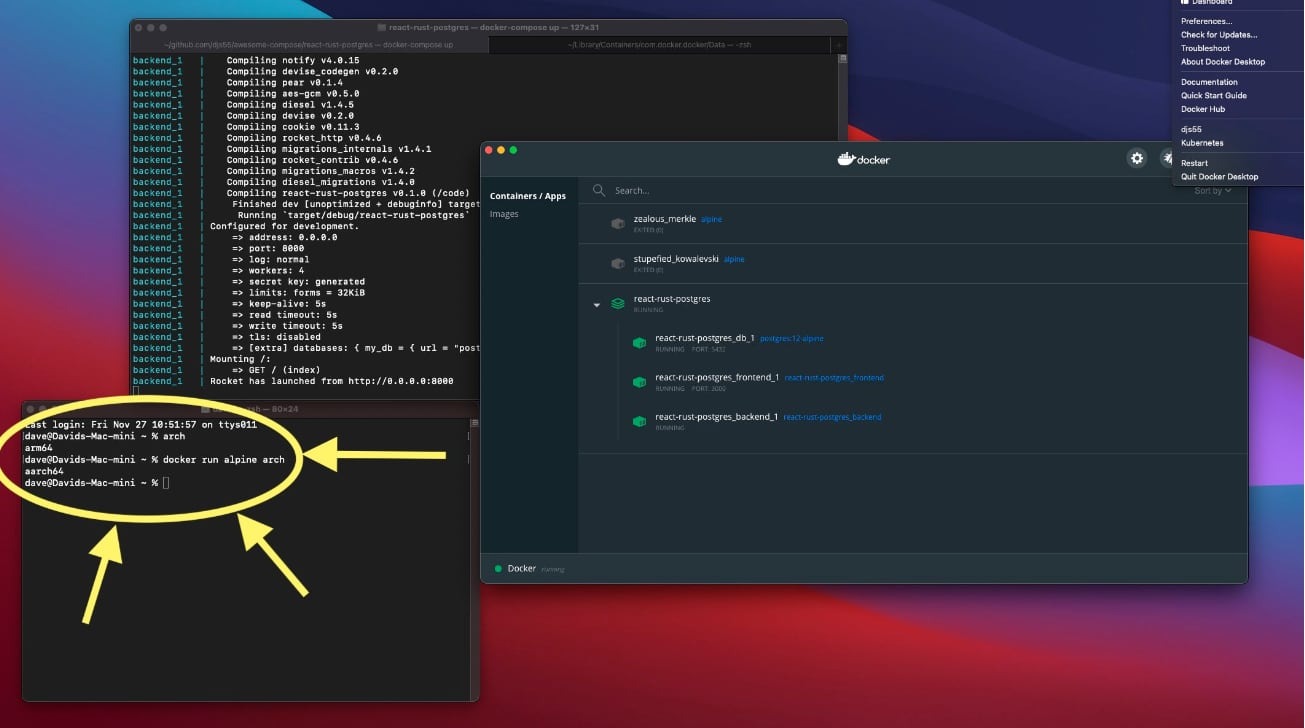 The virtualization software Docker is getting closer to being usable by developers on an Apple Silicon Mac, with an early version of the tool confirmed as being able to run on the new chip architecture.
Mentioned in Apple's launch of its Apple Silicon Mac lineup, Docker has yet to fully make the transition from being usable on Intel Macs to versions using M1. In a tweet, it seems the work to make the transition is making progress.
Docker VP of engineering Jean-Laurent Morlhorn shared a post on Twitter by developer Dave Scott, showing a version of Docker that is working on an M1 Mac. In commenting on the screenshot, Morlhorn adds it is a "super early version of Docker Desktop running on Apple Silicon."
While the post is a good sign for users of the tool, it doesn't mean it will be released imminently with Apple Silicon support, as Morlhorn advises there's "no publicly available build yet."
On November 16, Docker advised it was actively working through the steps needed to get it working on M1 hardware. Aiming to "provide the same great experience on the new Macs" and for a seamless transition, developer Ben De St Paer-Gotch explained there was a need to move its "plumbing" to Apple's new hypervisor framework, and that using Rosetta 2 doesn't get Docker Desktop "all the way."
The company also has to rely on software by other firms that need to go through the same transition process. The list included Electron, which officially started to support M1 on November 20.
Docker isn't the only virtualization software wrestling with the move to M1. Both Parallels and VMWare have confirmed support for M1 is on the way for their respective tool packages.