Atlanta Apple Store shooting arrest, COVID fund theft in the Apple Crime Blotter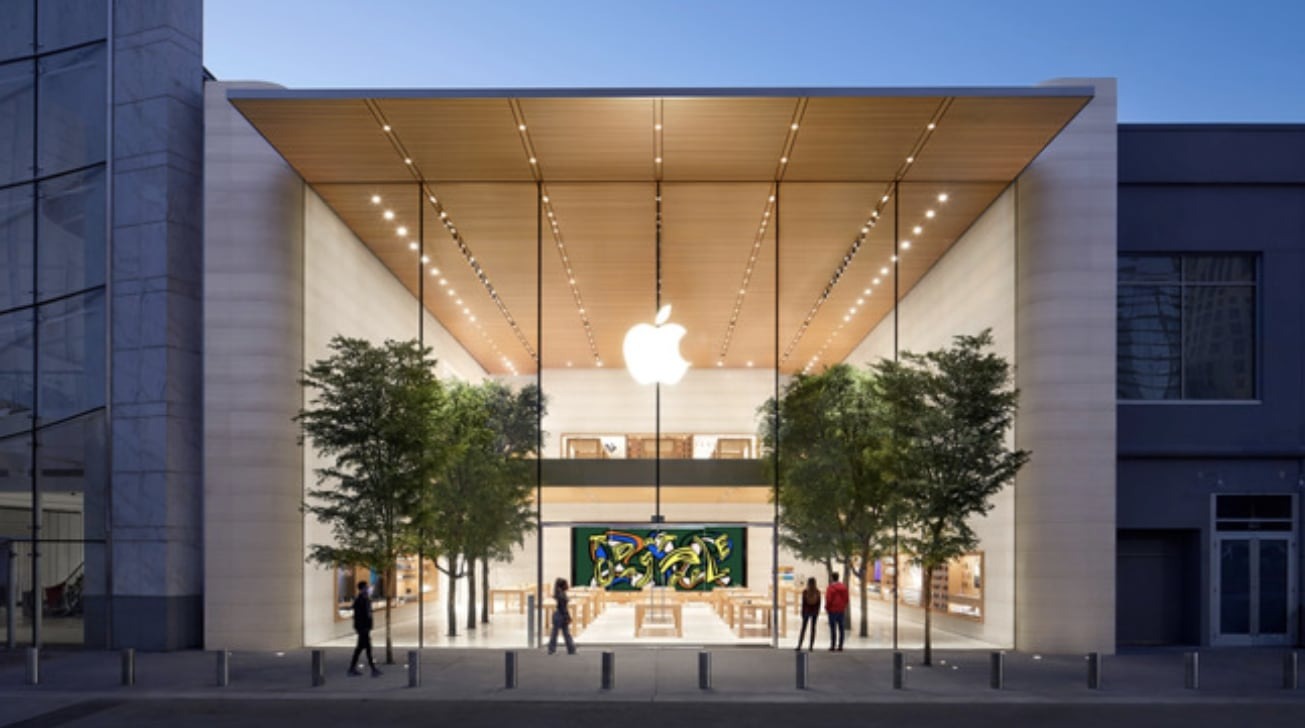 AppleInsider is supported by its audience and may earn commission as an Amazon Associate and affiliate partner on qualifying purchases. These affiliate partnerships do not influence our editorial content.
Arrest made in Atlanta Apple Store shooting, a caning for an iPhone thief in Nigeria, a man accused of thefts in Canada said to wipe iPhone to cover his tracks, and more in the Apple Crime Blotter.
The latest in an occasional AppleInsider series, looking at the world of Apple-related crime.
iPads, iPhones seized in pay-for-pardon investigation
As part of the Department of Justice's investigation into an alleged scheme to exchange money for a presidential pardon, seizures of Apple devices was conducted. According to CNN, who cited court documents, the government seized more than 50 electronic devices, including iPhones and iPads, from the office of an involved lawyer.
A New York Times report December 3 named the attorney as longtime Washington power lawyer Abbe Lowell, and stated that the alleged plot involved an attempt to obtain a pardon or clemency for a California psychiatrist in 2017. No one was charged in connection with the case.
Arrests made in Atlanta shooting near Apple Store
Following the shooting on November 20 near the Apple Store Lenox Square in Atlanta, two people were arrested. According to CBS 46 in that city, police made two arrests in connection with the shooting in the days afterward, although the alleged shooter remains at large.
In Atlanta's Buckhead section, the store had opened for the first time the day of the shooting, after it was relocated from a different location in the same mall. The store's website now says that it is open only for pickup of online orders and for Genius Bar appointments, and that "we look forward to resuming full operations as soon as it's safe to do so."
Canadian government employee accused of stealing COVID funds said to have wiped iPhones
A computer specialist who worked for the Ontario government was fired in connection with the theft of $11 million in coronavirus aid funds is also accused of wiping his government-issued iPhones. Smartphones issued to the man and his wife had both been reset when investigators obtained them.
The Toronto Star reports the government suspects "some or all of" the official, his wife, their two children, and an associate of perpetuating the fraud. However, no criminal charges have yet been filed.
Man in Nigeria sentenced to caning for stealing iPhone
A 20-year-old man in Nigeria has been sentenced to 15 strokes with a cane after he pled guilty to stealing an iPhone, as well as charges of criminal trespass. Sahara Reporters writes the man, who works as a mechanic, was also ordered to "clean the court premises" as another part of his sentence.
$6,000 worth of iPhones stolen from Illinois store
Thieves came away with more than $6,000 worth of 2020 iPhones, including six iPhone 12s and two iPhone 12 minis, from a U.S. Cellular store in Galesburg, Ill. According to The Galesburg Register-Mail, the man took the iPhones from the store on the afternoon of November 30.
After that, he was seen "running across the parking lot while carrying several small boxes and getting into a red SUV and departing."
iPhone, credit card stolen from 93-year-old woman at Zabar's
A 93-year-old woman was the victim of a pickpocketing scheme in early November at the famed New York City food store Zabar's. West Side Rag reports one of the thieves distracted the woman while the other reached into her pocketbook and took her iPhone, credit cards, and $200 in cash.
The thieves later used the woman's credit cards for $2,400 in fraudulent purchases.
Delaware computer store from Hunter Biden incident has closed
The Mac Shop has closed, "for the foreseeable future," Delaware Business Now covered at the end of November. The Delaware computer repair store was the focal point of a major controversy in the waning days of the presidential campaign, after The New York Post reported that a MacBook Pro, ostensibly belonging to the son of now-President-elect Joseph Biden, had been dropped off at the store and later abandoned.
The laptop, which supposedly contained damning material about the younger Biden's business ties to China, was reportedly turned over to the FBI. However, much about the truth of the laptop controversy still remains unknown.
"iPhone" sold in Facebook transaction was actually a box of rocks
In another real-life crime story that calls to mind Charlie Brown on Halloween, an Ohio woman arranged to buy an iPhone from a correspondent on Facebook Marketplace, only to find that the iPhone box contained a box of rocks. According to The Akron Beacon Journal, the seller also had a visible handgun in his jacket pocket.
iPhone stolen by "fake waitress"
According to a writer to a consumer advice column in The Daily Telegraph, the letter writer was attending a friend's wedding reception at a restaurant when a woman wearing a waitress uniform put down a fake menu and stole the letter writer's iPhone. The columnist contacted the restaurant and even obtained security footage of the incident before concluding that the restaurant could not be held liable for the phone's theft.
"Delivery boy" arrested for stealing iPhones in China
A man hired to deliver 14 iPhone 12 Pro Max units to an Apple Authorised Reseller in China's Guizhou province is accused of stealing them. News 18 cites India Today reporting the man disappeared, then later began "shopping recklessly and sold some of the iPhones to buy expensive clothes," and even rented a BMW for a day.
The man was eventually arrested and "blacklisted" from delivering to any such stores again.