Goldman Sachs cautious about iPhone ASP, says longer lead times are due to COVID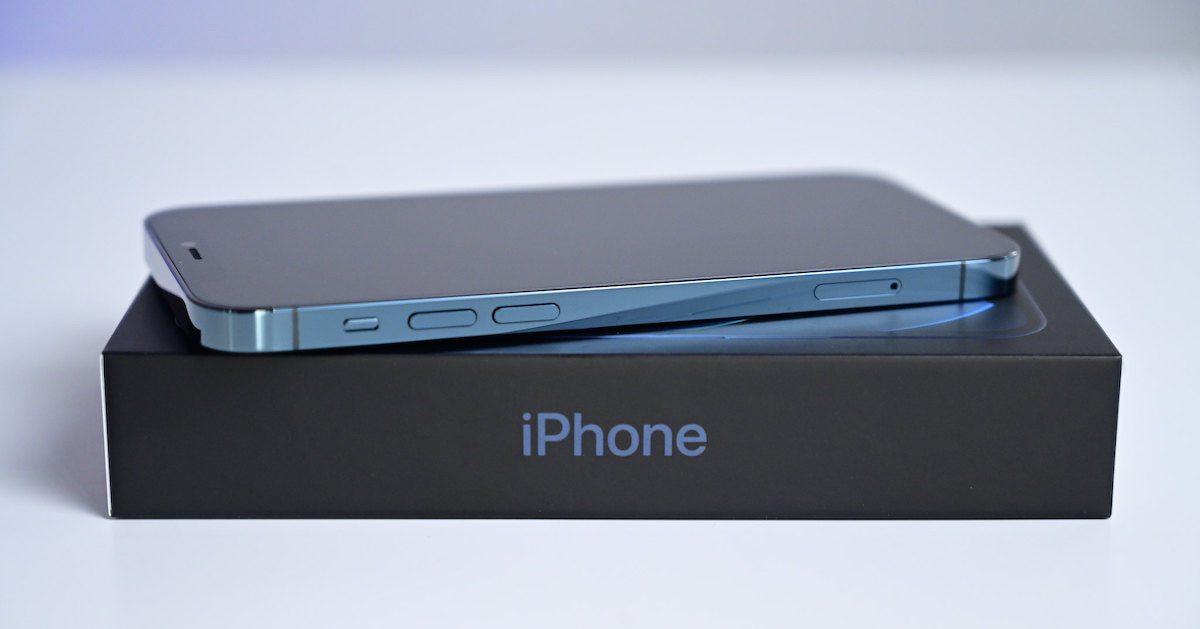 Goldman Sachs is taking a more cautious view of iPhone revenue in 2021, citing a downward trending average selling price despite "solid" iPhone 12 unit demand so far.
In a note to investors seen by AppleInsider, analyst Rod Hall flags several issues heading into Apple's busy holiday shopping season. Contrary to other analysts, Hall has rated Apple "Sell" and believes that the company has a 39.7% downside.
Hall points out that lead time data isn't a good predictor of demand. And, lead times appear to be increasing in regions that are heading into their second coronavirus lockdowns. That could be the result of slower shipping times, Hall says.
On the other hand, since lead times can be a predictor of demand against Apple's own forecasting, Hall believes that the longer lead times for the iPhone 12 Pro and iPhone 12 Pro Max could suggest that both models are outperforming Apple's own expectations.
"However, we were also beginning to see those lead times inflect downward prior to renewed lockdowns which suggests that the initial demand pulse may be coming to an end," he adds.
The second issue, according to Hall, is that the iPhone 11 model appears to be doing much better in Europe in the wake of the iPhone 12 launch. Goldman Sachs channel checks indicate that there's a higher mix of iPhone 11s in the region than is typical in a new launch cycle, and "certainly in a once every three year redesign."
Hall believes that supports his cautious ASP forecast for 2021 — a key part of the investment bank's Sell thesis for Apple. Although the higher mix of iPhone 11s could indicate a shift away from Huawei in Europe, it's still a "confirming datapoint" on the bank's cautious ASP thesis for 2021.
"It also opens up the possibility that ASP mix is more barbell shaped than normal this year with the Pro models doing well, the iPhone 12 not as strong in the mix, and the iPhone 11 stronger than normal," he writes.
Heavy subsidies in the U.S. may mean that the higher mix of older models isn't the case there, but the analyst says that the U.S. only accounts for 37% to 38% of total fourth quarter volume. The ASP is also typically higher in the U.S., which results in more revenue coming from the region.
Due to the ongoing pandemic, holiday quarter distribution is likely to be different. While Apple unit sales are up year-over-year, the bank adds that holiday demand could have started earlier in 2020 and may end sooner than normal.
"If this turns out to be the case, then November units are not only impacted positively by the later iPhone launch but also the spreading of quarter end unit demand more evenly across the quarter," Hall writes.
Hall has reiterated his $75 12-month price target on Apple, based on the bank's current forecasts. He is also maintaining his "sell" rating.
Shares of APPL were priced at $125 in intra-day trading Wednesday, up 0.52%. Hall has been underwater on his estimates versus Apple's share price for over two years, when the firm initiated coverage.