Here's where Apple, Tesla and Amazon stood when they hit a $600B market cap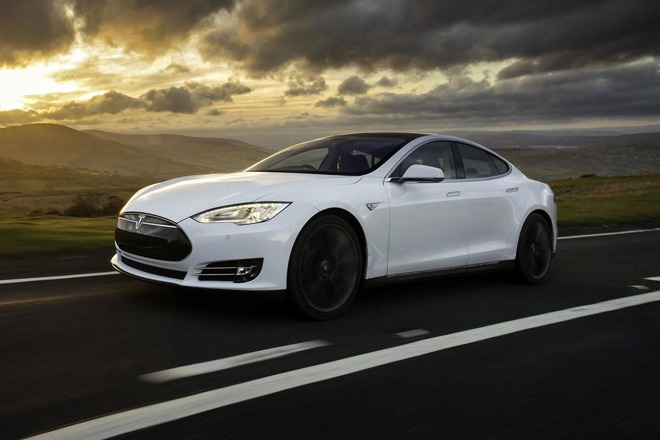 AppleInsider may earn an affiliate commission on purchases made through links on our site.
Automaker Tesla has managed to hit a $600 billion market capitalization with a much smaller business than Apple and Amazon when they crossed the same threshold, Morgan Stanley says.
In a note to investors seen by AppleInsider, a group of Morgan Stanley analysts contextualized Tesla's new market valuation by taking a look back at the business size, valuations, and market conditions surrounding Apple and Amazon when they both hit the $600 billion mark.
Apple, for example, crossed the $600 billion market valuation threshold in August 2012. Compared to the Cupertino tech giant, Tesla is one-fourth the size of Apple in forward year revenue and one-seventh the earnings before interest, taxes, depreciation, and amortization (EBITDA).
"While it took Apple nearly 30 years to reach a $300B market cap, it took just 18 months to grow from $300B to $600B in market cap in August of 2012," said Morgan Stanley Apple analyst Katy Huberty.
At the time, Huberty said, Apple was transitioning from a hyper-growth phase to a more sustainable one. It had just posted five consecutive years of more than 70% iPhone shipment growth and 63% annual earnings-per-share growth.
"In the following two years, new CEO Tim Cook managed through a slower growth period while continuing to invest in innovation and initiate the first capital return plan," the analyst added.
During that slower growth period under the helm of Tim Cook, Services still only represented about 10% of revenue. At the time, investors viewed Apple as a "cyclical, product cycle driven hardware company." They don't anymore.
When online retail giant Amazon hit a $600 billion market capitalization in 2018, it was also much larger than Tesla. Morgan Stanley says Tesla was one-fifth the size of Amazon in forward year revenue and one-third the size in terms of forward year EBITDA.
According to internet analyst Brian Nowak, Amazon was building out a significant fulfillment network build and managed to scale its high margin revenue streams.
"Over the course of 2018, sustainable growth in core retail, revenue and record margins justified this elevated investment in fulfillment capacity and allowed the market to appreciate AMZN's long-term addressable market and earnings power," Nowak said.
Currently, Tesla trades at about 80x the Morgan Stanley EBITDA estimate. When it hit $600 billion, Apple was at about 8x the forward year EV/EBITDA, and Amazon was at 22 EV/EBITDA. That means Tesla's multiple is 10-fold that of Apple at the time and 3.5-fold that of Amazon.
The S&P 500 price-to-earnings multiple is also about 75% higher than when Apple hit its $600 billion milestone, and about 21% higher than when Amazon hit that treshold.
"While harder to quantify, we also believe Tesla is garnering greater levels of enthusiasm from investors give nits technological dominance (both demonstrated and perceived) vs. the established competition in the vast global transportation market," the analysts wrote.