Apple could hit $3T market cap by 2022, says analyst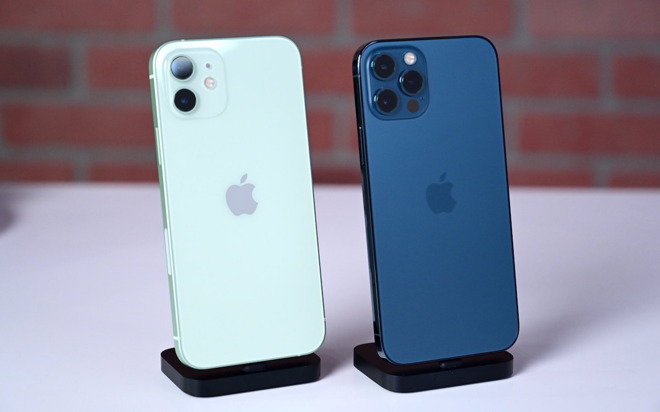 AppleInsider may earn an affiliate commission on purchases made through links on our site.
Continuing iPhone 12 demand is exceeding Wedbush's most bullish expectations, with the firm predicting that a $3 trillion Apple market capitalization can be hit by mid-2022.
In a note to investors seen by AppleInsider, lead analyst Daniel Ives writes that recent supply chain checks in Asia continue to be "incrementally bullish" around iPhone 12 and iPhone 12 Pro demand. The current trajectory is higher than Ives' previous bull case scenario for the December quarter.
Based on those checks, Ives believes the supply chain saw iPhone unit builds in the low to mid 90 million range. In December, Ives forecast a number around 80 million with a possibility of builds in the mid-80 million range.
The current iPhone unit build data represents a 35% increase over Wedbush's and Wall Street's initial forecasts, Ives added.
In the March quarter, Ives predicts total iPhones shipped ticked up 5% over the past few weeks and are now in the 60 million to 70 million range. For the June quarter, initial builds are in the low 40 million range with a potential upward bias.
"We have not seen a launch trajectory uptrend such as this in a number of years for Apple and the only iPhone trajectory similar would be the iPhone 6 in 2014 based on our analysis," Ives wrote.
The analyst believes that Apple has the potential to ship upward of 240 million units in 2021, with the possibility that it could hit an "eye popping" 250 million units. That's well above Wall Street's current forecast of 218 million units.
Wedbush continues to model that 350 million out of 950 million iPhone units globally are in the upgrade window.
Ives adds that China is still a centerpiece of the ongoing "5G supercycle" with 20% of upgrades expected to come from the region. The analyst says he is seeing positive trends from China heading into 2021.
"In a nutshell, while services growth remains the key to the Apple re-rating story over the past six months, the hearts and lungs of the Apple growth story are built around iPhone installed base upgrades," Ives writes.
The analyst is maintaining his 12-month price target of $160, based on a sum-of-the-parts valuation on Wedbush's 2022 AAPL fiscal year estimate. That breaks down to a 15x multiple on Services at $1.1 trillion and a 6.5x multiple on the rest of Apple's hardware business at $1.7 trillion.
The analyst has also bumped his bull case to $200, which results from raising those 2022 estimates to $1.3 trillion for Services and $2.2 trillion for Apple's hardware business. The bull case, Ives notes, would result in a $3 trillion market valuation in the next 12 to 18 months.
Shares of AAPL are currently trading at $130.76 on Wednesday morning, up 1.54% in intraday trading.