Images of alleged prototype iPhone 12 Pro in Pacific Blue leak online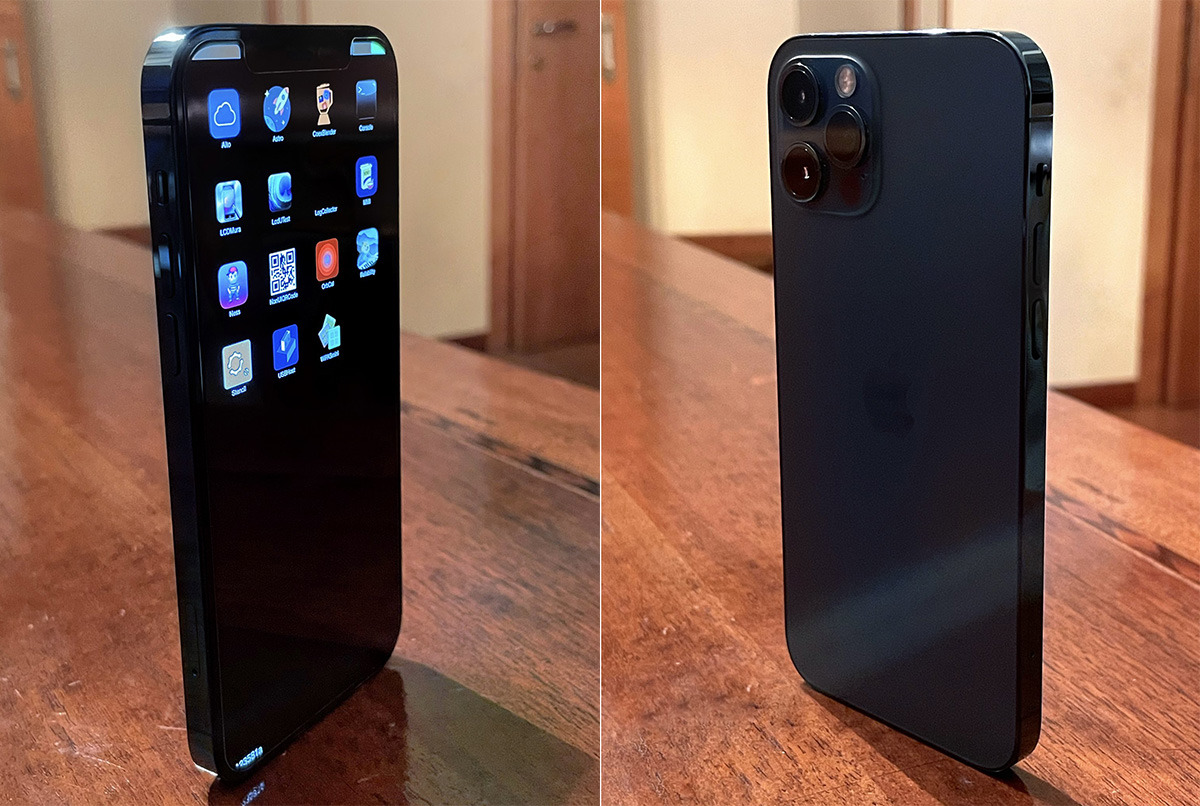 AppleInsider is supported by its audience and may earn commission as an Amazon Associate and affiliate partner on qualifying purchases. These affiliate partnerships do not influence our editorial content.
Images of an alleged prototype iPhone 12 Pro device have surfaced online, showing off a non-finalized version of the popular Pacific Blue finish and Apple's SwitchBoard operating system.
The pictures, shared via Twitter by Giulio Zompetti, depict a device that appears to be a darker blue than the final consumer iPhone 12 Pro and iPhone 12 Pro Max. The seemingly darker tint could be because of the lighting, however.
As Zompetti notes, the prototype iPhone is also running a non-user interface version of iOS known as SwitchBoard. It's an internal operating system that Apple uses to test system features on new iPhone models.
Some of the utilities that can be spotted in the picture include new ones named Astro and Ness, as well as known utilities such as Console and USBHost.
This isn't the first time that images of an early iPhone prototype running test software have leaked. It is an uncommon occurrence, since Apple closely guards non-shipping test models.
Back in December, similar images of an alleged Apple Watch prototype running pre-release software also surfaced online.