Plex announces retro gaming subscription service Plex Arcade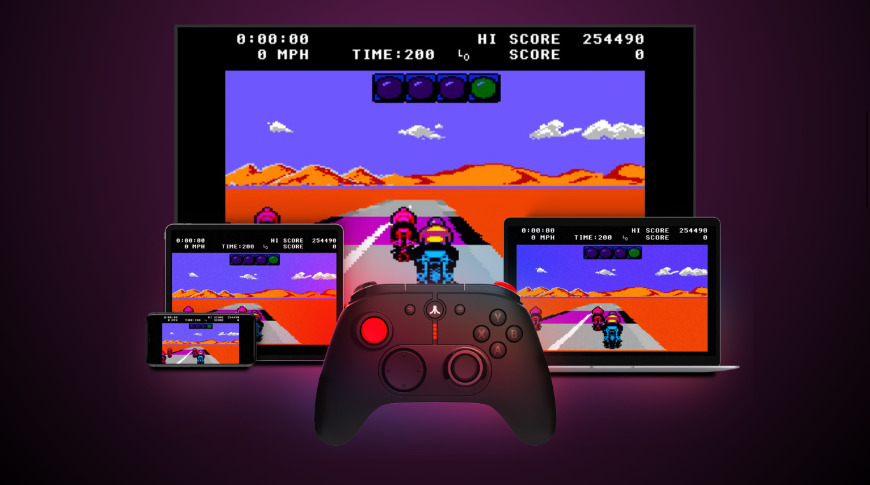 Plex has partnered with Atari to bring classic games to its app platform and will allow users to host their own game ROMs via a paid subscription service.
Popular content hosting platform Plex is opening its doors to a new form of entertainment — games. You'll need to meet a few requirements before beginning to game with Plex Arcade.
Have a Windows or macOS computer to host content
Must have compatible graphics cards from NVIDIA, Intel, or AMD
Have a Plex account and pay for Plex Arcade
Linked your Plex to an account on Parsec
The requirements for the host seem to exclude M1-based Macs currently. AppleInsider has requested confirmation from Plex on the matter. Initial attempts from our staff show that the M1 processor is not compatible with the service.
The Plex Arcade service comes with a pre-installed set of games from Atari. Users who want more games can install ROMs on their Plex host. Plex says cartridge-based systems from Atari, Sega, Nintendo, and Arcade will work for now. Plex hopes to bring support for more games in the future. For now, if your game does not show up in the library, it's not compatible.
After adding the Plex Arcade subscription and optionally adding your personal ROM library, you'll be able to stream those games anywhere. The Plex app on Apple TV, iPad, iPhone, or other devices will support game streaming. If you use Plex in a browser, you can only stream games from Chrome or Chromium based browsers.
Remote streaming is available from some devices. Devices running tvOS, iOS, or iPadOS cannot stream remotely and must be played on the Plex Host network.
Supported controllers include any available for the device you're using. So Dualshock 4 and Xbox controllers will work on iOS and iPadOS devices.
You can get the Plex Arcade subscription for $2.99 per month if you're already a Plex Pass holder. Otherwise the subscription costs $4.99 per month or $39.99 per year. A lifetime pass is also available for $119.99.